Cosplay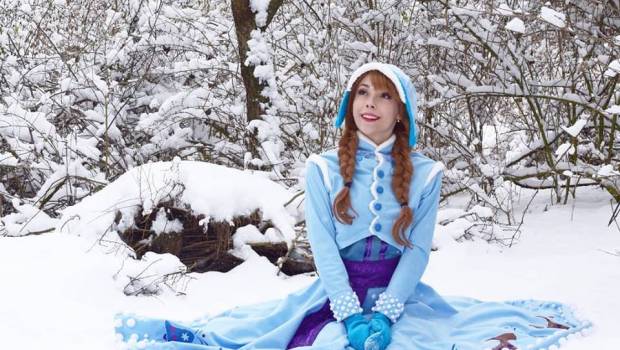 Published on May 25th, 2018 | by Admin
Starlit Cosplay Interview
Welcome to Impulse Gamer… Cosplayer, Photographer and Princess, which one is closest to your heart and why?
I would think Princess the most is! Now don't take it the wrong way haha, what it means is that I'm able to be a princess performer with the help of cosplay so really i think that's why what i do is so special! I get to make kids happy while dressing up as their favorite princesses and visiting them at events or even birthday parties! It's always great to see them get so excited and how big their smiles get when they see their favorites enter the room!
Tell us a little what drew you to cosplay?
What really drew me in was how much fun people were having, also the aspect of being able to be creative and bring out that side of yourself!
What's your favourite aspect about cosplay?
My favorite aspect has got to be making friends and having fun with others. I actually met many of my best friends i have today through cosplaying. It truly is a great feeling when you find people who have so much in common with you!
Is there a darker side to it?
I believe the darker side to it could be how competitive people try to make cosplaying. People tend to bring down others through this and it's just not how cosplay is supposed to be. Also how often there are stories of sexual harassment and harassment in general towards cosplayers. Cosplay is supposed to be a hobby where you have fun and to enjoy creating things!
Who was your first character that you cosplayed and when you first saw yourself in the mirror, what did you think?
My first cosplay was Anna from Frozen! I thought i looked super cool! And really enjoyed how i portrayed her with the skill i had then!
Where do you get your cosplay inspirations from?
Everywhere i look i get some inspiration. Especially from other cosplayers!
Besides cosplay, what are your other interests?
Music! Most specifically Kpop haha
Tell us the coolest thing you own?
Hmmm probably having Paul McGanns autograph! He was the 8th doctor in Doctor Who so I'm glad to have met someone who played a really important character from a show I enjoy watching!
If you could have one superpower, what would it be and why?
Being able to stop time probably just cause i need some time to do certain tasks haha!
Who else do you hope to cosplay in 2018 and 2019?
Honestly i really don't know! I usually just go with the flow and pick cosplays along the way but i hope to try out more armor projects!
Lastly, if you could visit any convention in the world, which would it be and why?
Probably Holiday Matsuri. The venue and the convention look so nice. I've heard so many good things about it!