Documentary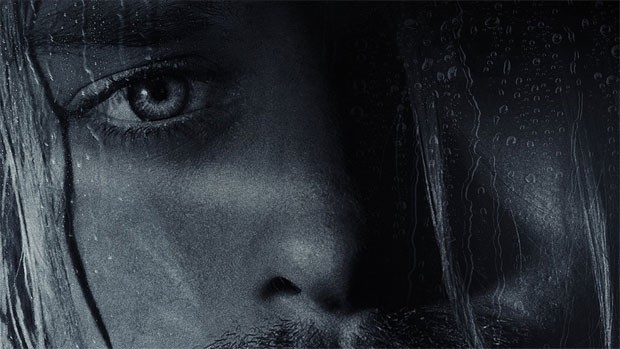 Published on October 12th, 2015 | by Natalie Salvo
Soaked In Bleach DVD Review
Summary: 'Soaked In Bleach' is an explosive docudrama that offers up some rare and unseen footage as well as a poor grunge-like soundtrack
The world has been soaked – no saturated – with films and books about Kurt Cobain. This year alone has seen the release of 'Montage of Heck', an excellent documentary that celebrates his life, which had the full support of Cobain's family and former Nirvana bandmates. 'Soaked In Bleach' is a very different film. It's one that shares a few things in common with the desperate, 'Kurt & Courtney' as it attempts to make a case that Cobain did not commit suicide but was murdered and it does this with varying results.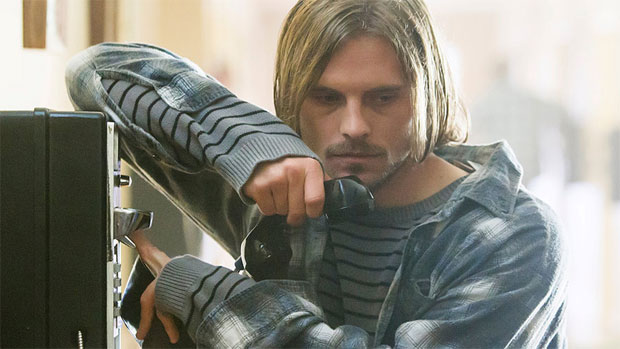 'Soaked In Bleach' was produced, written and directed by relative first-timer, Benjamin Statler. It uses archived sound recordings by private investigator, Tom Grant to present reasons why some people believe Cobain was murdered rather than the official version, that Cobain was a depressed junkie that killed himself. One thing this film does do successfully is ask a lot of questions, it's just a pity that the answers are not forthcoming.
Tom Grant was hired by Courtney Love in 1994 after she claimed she was unable to find her husband. The two met quite a few times but Grant became highly suspicious of Love and decided to tape the remaining interviews. The audio from these discussions are combined with re-enactments, which form the basis of this movie. The big problem is that the re-enactments (with Tyler Bryan, Sarah Scott and Daniel Roebuck playing Cobain, Love and a young Grant) are all quite shoddy and poorly acted and detract away from the real soundbites.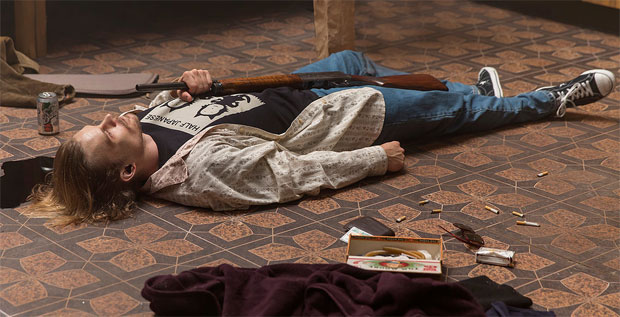 The filmmaker also makes a big mistake when it comes to the talking head interviews. The subjects include: Grant, investigative journalist Max Wallace (who has written books on this subject), former Seattle Chief of Police Norm Stamper, coroner Cyril Wecht and other forensic personnel and law enforcement officials. The individuals do ask some reasonable questions but it is hard to take them seriously when they are shot in a dark room that resembles the greenhouse where Cobain's body was found and when additional effects like pretending it is night time and raining in said room are also used. This is ultimately all too overbearing and exaggerated for its own good, especially when it's trying to make sober arguments and not appear like mere conspiracy theory trash.
'Soaked In Bleach' is an explosive docudrama that offers up some rare and unseen footage as well as a poor grunge-like soundtrack and lots of anecdotal and circumstantial evidence. It's best if viewers sit back and make up their own minds (because a lot of people do feel strongly about the subject, one way or another). This film does present a lot of inconsistencies and issues with the police investigation but it is also a large leap to go from this to suspecting Love of murder just because she was inconsistent, manipulative, high or drug-addled. At the end of the day I can't help but think of Cobain's own words in his journal as being the most appropriate way of viewing this film, "If you read, you'll judge". Too right.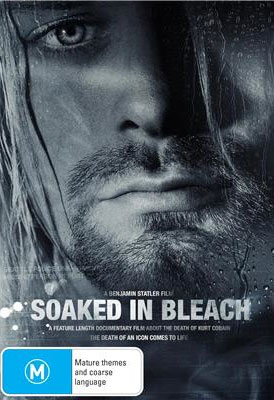 DVD Details
Director – Benjamin Statler
Film Genre – Documentary
Label – Shock
Audio – English (Dolby Digital 2.0)
Running Time – 100
Aspect Ratio – 1.78:1
Region Coding – 4
TV Standard – PAL
Rating – M
Year of Release – 2015
Primary Format – Movies/TV – DVD