Crime & Thriller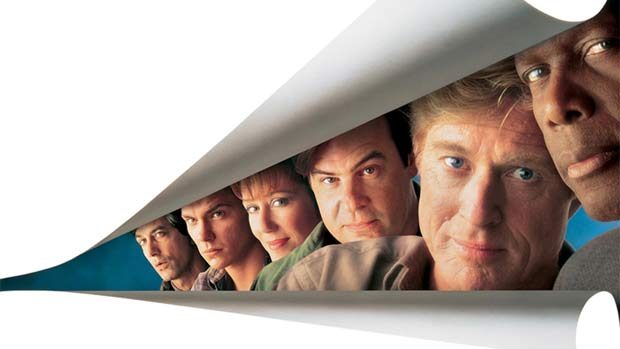 Published on July 4th, 2016 | by Chris O'Connor
Sneakers DVD Review
Summary: Somewhat dated now but filled with themes that are perhaps more relevant now than when they were first filmed.
It's been a long time since I last watched Sneakers and the main thing I remember from that former viewing is Setec Astronomy. The film still holds up very well now… sure the technology has changed somewhat… but the core theme is, I think, even more relevant today than it was when this was made.
The core concept of the film is a couple of hackers who through fate are separated, one gets arrested and imprisoned for their crime… the other escapes and reinvents himself, eventually founding a business that offers to find companies security flaws by attempting to break into their offices/files etc. When a job pops up with the caveat that failure to take the job results in identities being revealed the stakes are raised… but things aren't quite as they seem.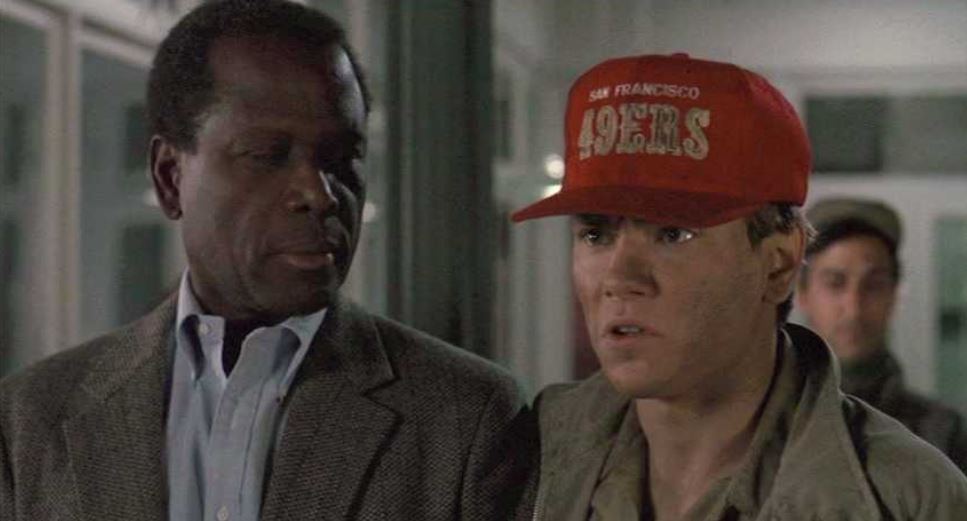 With an exceptional cast, Robert Redford, Sidney Poitier, Mary McDonnell, River Phoenix, Dan Aykroyd, David Strathairn and Ben Kingsley… you could argue it would be hard to cock this up… and indeed this is a great film. It's not all sneaking around though… there are some nice one liners to keep the mood a bit brighter, a favourite being the scene where Robert Redford is caught somewhere he shouldn't be and has to explain why he is there to a lady… I won't spoil it but I will say, always be careful when reciting what you hear in your hear ;)
The video and audio quality are pretty decent for how old the film is now considering it hasn't been remastered at all. There's nothing special but it's perfectly watchable. There are also no extra features but I think this may be as much to do with the fact that Electronic Press Kits and other promotional materials were probably a lot less prevalent when this was made than what we get now (with pre-release "leaked" trailers, cast Vlogs etc).
Without spoiling the film I do have to say that perhaps my favourite moment comes very near the end… a quite heart wrenching scene between Redford and Kingsley… you can practically see Kingsley's heart break… some great acting.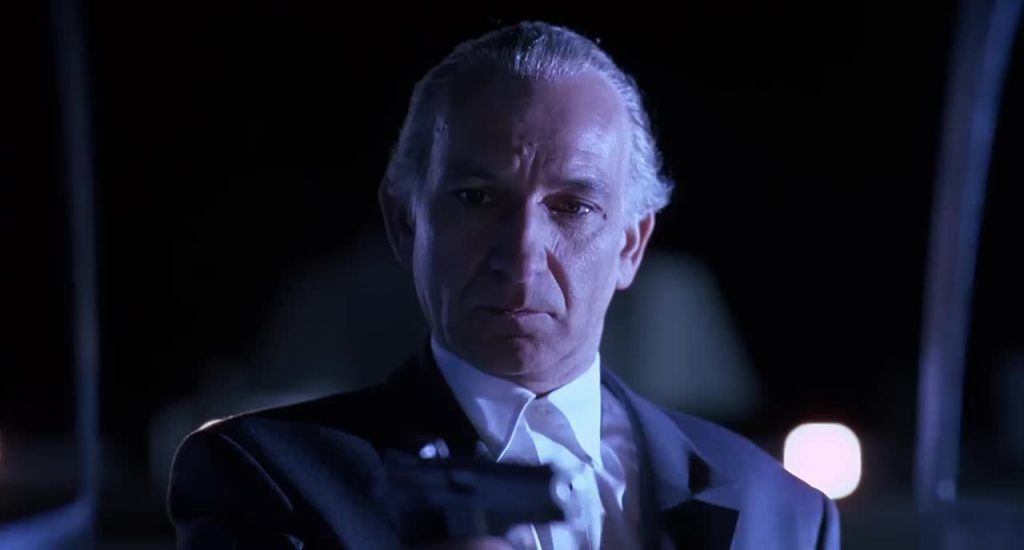 Another fun thing to watch is Dan Aykroyd who plays a conspiracy theorist working with Redford's crew. I'm not sure if it's more enjoyable to watch knowing that Dan himself is a big fan of the paranormal and it's probably not that much of a stretch to think he might actually believe "some" conspiracy theories (though I doubt he puts any weight to the long winded claim the moon landing was faked). The interactions between him and Sidney Poitier's character almost look like an internet debate played out in person.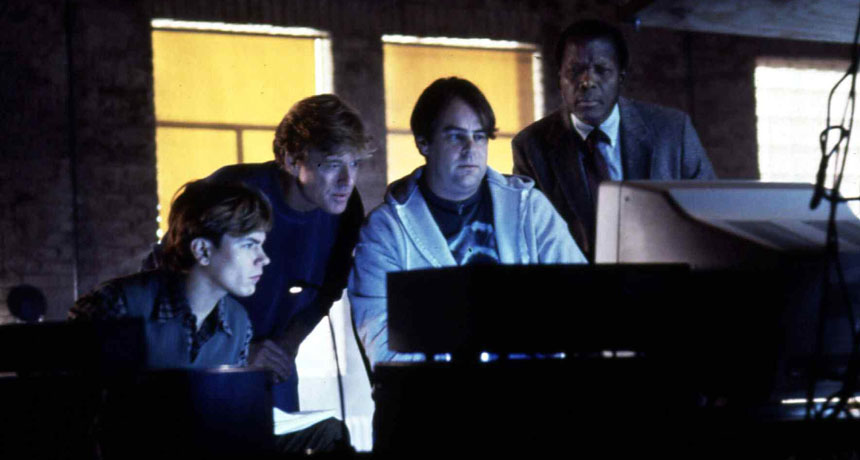 If you like spy/espionage films then this is a great choice… if you like hippy ideals and the notion that maybe the world could do with a global reset button being pushed… you may get a kick out of this. Even if you just like good movies, I would recommend this. You should be able to pick it up fairly cheap too so it's a good option for a great bit of fun.
DVD Details
Director – Phil Alden Robinson
Actors – Robert Redford, Sidney Poitier, David Strathairn, Dan Aykroyd, River Phoenix, Mary McDonnell
Film Genre – Thriller
Label – Shock
Audio – English (Dolby Digital 2.0)
Running Time – 126
Aspect Ratio – 1.78:1
Region Coding – 4
TV Standard – PAL
Rating – PG
Year of Release – 1992
Primary Format – Movies/TV – DVD