Sci-Fi
Published on February 21st, 2020 | by Tony Smith
SLIDERS THE COMPLETE COLLECTION REVIEW
Summary: Sliders the Complete Collection is a binge worth series from start to finish.
Sliders the Complete Collection is everything you need to get your totally binge worthy sci-fi fix. Having never seen Sliders before and the lack of quality sci-fi around at the moment I took the challenge to review the entire collection of this classic TV series and the verdict?
Sliders had me hook line and sinker and as I followed Quinn Mallory (Jerry O'Connell) and his ragtag band of heroes to have save the multiverse from the Kromagg Dynasty and return to their "home" universe in this dimensional jumping show that is one of the most original sci-fi shows ever created. Joining the excellent Jerry O'Connell is John Rhys-Davies as the equally cool and eccentric physics professor Maximilian Arturo plus Sabrina Lloyd as Wade Wells (his love interest) and Clevant Derricks who plays a washed up soul singer called Rembrandt.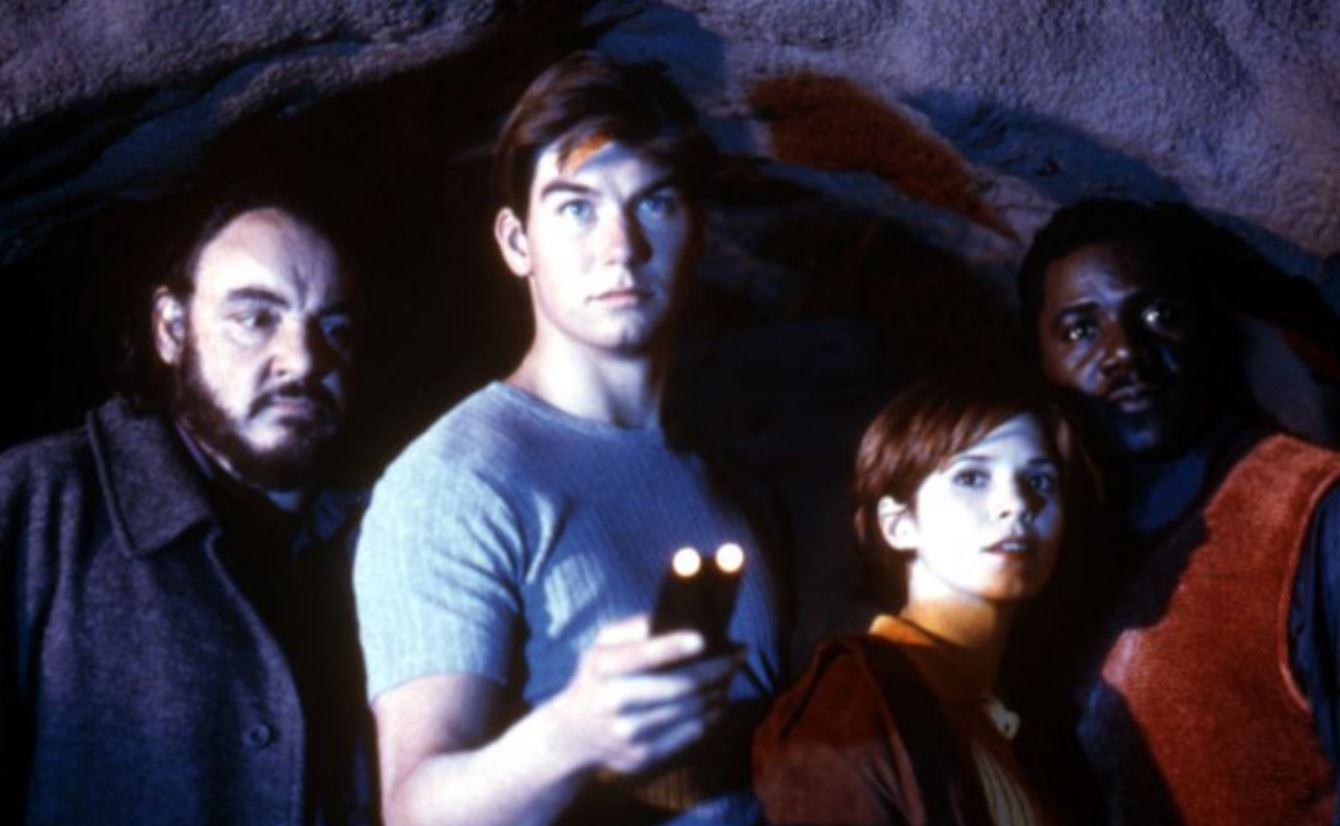 While trying to develop an anti-gravity device, physics genius Quinn Mallory instead creates a device that opens portals to alternative realities. After an accident leaves them lost, Mallory and his companions: his physics professor, Professor Maximillian Arturo, his work colleague and potential love, Wade Wells, and a washed-up soul singer, Rembrandt Brown, "slide" from reality to reality in search of home.
As you have probably surmised, the protagonist of the series is Quinn Mallory who was played delightfully well by actor Jerry O'Connell who channels his inner nerd perfectly, before nerds were popular. Quinn is also a brilliant physics student who develops a machine that allows him to travel between universes by sliding. Unfortunately when his sliding remote control malfunctions, this causes Quinn and all three of his companions to become trapped in a parallel universe on a different yet similar Earth to our own. So while they attempt to jump from universe to universe, they get involved in all sorts of adventures.
So at 22 discs with a whopping running of 3825 minutes, Sliders the Complete Collection is an epic watch that will probably give seasoned veterans at least a good month or two to successfully binge. Unlike when it was originally aired, I had the opportunity to watch back to back episodes and seasons that made the experience not only a varied but quite satisfying as I watched the main supporting cast grow, including the totally gigantic world… err… universe building elements.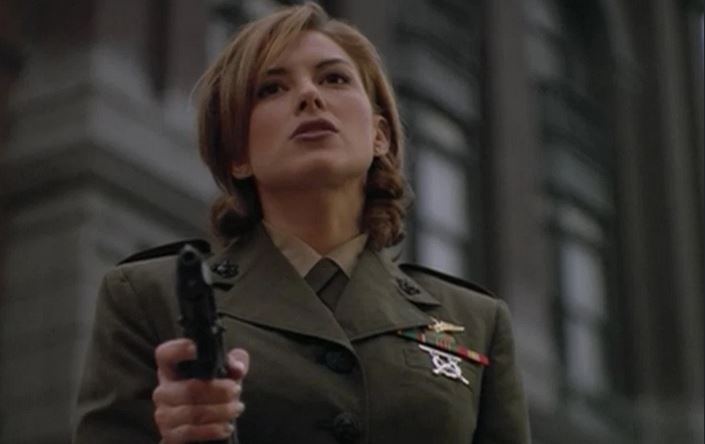 While this series feels like a play on the classic Star Trek episode of 1967 (Mirror, Mirror) that saw the crew of the Enterprise meet their own evil counterparts in a parallel universe, Sliders takes this premise and really runs it with some truly unexpected twists and turns.
In terms of the best seasons, it would definitely season 2 and 3 where this show finds its feet, followed by season 1, 4 and then 5. There was also some casting issues that saw one of the main characters killed, including Quinn eventually bring replaced by a new actor and a new main character. Also, the series did lose a little part of its innocence in season 3 where the worlds they visited felt more mainstream in terms of trying to bring new viewers in with the supernatural and otherworldly aspects.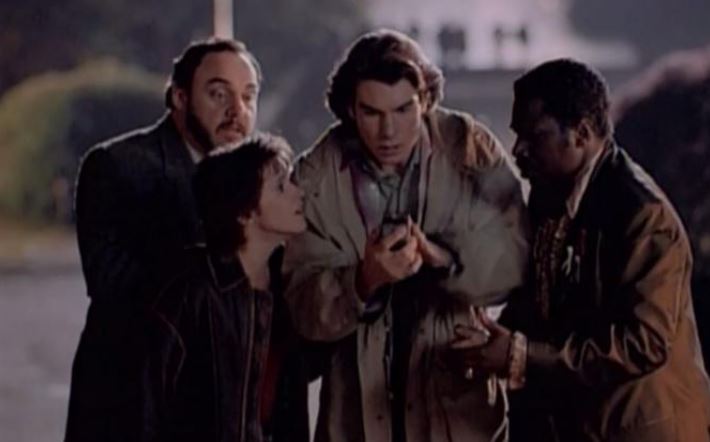 While there is a multiverse of episodes, our top five episodes are as follows;
Season 1: Episode 1  Pilot
While working in his basement, Quinn Mallory opens the gateway to parallel worlds. For a test run, Quinn invites co-worker Wade Welles and his teacher, Professor Arturo, along. Upon opening the vortex, Quinn uses too much power, which causes the vortex to suck them in along with Rembrandt "Crying Man" Brown, who happened to be driving by Quinn's house. The four arrive on a world that experienced an ecological disaster and will have to survive until the timer hits zero.
Season 1: Episode 4 – The Last Days
The Sliders arrive on a world that will be destroyed by an asteroid before they are due to slide. Arturo works with Bennish to develop an atom bomb to destroy the asteroid and Rembrandt gets caught up in an end of the world celebration, while Quinn and Wade confront their feelings for one another.
Season 2 – Episode 1 – Enter the Mystiscs
After separating from Ryan and Henry the dog, the Sliders make a rough landing that reopens Quinn's bullet wound. On this world of mysticism and superstition, a witch doctor heals Quinn and has brains on the mind when they can't pay the bill. On the run from bounty hunters, the Sliders only hope is the mysterious Sorcerer, a man who could possibly get them home.
Season 3: Episode 15 – The Exodus
Things don't look good for the Sliders when they slide to a world that's about to be eradicated by a rogue pulsar. Soon they discover that this world has been developing sliding technology and pool their resources with the U.S. government in a race to escape to a parallel Earth.
Season 3: Episode 14 – Slide Like An Egyptian
On a world ruled by Egyptian culture, Quinn is used in a life-after-death experiment and thought dead. The others miss the slide when trying to save a woman from a sacrifice and become trapped in a pyramid with a big scarab.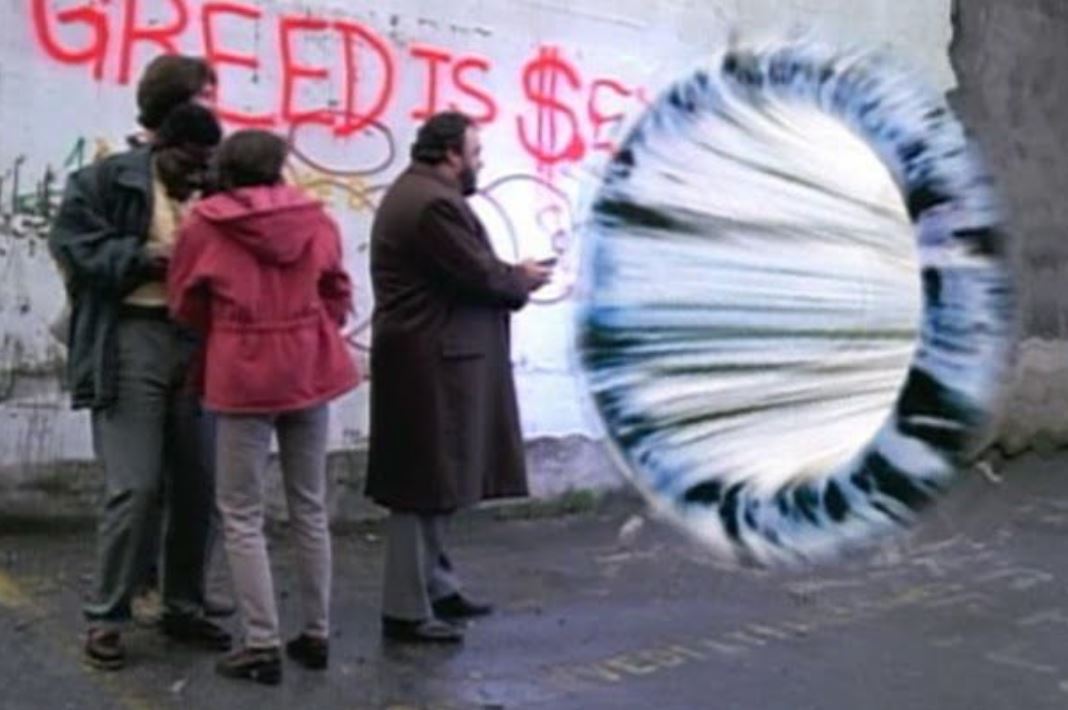 Final Thoughts?
Even though season 5 was totally different to where it began, I still enjoyed the new "look" Sliders that tried to pay homage to what came before it but alas it was too late and this would be the final season of this classic TV sci-fi. All in all, it was well acted, produced and for the majority contained some wonderful and memorable stories. Special effects are a bit of a miss due to the time this series was created and the video and audio quality is a little lapse but overall, it's a decent binge!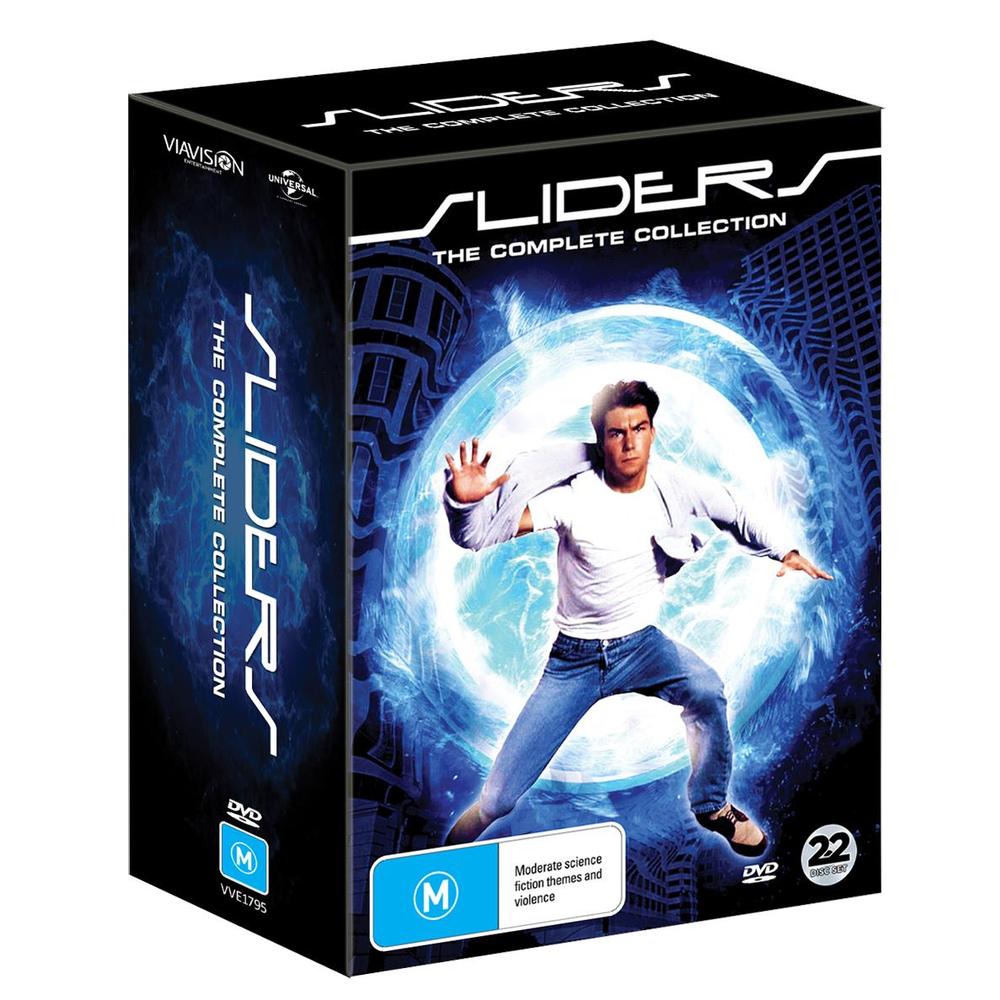 DVD Details
| | |
| --- | --- |
| Film Genre | TV Sci-Fi |
| Label | Via Vision |
| Audio | English (Dolby Digital 2.0) |
| Running Time | 3825 |
| Aspect ratio | 1.33:1 |
| Region Coding | 4 |
| TV Standard | PAL |
| Rating | M |
| Consumer Advice | Moderate Science Fiction themes and violence |
| Year of Release | 1995 |
| Primary Format – Movies/TV | DVD |