Music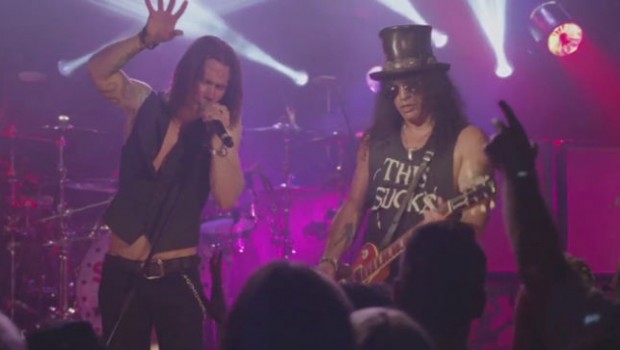 Published on June 21st, 2015 | by Simon Black
Slash featuring Miles Kennedy & The Conspirators: Live at the Roxy Review
Summary: Slash featuring Miles Kennedy & The Conspirators: Live at the Roxy is music bliss!
The fruits of a lengthy collaboration, Slash and Miles Kennedy's 2014 album World on Fire was their second full-length outing and received positive reviews for its production, cohesiveness and abundance of memorable riffs.
In this live compendium the duo's raw, stripped-down rock sound is admirably backed by The Conspirators and Kennedy's soaring, Chris Cornell-esque vocals do remarkable justice to both old and new songs alike.  'Ghost,' co-written with The Cult's Ian Astbury, is one of the best songs Slash has written in a decade and wouldn't have been far out of place on Appetite for Destruction.
The pair's new material is also passionately presented and G'n'R standouts like 'Sweet Child' and 'Paradise City' are imbued with new aliveness.  The band's energy is infectious, as is that of the crowd, and overall this is a hugely impressive entry into Slash's burgeoning (semi) solo canon.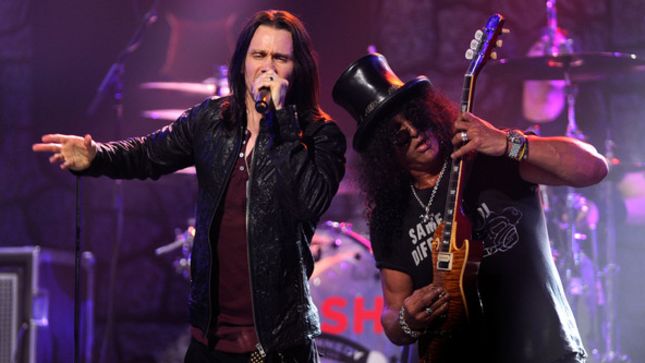 The full tracklist, for those who were wondering, is:
Ghost
Nightrain
Back From Cali
You Could Be Mine
Rocket Queen
Bent to Fly
Starlight
You're a Lie
World on Fire
Anastasia
Sweet Child o' Mine
Slither
Paradise City
As you can see the past and present here happily intermingle, with another Guns n' Roses track making its way into the encore (they sound great, by the way, and have been expertly reimagined by Kennedy).  Captured last September at Hollywood's infamous Roxy Theatre, this is high-octane rock at its finest, and both the crisp 16:9 transfer and pulsing 5.1 surround audio track further compliment the on-stage theatrics of Slash and his leather-clad co-conspirators.  It's a tight, affectionate and accomplished set, and though the size of the venues may have diminished somewhat over the years it's clear the guitarist's passion for good old-fashioned rock music hasn't.
Special Features
Bonus Tracks: Stone Blind, You're Crazy, Wicked Stone, 30 Years to Life
Slash featuring Miles Kennedy & The Conspirators: Live at the Roxy
Distributor: Eagle Vision
Running Time: 109 minutes
Rating: M
Reviewer: Simon Black