Editor's Choice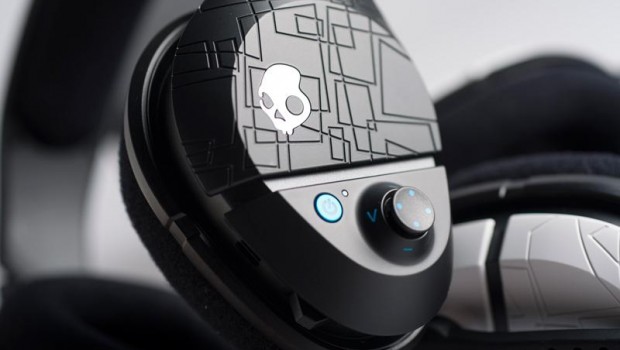 Published on September 11th, 2013 | by Admin
Skullcandy PLYR1 Review
Summary: With a handful of great audio features, the Skullcandy PLYR1 is the perfect accessory to your gaming lifestyle which we would happily recommend to gamers of all walks and whether you're a PC gamers or console gamer, these headsets not only fit perfectly but produces crystal-clear audio wirelessly!
Got your gaming game face on? Check! Got your gaming keyboard or controller? Check! Got your gaming mouse? Check! Got your gaming headset? We do now! Welcome to the Skullcandy PLYR 1 that not only produces crystal-clear sound but is the perfect tool in your professional gaming artillery. Add in a wealth of features like 7.1 Surround Sound plus wireless (2.4Ghz) capabilities and the Skullcandy PLYR 1 is also extremely comfortable to wear for those long gaming sessions.
Best of all, the Skullcandy PLYR 1 is an affordable solution to some of the more expensive headsets and is definitely great value for the gamer. The headset is also compatible with all major consoles such as the XBox 360 or PlayStation 3 and of course the PC with minimal setup. As this headset has been designed for 7.1 Surround Sound, you do need an optical out on your PC as the aforementioned consoles already come with optical.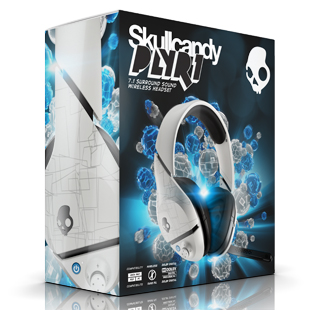 Features

•  Multi-Platform
Ready to roll, right out of the box. The PLYR 1's Multi-platform functionality includes everything you need to connect with Xbox 360, Playstation 3, and PCs natively, so you can jump straight into play.
•  2.4 GHZ Wireless Headset
The PLYR 1's fully wireless headset operates on the 2.4 GHZ spectrum for interference-free, cordless freedom. Fully embedded controls onboard the headset let you control all your settings without stopping play or getting up to fiddle with the transmitter stand.
•  Dolby 7.1 Surround Sound
Experience your games and movies in their highest form with the best in Surround Sound. The PLYR 1 will decode a Dolby Digital 7.1 input from Xbox 360 and Playstation 3, and Blu-Ray/DVD players, while also supporting Dolby PLIIx for non-digital inputs.
•  Dolby Headphone Encoding
Hear your opponent's approach from any direction and experience your games at their fullest with the accuracy and immersive quality of Surround Sound. The PLYR 1 encodes Dolby 7.1 into a rich and realistic audio environment, using only two drivers for uncompromised sonic fidelity.
The build of the Skullcandy PLYR 1 is quite sturdy and has this almost alien/military inspired design that looks really cool and comes in a variety of colours. The earcups also boast the Skull Candy logo with a checkered line design and doesn't look like your standard gaming headsets. On the right earcups is the power button and the 3-position EQ switch. This switch allows you to change the equaliser settings of the headset on the fly to Bass, Supreme and Precision Modes. Audio is controlled by the joystick for both in-game sounds and voice.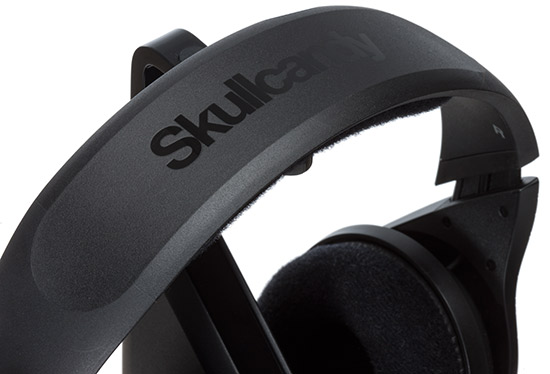 There is also a pivoting boom mic that can be easily flipped up or down, depending on need and boasts a high sensitivity microphone with voice balancing. As the ear cups boast are an over the ear design, it assists with noise cancellation but more importantly are extremely comfortable on your ears thanks to the memory foam and soft ear cushions.
The headset also comes with a stand that doubles as a charger and is used to connect it to your various devices. It features the optical in/out ports which are needed for surround sound, two USB ports and a button to disable surround sound. In terms of battery life, the headset will last between 10 to 15 hours depending on the intensity of sounds transmitted to the unit.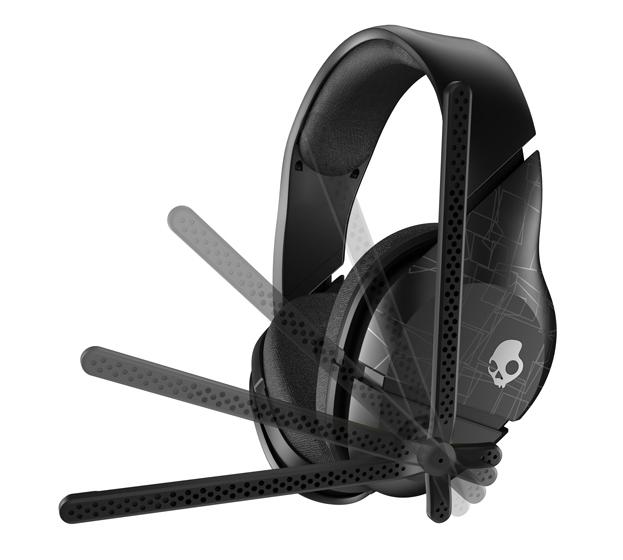 Specifications

• Driver Size: 40mm
• Magnet Type: Neodymium
• Impedance: 29 ohms
• SPL: 104dB (+/- 5dB) 20hz-20khz
• THD: <0.1%
Audio is quite impressive with the PLYR 1 which boasts great levels, distorted free bass and some impressive surround sound thanks to the Dolby algorithms used by the two drivers. Although it's impossible to have real surround sound in a headset, the technology employed by Skull Candy successfully manages to mimic this feature extremely well. Games such as Battlefield 3 and the new Tomb Raider really gave a true sense of surround sound. Equally, movies worked well, especially films such as Iron Man 3 and Indiana Jones and the Raiders of the Lost Ark that gave us a real sense of directional sound, particularly during the action scenes. For games, it did sound like bullets were whizzing by my head in all directions.
Needless to say when you hear someone firing from a particular direction, the PLYR 1 does a decent job at tricking your brain into the right direction. The headset also does a decent job with music and I tested a variety of genres from heavy metal to rock and even classical and then back to pop. The singing was clear and the instruments sounded full with no distortions whatever. For movies and even games, dialogue was crystal-clear and this is where the EQ switch comes into play.
The 3-position EQ switch allows you to swap between three distinct settings, Bass, Supreme and Precision Modes. Precision mode is perfect for games such as first or third person shooters where you need to hear every sound clearly. Supreme mode is great for music that really produces some great audio clarity, especially for songs. Bass mode is great for racers and music that needs pumping bass and it's great that this mode does not distort the music either.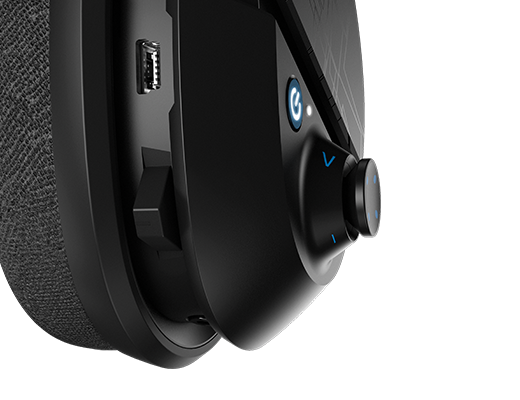 The microphone of the headset worked well and my teammates noted that my voice was quite clear on their end. Although it's not the same as being in the same room, it's more than ample for gaming. I also love how Skullcandy have included an onboard voice balancing system. There is actually a small joystick on the right earcup which allows you to easily increase or decrease the volume to help balance between in-game sounds and voice chat. Unlike switches or dials, this feature is quite easy to use and really allows you to concentrate on your gaming.
Final Thoughts?
With no setup issues or quality problems, we found the Skullcandy PLYR1 a well made product that is definitely built by gamers for gamers. As the headset uses 2.4Ghz wireless, this ensures for a relatively interference free experience and you would need to have something seriously strong in your home or office to cause major interference. Charging the headset is also a breeze and you simply put the headset back on the transmitter stand and it automatically begins to charge.
With a handful of great audio features, the Skullcandy PLYR1 is the perfect accessory to your gaming lifestyle which we would happily recommend to gamers of all walks and whether you're a PC gamers or console gamer, these headsets not only fit perfectly but produces crystal-clear audio wirelessly. As you wear this comfortable headset while you play games, listen to music, chat to friends or watch movies, I would almost dare say that the PLYR 1 give the Astro A50's a run for its money… but considering that Astro are now part of Skullcandy, it's easy to see why!!!
For more information, check out http://au.skullcandy.com/