Cosplay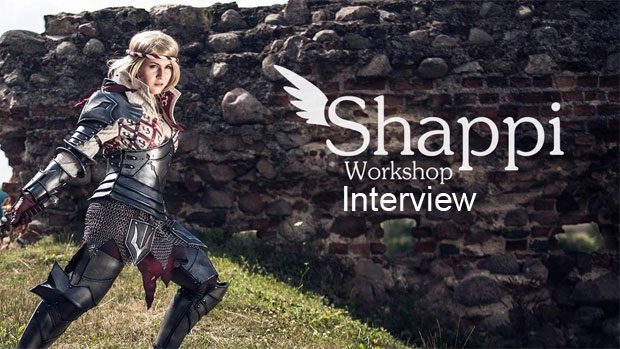 Published on August 23rd, 2016 | by admin
Shappi Workshop Interview (Aleksandra)
We catch up with Polish Cosplayer, artist and gamer Aleksandra, known as Shappi Workshop who has also won some awards for her amazing cosplay.
Welcome to Impulse Gamer Aleksandra, so tell us how you got involved in cosplay?
Hello! It is so nice to meet you!
Cosplay has been my passion since 2009. I have been attending anime and manga convetions for many years and I have been watching those amazing cosplay shows every time. I have always been impressed how much effort is put into those extraordinary costumes and one summer I decided to try making my own! I picked Gwendolyn from Odin Sphere as my first real cosplay and it took me 3 months to complete. I was so proud of myself back then! Now when I look at this, I know how many mistakes I have made but I still keep this costume close to my heart as it was my first step in cosplay world.
What do you love about playing a character?
I am always so happy when I can make fans of certian character see their hero in real life. It is best feeling ever to hear that I am "Just like this character!", especially with children! When I see younger convetion atendees coming my way, I always try to act like the hero they see me as the smile on their faces is the biggest prize I can get!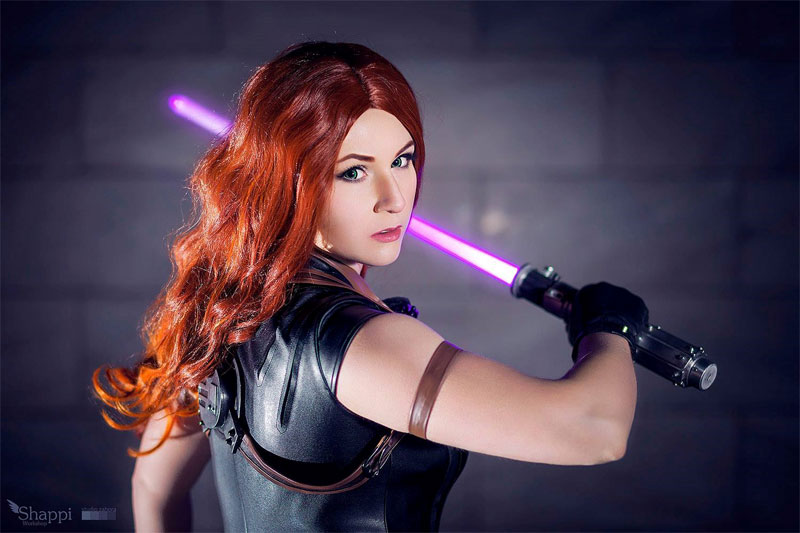 Tell us the most difficult part of being a cosplayer?
I think the amount of work and money we put into our costumes. It is quite hard to make ends meet when you have your real life expenses and materials to get for your costumes! I also need to plan my day schedule very tight so I can fit my duties and cosplay work in the same time.
Most rewarding?
Wearing the costume for the first time, thats for sure! I love how you feel great when all your hard work from last few weeks pays off and you can just feel so great on the convetion halls. Making people happy with your appearance and character makes it even better!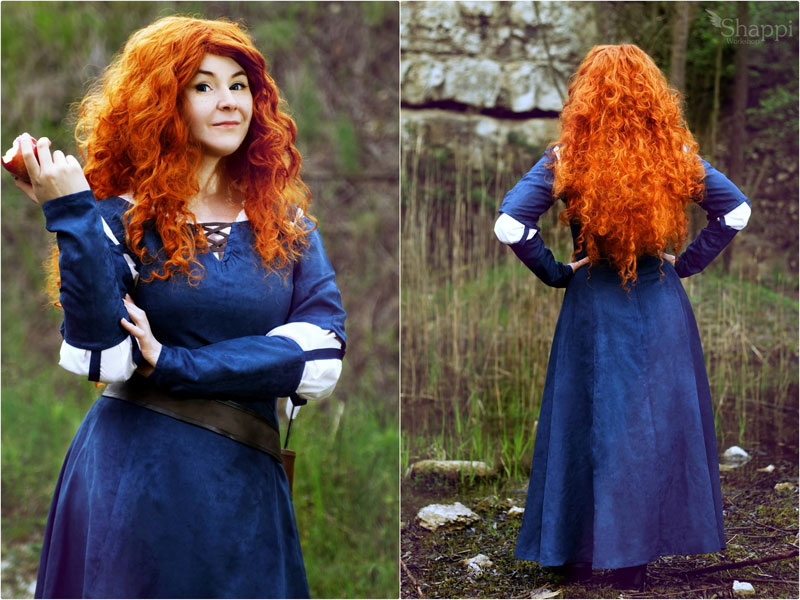 Okay… tell us about your amazing Mercy from Overwatch cosplay?
Mercy was definitely one of the most challenging costumes ever! I had to try out so many new techniques for this one which included 3D printing, working with plastic, plexi-glass and gradient dyeing… I also had to think of a smart way of securing all the parts to make it travel friendly so most of the costume holds on by magnets! I was really afraid to make it at first but with time, I felt more and more happy with my choice. The costume took about of month of hard work to pull off but it brought me so much joy while making it.
Can you tell us how you make costumes?
I usually pick the costume about a month or two before the con, I feel like this is the usual time that I need to create an outfit! I study reference pictures carefully and order all necessary materials. I start with small patterns and add up more and more while working on it! It is always good to plan ahead like will be the straps, velcros and all the other pieces that hold your costume together.
What's the coolest thing you own?
Cosplay wise that would be probably my Kayle from League of Legends and Mercy from Overwatch costumes! I feel so cool with wings, haha! If we are talking about other stuff, probably my collection of figurines – I am a big fan of Vanillaware games  such as Odin Sphere, Muramasa, Dragons Crown) and I collect figurines from those games.
Where do you get your cosplay inspirations from?
Usually from the games that I am playing! Besides cosplay my big passion are video games so every now and then I try a new game and find out so many perfect designs to cosplay. I always try to get to know the game and character before I start my costume!
Lastly what does the rest of 2016 hold for you?
More costumes and events! I am going to travel the Europe as a cosplay guest and I am already thinking about new costumes to prepare. My favourite game right now is Overwatch and Smite so you will probably see more heroines of those universes from me :)
Check out Aleksandra at the following social media links:
Facebook: https://www.facebook.com/ShappiWorkshop
Instagram : https://www.instagram.com/shappiworks.
Twitter: https://twitter.com/ShappiWorkshop
Snapchat : @shappiworkshop
Gallery Photos