Anime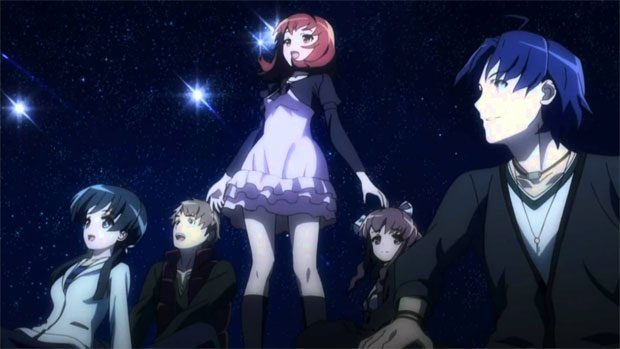 Published on February 18th, 2017 | by Admin
In Search of the Lost Future DVD Review
Summary: In Search of the Lost Future is all about the supernatural, sexuality and, um, bowling!
Ambitiously taking its title from Marcel Proust's epic novel cycle In Search of Lost Time, the themes of Lost Future revolve around the slightly more prosaic yet nevertheless fascinating milieu of Japanese after school clubs­ – in this case the Astronomy Club, charged with saving their school a subculture with which I was already heartily familiar thanks to an ex-girlfriend's longstanding obsession with K-On.
Appropriately enough, the series started life as a visual novel back in 2010.  Two manga adaptations soon followed, before the current 12-part anime series was developed by Feel, the studio also responsible for Da Capo and Dagashi Kashi.
Touching on themes of the supernatural, sexuality and, um, bowling, this ambitious 12-part series is cleverly executed and heartily enjoyable, with plenty of humour thrown in to counter some of its weightier themes.  It's gets of to a slowish start, but the last half is really rollicking and incorporates notions of time travel and artifical intelligence into a really rather unique denouement.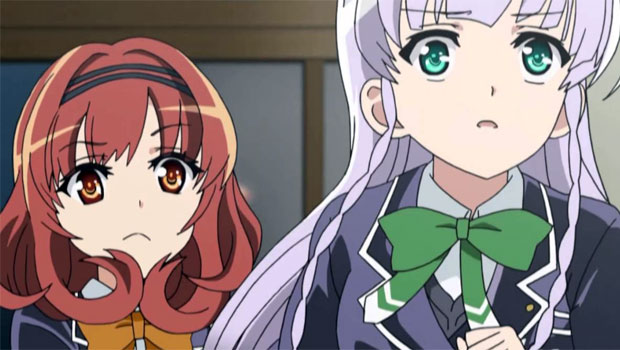 Stylistically it's something like a more cerebral Clannad (or less melancholy When They Cry) and the impeccable transfer on Madman's new 2-disc release makes the most of innovative background work and stylish composition throughout.  On the audio front, it's a spirited Japanese 2-channel rendering with English subs or nothin', which is of course how nature intended it.  Nada in the way of bonus features other than openers and closers, but an intriguing and highly-recommended outing nonetheless.
Special Features
Textless opening and closing animation
DVD Details
Distributor: Madman
Running time: 325 minutes
Aspect ratio: 16:9
Audio: Japanese 2.0
Subtitles: English