IMAX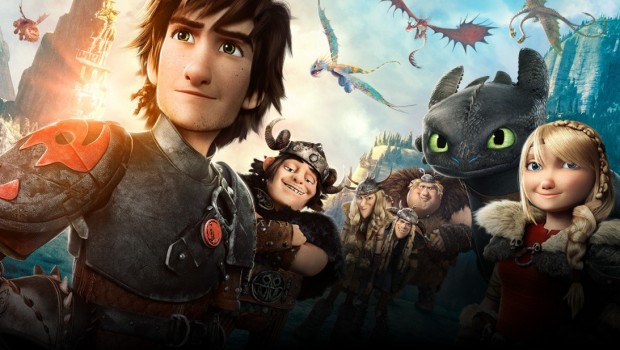 Published on June 11th, 2014 | by admin
School holiday films at IMAX Melbourne
HOW TO TRAIN YOUR DRAGON 2 3D
The thrilling second chapter of the epic HOW TO TRAIN YOUR DRAGON trilogy brings back the fantastical world of Hiccup and Toothless five years later. While Astrid, Snoutlout and the rest of the gang are challenging each other to dragon races (the island's new favourite contact sport), the now inseparable pair journey through the skies, charting unmapped territories and exploring new worlds. When one of their adventures leads to the discovery of a secret ice cave that is home to hundreds of new wild dragons and the mysterious Dragon Rider, the two friends find themselves at the centre of a battle to protect the peace.
Release date: 19 June, special advance screenings this weekend
Tickets: SeeHOW TO TRAIN YOUR DRAGON 2 in IMAX 3D for 2D prices. Adult$24, concession $20, child $17, family (2 adults & 2 children) $72
TRANSFORMERS: AGE OF EXTINCTION 3D
Specially formatted for IMAX, TRANSFORMERS: AGE OF EXTINCTION 3D brings a new all star cast to the battle field including Mark Wahlberg and Stanley Tucci. IMAX moviegoers will see up to 26% more of the image on screen in key sequences. The film begins after an epic battle that left a great city torn, but with the world saved. As humanity picks up the pieces, a shadowy group reveals itself in an attempt to control the direction of history… while an ancient, powerful new menace sets Earth in its crosshairs. With help from a new cast of humans, Optimus Prime and the Autobots rise to meet their most fearsome challenge yet. In an incredible adventure, they are swept up in a war of good and evil, ultimately leading to a climactic battle across the world.
Release date: 26 June 2014
Tickets: Adult$27, concession $23, child $20, family (2 adults & 2 children) $80
PENGUINS 3D
Narrated by Sir David Attenborough, PENGUINS 3D celebrates the destiny of a very special King Penguin, who returns to his birthplace in the sub-Antarctic. Known as Penguin City, the island is home to hundreds of albatrosses, fur deals and brawling elephant seals – as well as six million penguins! Somehow our hero must earn his place among the island inhabitants and fulfil his destiny by finding a mate and raising a family. What follows is the story of the most challenging time in a King Penguin's life, when he is driven to nurture and defend his offspring against harsh weather and fierce predators. This cosmic drama plays out in one of Earth's last great wildernesses, amid steep mountain ranges and windblown plains half buried beneath snow and ice.
Release date: 30 June 2014                
Tickets: adult $18, concession $15, child $13, family (2 adults & 2 children) $55.00
Add a visit to Melbourne Museum with your ticket purchase for a discounted rate of $5 for adults.
IMAX Melbourne Museum, Rathdowne Street, Carlton.  Films screen daily from 10.00am. For session times, trailers and to buy tickets visit www.imaxmelbourne.com.au or call 03 9663 5454. Discounted undercover parking available, $15 before 5pm, $5 after 5pm.