Drama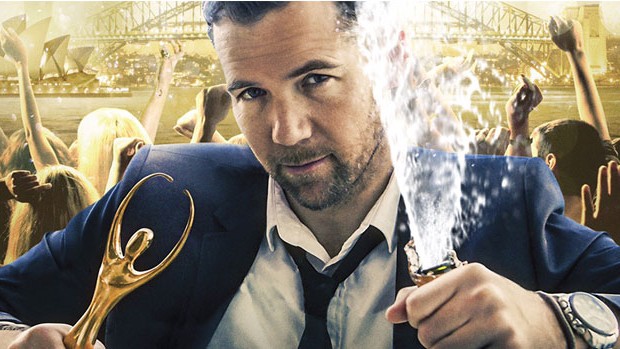 Published on December 11th, 2015 | by Natalie Salvo
Ruben Guthrie DVD Review
Summary: Ruben Guthrie feels ingenuine, lacks focus and decent characterisation and this undermines the whole film, which could have been so much more.
"Ruben Guthrie" is a film that's supposed to be a thoughtful look at the drinking culture in Australia. But instead it feels hollow and fails to offer too many insights. Heck, You Am I's song, "Heavy Heart" actually offers a lot more wit on the subject in 3:11 than this entire feature. One redeeming quality about this home-grown film however, is that at least it is a short and swift one.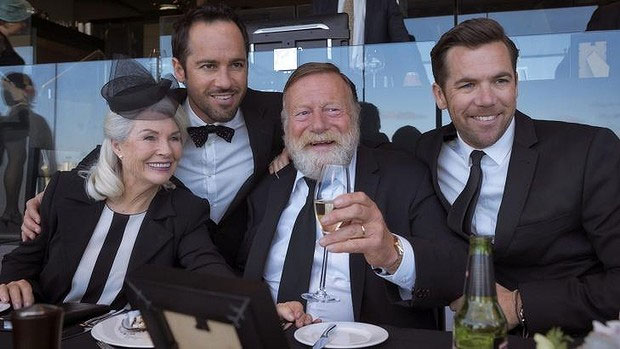 The film is an adaptation of writer and director, Brendan Cowell's semi-autobiographical play. The theatre production was a highly acclaimed one and perhaps this means the story had suited this other medium better. For the motion picture version, Cowell makes his directorial debut and the exaggerated characters and rather wordy dialogue seem at odds with this particular genre.
Patrick Brammall ("Offspring") looks like a younger version of Cowell and stars as the eponymous character and is reminded of his identity at almost every turn by his well-meaning co-stars. Guthrie is a high-flying advertising executive and a Sydney, party boy. He is into drunken excesses but this all looks set to change one day when he is in the midst of a particularly spectacular bender and decides it is a good idea to jump of the roof of his place into his pool (it didn't end well, he broke his arm).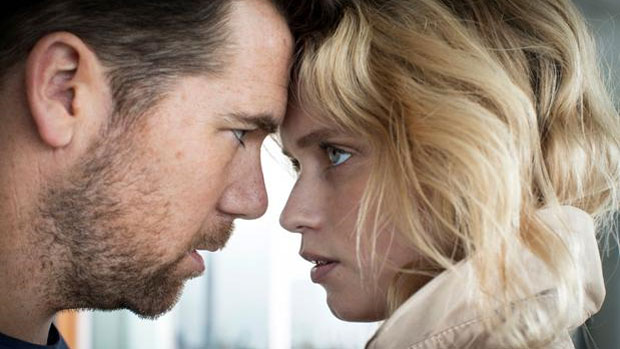 The shattered Guthrie is swiftly delivered an ultimatum by his Czechoslovakian fiancé, a model named Zoya (Abbey Lee ("Mad Max: Fury Road" putting on a pretty average accent)). He has to spend a year getting sober otherwise the relationship is over. The film follows Guthrie over the course of this year as he battles against constant enablers. These include his well-intentioned Mum (Robyn Nevin) and his alcoholic Dad (Jack Thompson). 
It's not just Guthrie's family that prove problematic. His boss (Jeremy Sims) is constantly telling Guthrie to have a drink on his behalf. Plus, Guthrie's flamboyant best friend (a particularly camp, Alex Dimitriades) loves the night life AND to boogie. But our star does at least meet a saviour in the fragile hippie and former addict, Virginia (Harriet Dyer "Love Child").
Ruben Guthrie is a simple film that makes sobriety look too easy. It has some good performances but it does have a very uneven tone. One minute it dips its toes into comedy while at other moments it is trying to convey drama and emotion. It's hard to know whether this wants to be a story of redemption or a larger social commentary. At least in the case of conveying emotion, the film does succeed in having a great, lilting soundtrack from our very own, Sarah Blasko. Art vs. Science also appear belting out "Parlez vous Francias" in the trailer and at the beginning. The DVD has some good special features with a best-of featurette, a Q&A with Cowell and Brammall, a theatrical trailer and a music video for "Halfway to Heaven".
This film is hard to warm to, especially because it is so easy to dislike the privileged, lead character. It also feels ingenuine, lacks focus and decent characterisation and this undermines the whole thing.  This was a story that could have even so much more but it is ultimately too out of sync to really make a solid point, unlike say, Mr. Rogers.
DVD Details
Director – Brendan Cowell
Actors – Patrick Brammall, Alex Dimitriades, Abbey Lee, Harriet Dyer, Brenton Thwaites, Jack Thompson
Film Genre – Australian Cinema
Label – Madman Entertainment
Audio – English (Dolby Digital 5.1)
Running Time – 94
Region Coding – 4
TV Standard – PAL
Rating – MA15+
Year of Release – 2015
Primary Format – Movies/TV – DVD