Music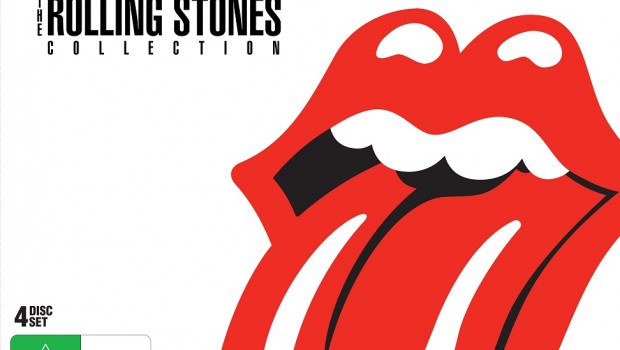 Published on January 24th, 2016 | by James Wright
The Rolling Stones Collection DVD Review
Summary: The Rolling Stones Collection DVD set is oozing with music and information about this extraordinary rock band!
This 4-disc collection is everything you need to know and hear about one of the world's greatest rock bands, The Rolling Stones as you're taken on an amazing journey of some their best concerts. This collection boasts Sweet Summer Sun, Hampton Coliseum, L.A. Forum and the Marquee Club as you can witness footage from 1971, 1975, 1981 and 2013 which just goes to show that The Rolling Stones are not slowing down.
The first three discs (Rolling Stones from the Vault) feature some great classic hits such as Life With Me, Satisfaction, Jumpin' Jack Flash and Honky Tonk Woman. Marquee Club (1971) was filmed in the legendary London club and although the video quality is a bit to be desired, it's quite a powerful experience seeing them this raw and so young. Contrast to this is their 2013 concert at Hyde Park that boasted over 100,000 fans, that concert was definitely more slick and of course featured their flawless music.
So if you're looking for a true history lesson of The Rolling Stones (musically anyway), than this is the collection for you as it highlights a decade of the Stones from 1971 to 1981 plus the classic Hyde Park concert of 2013. It's quite an informative release that gives the viewer some great titbits and almost makes it feel like you are part of the crowd itself.
Video, Audio & Special Features
The video quality of Hampton Coliseum, L.A. Forum and the Marquee Club is very dated for its age, however the music is fortunately Dolby Digital 5.1 which is where these discs shine. However the 1981 concert does feature digitally restored video which does help a little.
The modern release of Sweet Summer Sun, The Hyde Park concert is pretty much flawless on DVD with exceptional video and audio quality. For bonuses, there's a handful of extras that include bonus tracks and footage which is a nice way to finish this collection.
Final Thoughts?
If you're a Stone fan than you've probably already got this collection!
Recommended!
DVD Details
Artist: THE ROLLING STONES
Record Label: EAGLE VISION
Number of Discs: 4
Format:DVD
Region: 0
Classification: G
Aspect Ratio: 16:9
Running Time (Minutes): 507
SubTitles: NONE
Audio Type: 5.0
Packaging: Box Set
Video Format: NTSC
Genres: ROCK