Cosplay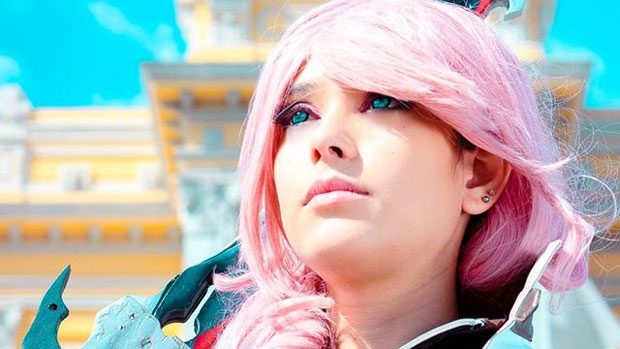 Published on August 23rd, 2016 | by admin
Rizzy no Okuni Interview (aka Rayara Eckhardt)
We catchup with Brazillian cosplayer Rayara Eckhardt (aka Rizzy no Okuni) who also loves gaming and collecting pop culture figures.
So Rayara, how did you come up with your cosplay name of Rizzy no Okuni?
So the first name came from Dizzy, which was one of my favorite costumes. A friend changed the first letter of her name by the first letter of my name and thus came the name Rizzy. The "no Okuni" was given to me by my boyfriend to complement the page name and he was inspired by Izumo no Okuni.
Tell us what drew you to cosplay?
I found it wonderful as you can give life to a favorite character for a while, and on top of that, let other people happy to see that. That was one of the main reasons I started cosplaying.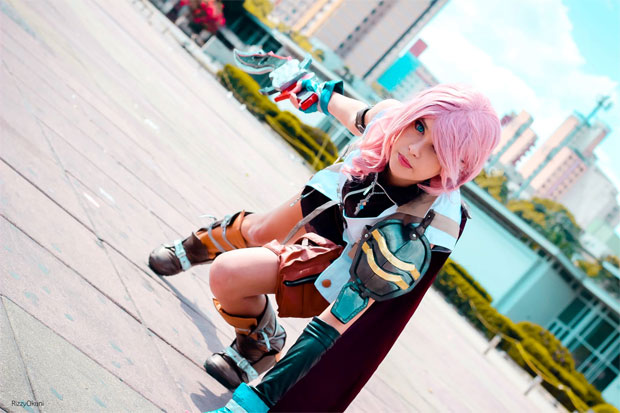 Photo Oni Hideout Drawings and Arts
What do you most like about cosplay?

People. The hobby helps you to meet amazing people from all over the world.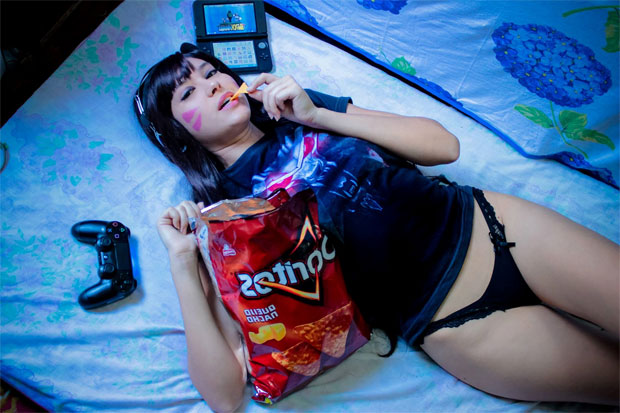 Photo Oni Hideout Drawings and Arts
Least?
The lack of respect that there some people who think cosplay means consent.
Tell us who has been your favourite cosplay character so far and why?
Dizzy. It was a cosplay that I never imagined to do some years ago and it was a very fun experience. She is a captivating character.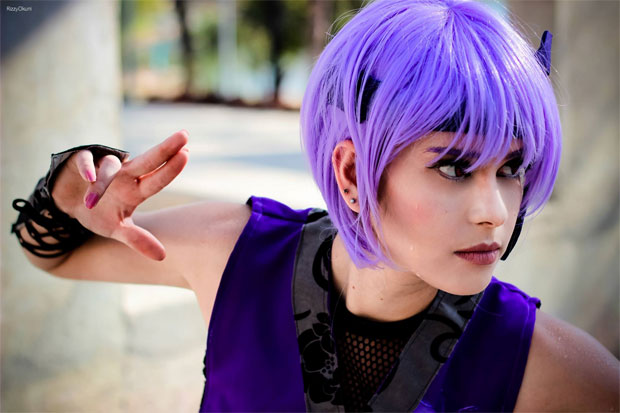 Photo Nanda Siepierski

What was is it like playing Ayane from Dead or Alive?
Tiring <hahaha> because the poses for the photos of Ayane require much effort and I do not have good physical preparation skills!
Where do you get your inspirations from?
It depends. Inspiration for photos for example and I like to look for fanart. There's a lot of really cool fanart that has resulted in wonderful pictures. Now, inspiration for cosplay comes from the games I'm playing at the moment or the anime I'm watching.
Did you have fun cosplaying Aqua?
Of course! Aqua was a character that I wanted to cosplay for many years. It was so much fun when I went up on the stage for an event for the first time and could play the character.
What do you think about those people who say some cosplayers are too sexy?

I think that's bullshit. Everyone does cosplay the way they think best. Cosplayers are free to make their own clothes the way they prefer.
Tell us what the cosplay scene is like in Brazil?
A little messy but it has many wonderful people here.
What's the coolest thing you own?
My cats <hahaha> just kidding. I believe that related to cosplay is the sword of Zero from Drakengard 3. It is the most beautiful cosplay weapon I've ever had in my life and I love it.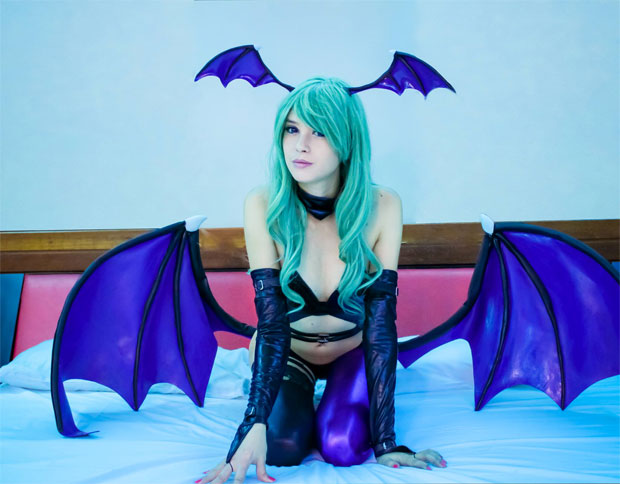 Photo Oni Hideout Drawings and Arts
Geekiest?

My figures collection.
Which other characters will you be cosplaying in 2016 and 2017?

Ciri from The Witcher 3, D.Va and an alternate costume for Tracer from Overwatch which are confirmed for this year but I don't have plans for 2017 yet.
Besides cosplay, what else do you get up to?

Photography. I am a photographer in my spare time and I really love this profession. You can see a bit of my work here: https://www.facebook.com/e.cosphotos/?fref=ts
Lastly, what else does 2016 hold for you?
2016 has been a great year in many ways and I just hope it stays that way.
Rizzy no Okuni Gallery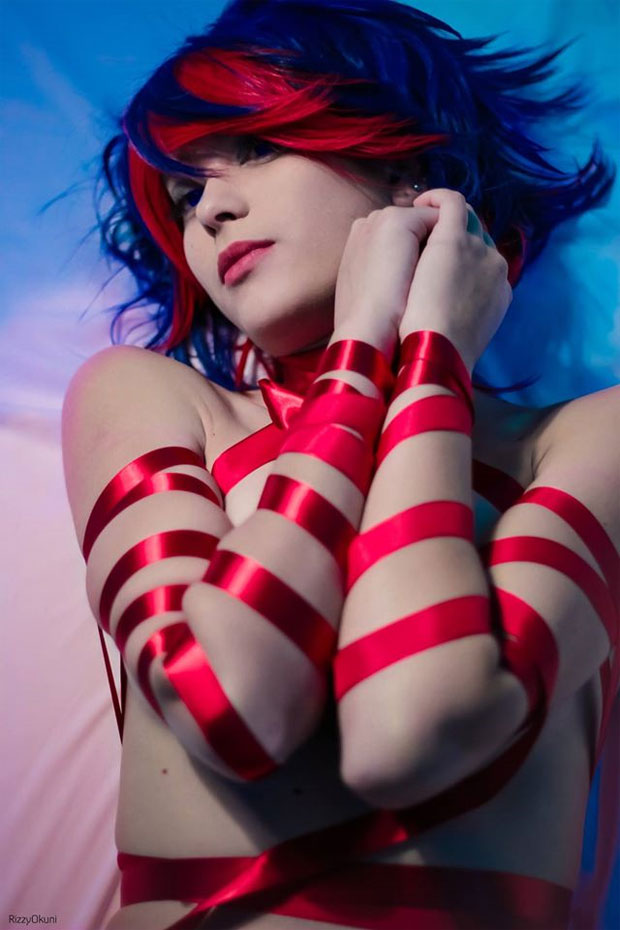 Photo Thays Gabriella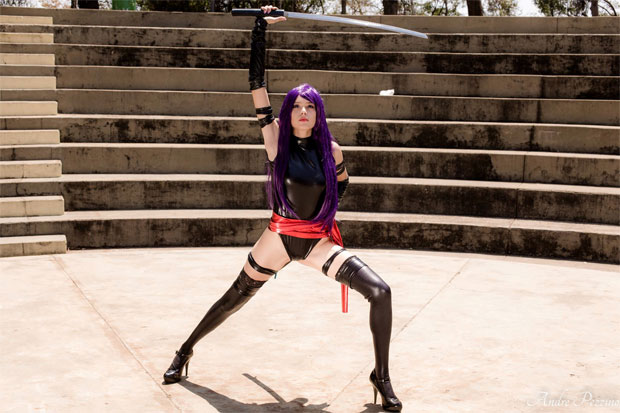 Photo Andre Pezzino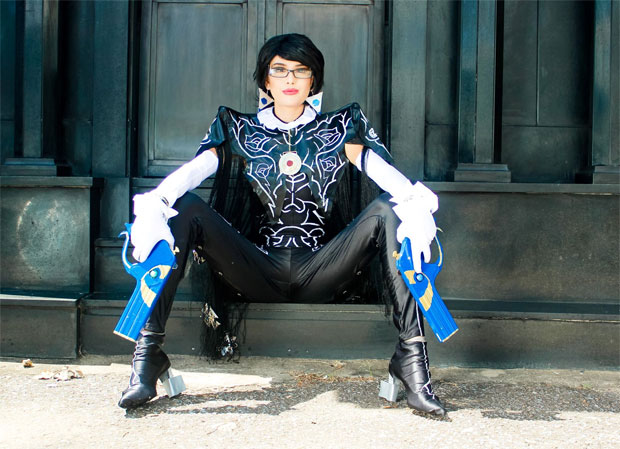 Photo Thays Gabriella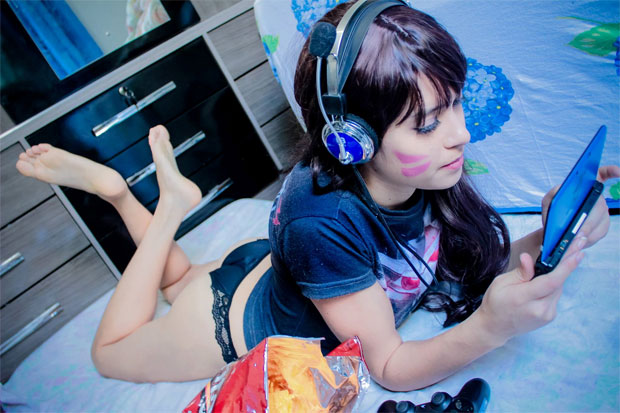 Photo Oni Hideout Drawings and Arts
Follow Rizzy on Facebook at https://www.facebook.com/rizzy.okuni/