Lifestyle
Published on December 27th, 2015 | by Natalie Salvo
River Cottage Australia Season 3 DVD Review
Summary: The third series of "River Cottage Australia" sees the farm going from strength-to-strength as the charismatic Paul West brings a fine banquet of goods to the table.
There aren't many shows you'd call "inspirational" but "River Cottage Australia" is one of them. The show is a spin-off of one created in the UK by former chef and food activist, Hugh Fearnley-Whittingstall. The Australian series is hosted by former Vou de monde chef, Paul West. The series is an absolute corker as it doffs an Akubra to sustainable living.
In the third season, West continues to make this program his own. The show is set in central Tilba on the south coast of NSW. In the eight, hour long episodes, West strikes a great balance between being informative and cooking up a storm. His instructional lessons include how to do things on the farm- like raising and breeding stock, growing and maintaining vegetable patches and maintaining things overall (like building fences and having a dam re-instated).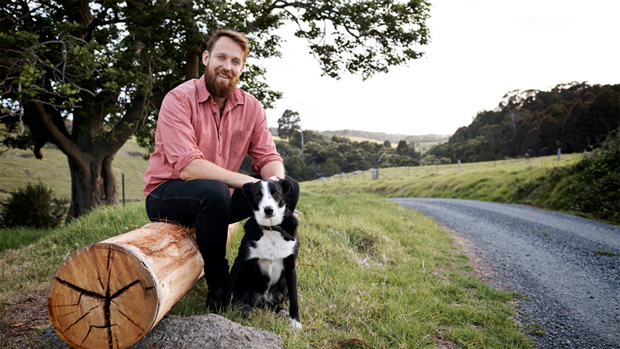 West is a charismatic, likeable and authentic guy. It's also obvious that the locals adore him as much as the viewers of the show do. West is often joined by some colourful Aussie characters (read: locals) on the program. They include butcher, Matt Christianson, publican, Mick Youlten, farmer, Darcy Hoyer, dairy farmer, Nick Dibden and many more. Along the way West learns about hunting for eels with aboriginal elder, Noel Butler as well as beekeeping, studding animals and lemonade fruits (a lemon and orange hybrid).
The dishes that West makes are gorgeous. There is a truffle omelette, lemonade tart, rhubarb jam, macadamia nut cheese, porchetta barbeque and fried flounder, to name a few. The series ends on a high with a friendly game of bush cricket and everyone was treated to a farm picnic of smoked eggs, pavlova topped with vanilla custard and home-brewed beer. Someone who is never far from West's side is his dog, Digger, a collie and kelpie cross who learns some new tricks this series including foraging for truffles and participating in an agility course.
The DVD includes some extra deleted scenes from each episode. These include more instructional ones about composting, building fires, selecting garden tools and fishing. There are also video diaries by West and the crew. In one of these you learn that the picturesque scenes of the idyllic farm are captured using a series of nifty drones.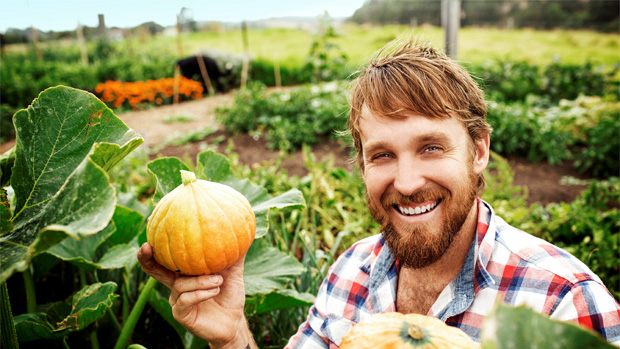 "River Cottage Australia" is a farm that keeps on giving and growing as the series goes from strength-to-strength. This program feels real and natural and should inspire more than a few people to adopt a simpler lifestyle where their food choices are dictated by seasonal, local produce and not the mass-produced junk that lines our supermarkets. In all, this series is a wonderful and addictive one where West brings a fine banquet of goods to the table.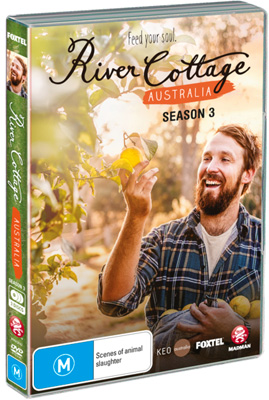 DVD Details
Film Genre – TV Lifestyle
Label – Madman Entertainment
Audio – English (Dobly Digital 2.0)
Running Time – 385
Aspect Ratio – 1.78:1
Region Coding – 4
TV Standard – PAL
Rating – M
Year of Release – 2015
Primary Format – Movies/TV – DVD