Sci-Fi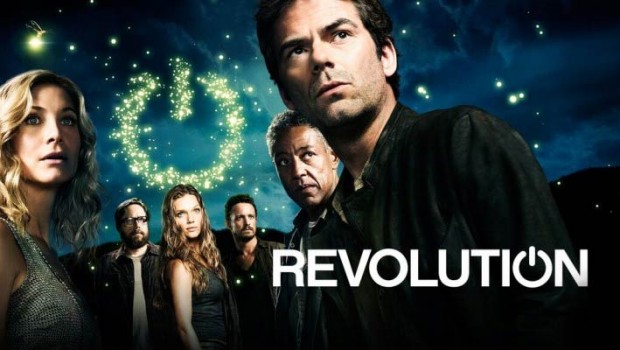 Published on October 20th, 2014 | by admin
Revolution the Complete Second and Final Season DVD Review
Summary: The final season of Revolution leaves many questions unanswered but still delivery a very gripping conclusion... the revolution will be missed!
Revolution the Complete Second and Final Season
Actors – Billy Burke/Tracy Spiridakos/Giancarlo Esposito/Zak Orth/David Lyons/Elizabeth Mitchell/JD Pardo/Stephen Collins/Daniella Alonso
Genre – TV Action
Distributor – Warner Home Video
Audio – English (DTS-HD 5.1)
Subtitles – English
Running Time – 944
Region Coding – 4 (DVD)
Aspect Ratio – 1.78:1
TV Standard – PAL
Rating – MA15+
Year of Release – 2013
Primary Format – Movies/TV – Blu-Ray
Reviewer – Peter Bourke

Revolution is a great series that unfortunately comes to an end due limited ratings in the USA and even though the series ends with many questions left unanswered, fans will definitely be satisfied by its conclusion. The story of Revolution revolves around the "blackout" that has left mankind as we know it in a post-apocalyptic landscape that has left us without power or technology… it's now a dog eat world.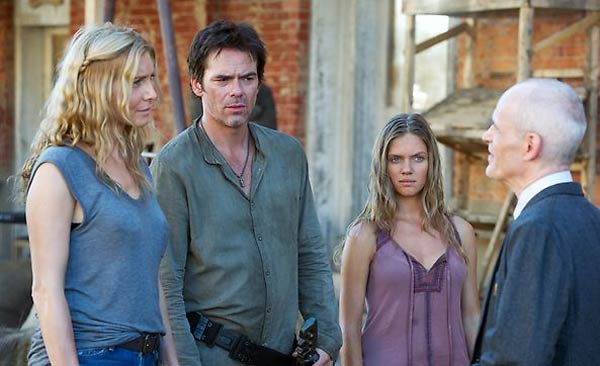 As a result, the walls of society have come crumbling down and lawlessness prevails as various factions attempt to gain the upper hand in order to cement their authority. The series itself revolves around Charlie Matheson (Tracy Spiridakos) and her family who have become attached to a group of freedom fighters in an attempt to survive the atrocities that now face America and bring back order to the country.
Season 2 of Revolution also continues from the cliff-hanger of the last season that saw this band of freedom fighters, led by Charlie's estranged uncle Miles (Billy Burke), a former soldier manage to do the unthinkable and turn the power back on. Unfortunately things go awry and six months later season two commences.
Needless to say, if you have not watched season one of Revolution, you will be at a slight disadvantage because the plotlines in season 2 definitely go into overdrive as new characters and stories are introduced. Although season 2 of Revolution is quite a gritty and dark series, I loved how its creators fleshed out the characters even more in this season, especially Charlie and Miles who have both been changed by their experiences in this new harsh and brutal world that they now live in. Given that, there are some strong parallels to The Walking Dead in Revolution that thankfully does not distract from the interesting characters, story or settings.
In terms of stories for season 2, there's some great episodes, especially the first episode that sees Aaron (Zak Orth) die protecting his girlfriend but is brought back from the dead in the following episodes due to his infestation of nanites. Like Season 1, this current instalment of Revolution also uses clever flashbacks to help tell the tale of its characters that really fleshes out the motivations and emotions of all the main characters.
I also like how one flashback focuses on the relationship between Miles and Rachel (Elizabeth Mitchell), Claire's mother which is quite interesting. These flashbacks are great for seeing things that happened both before and just right after the blackout. From Nuclear missiles to war and the missing president, season 2 of Revolution successfully creates a very gripping sci-fi drama that should definitely be on the diet of all sci-fi lovers. The only drawback of this release is that this is the final time we will probably see Revolution.
Episode Listing
Born in the U.S.A.
There Will Be Blood
Love Story
Patriot Games
One Riot, One Ranger
Dead Man Walking
The Patriot Act
Come Blow Your Horn
Everyone Says I Love You
The Three Amigos
Mis Dos Padres
Captain Trips
Happy Endings
Fear and Loathing
Dreamcatcher
Exposition Boulevard
Why We Fight
Austin City Limits
$#!& Happens
Tomorrowland
Memorial Day
Declaration of Independence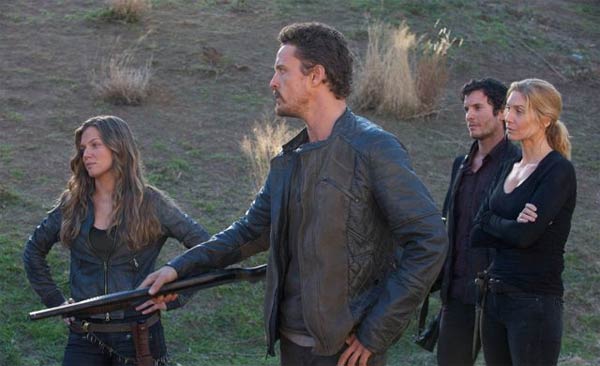 Final Thoughts?
Revolution is unfortunately over and we'll never know (unless a Kickstarter campaign starts) the future of mankind in this gripping sci-fi action drama. Even though it is the final season, it's probably the best season to date and although not all questions are answered, it does give a very satisfying conclusion of a well made TV series that will be sorely missed.
Special Features

Revolution Heading West (Featurette)
Impact Revolution (Featurette)
2013 Comic Con Panel
Deleted Scenes
Gag Reel