Crime & Thriller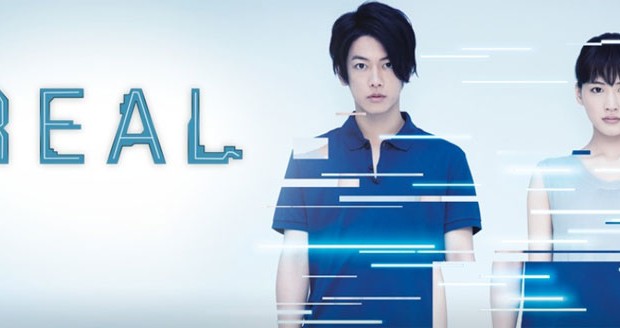 Published on March 10th, 2014 | by admin
Real DVD Review (Eastern Eye)
Summary: Beautifully directed by Kuosawa, he creates this strange amalgam of reality and virtual reality that has a huge mystery at its core
Real
Distributor: Madman
Genre: Sci-fi Thriller
Running Time: 127 Minutes
Language: Japanese
Reviewer: Peter Bourke
I'd place a wager that in years to come, the Japanese film Real will be remade by Hollywood but as with most Western remakes, they are never as good as the original. Putting all speculations aside, Real is a thought provoking film about memories and even a snapshot of social media as people are sharing more and more of their memories online. Directed by Kiyoshi Kuosawa (Seventh Code, Tokyo Sonato), Real is a story about going into places that sometimes should never be visited in this sci-fi thriller about two soul mates.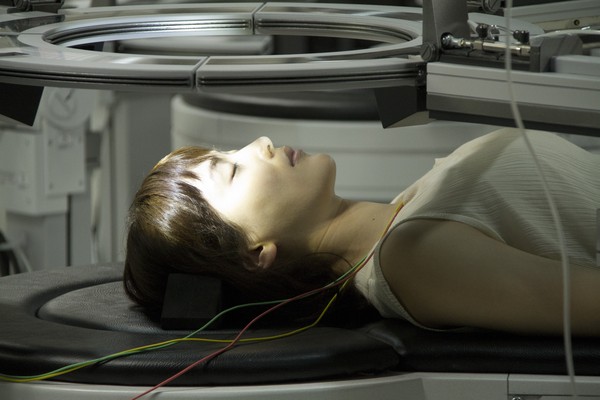 The stars of Real are Takeru Satô (Koichi) and Haruka Ayase (Ayase) who were once close childhood friends, now lovers and soon to be wedded. Unfortunately these star crossed lovers are dealt a hard blow by fate when Atsumi is left in a coma after an "apparent" suicide attempt. As the days and eventually weeks go by, her fiancé is given the chance of interacting with his lover through a scientific break through called Sensing.
Sensing creates a virtual world from the memories of Kochi's subconscious mind and Atsumi jumps at the chance to once again communicate with his fiancé. Of course there is a high price to pay to enter this virtual world and the more time they spend inside this virtual world, what becomes real and not suddenly becomes blurred for both, especially when their memories start crossing over and dark secrets are revealed. I also loved how key moments in Koichi's memories are integral to how this mystery unfolds as the two visit past memories and a disturbing child hood trauma for Koichi.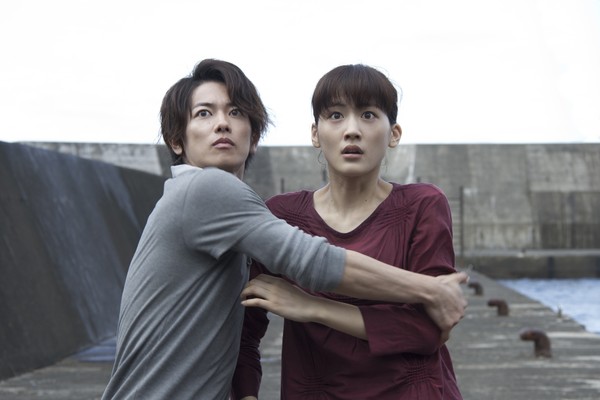 However Atsumi also believes that through the memories of Atsumi, he can find out the mystery of her attempted suicide and get the answers he needs to hopefully helping Koichi regain consciousness in this powerful Japanese thriller about love. Beautifully directed by Kuosawa, he creates this strange amalgam of reality and virtual reality that has a huge mystery at its core. Add in the great cinematography, amazing special effects, especially the Plesiosaurs plus great acting from all involved and Real becomes this engaging thriller from start to finish.
Recommended!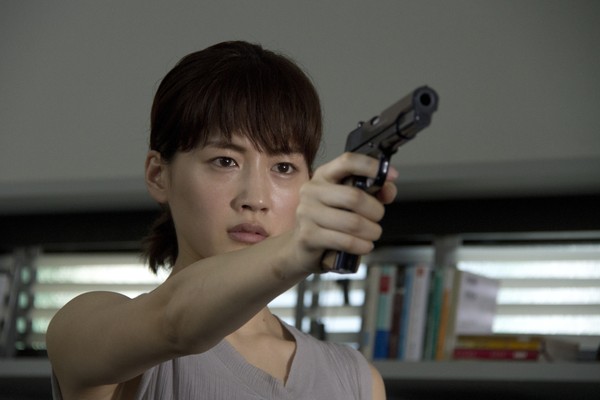 Video, Audio & Special Features
Beautifully presented on DVD with sharp images, vibrant colours and excellent audio, Real also comes with the original Theatrical Trailer.