Crime & Thriller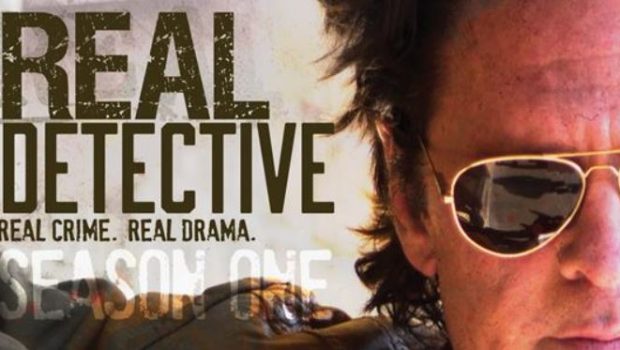 Published on January 15th, 2017 | by Admin
Real Detective Season 1 DVD Review
Not to be confused with True Detective that is also another excellent TV series, however Real Detective is a much more grounded presentation that turns real-life cases into scripted storytelling. The premise behind Real Detective is that each story focuses on a true case that has shaken a detective to the core. So although some artistic liberty has been taken into account to recreate these true life crimes on the small screen, it's done with professionalism and respect. Furthermore and because they are based on actual crimes, it actually makes the stories even more compelling which really draws you into this gripping TV series.
To support these real-world detective stories, the creators add interviews with the actual detectives, including powerful reenactments of what occurred from the crime to the investigation and the actual sentencing. Needless to say, some of the stories included in this set are quite disturbing which really makes you question the safety of this world that we live. Furthermore, seeing the psychology of the both the perpetrators and the detectives is also quite insightful which really creates this powerful dichotomy. From crimes that included double homicides to the murderer getting away, a disturbing case of a child serial killer to a hit and run, Real Detective sheds a light into the twisted minds of these murderers, including the dedication of law enforcement as they attempt to solve their heinous crimes.
Episode Listings
Redemption
Detective Eddie Herman of Cobb county, Georgia is a homicide detective at the top of his game, solving major high profile crimes. But when a missing persons turns into a double homicide, Eddie's ego gets in way and the killer walks free.
Malice
Detective C.W. Jensen faces his most haunting case when the search for a missing child in Portland, Oregon turns into a harrowing pursuit of a child serial killer. C.W. is pushed to the brink as he struggles with how close this hits to home.
Damage
When all signs point to suspects with friends in high places in the horrific murder of a young woman, Texas Ranger Phil Ryan goes against the grain to get justice for this discarded victim.
Silence
Detective Don Tabak joins the Van Nuys Homicide division during the harshest murder years in LA history. Hardened and jaded towards the victims, until the mother of a senselessly murdered woman opens his eyes.
Retribution
New Homicide Detective Leigh Maroni makes a rookie mistake and gets too close when a woman is crushed by her son's murder. As she unearths the son's dark secrets that lead to his killing, she is forced to share these with his devastated mother.
Darkness
A suspicious hit and run rips a Lakeland, Florida family apart. Detective Tommy Ray takes the grieving wife and daughter under his wing. But when the case goes cold, an unexpected encounter makes him realize they aren't who he thinks they are.
Vengeance
Soon after joining the Illinois PD, Mike Ciesynski moves to Seattle. When a series of women are found dead in an area called 'the jungle', Mike's leads go nowhere. But a call from an inmate with information on the murders bears a pact with the Devil.
Misery
Detective John Cameron moves to Montana to start his career as a cop. When a child disappears, he is resolved to prove everyone wrong after the suspect is someone he knows. As John fights to clear her name, he digs into the world of a ritualistic child killer.
Final Thoughts?
Real Detective successfully combines crime drama with documentary as the viewer is taken behind the scenes of the cases that haunt these detectives and how they eventually brought the perpetrator to justice. Just be warned that the content can be quite graphic at times as they reenactment these crimes.
Recommended to those who enjoy crime drama and real-life crime documentaries.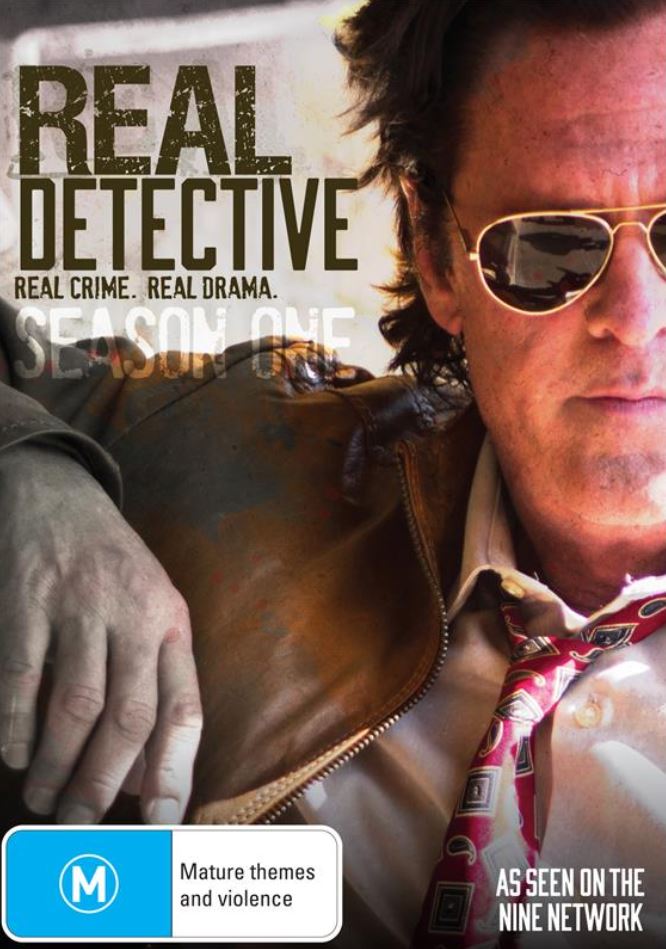 DVD Details
Director – Robin Aubert Petro Duszara
Actors – Michael Madsen, Devon Sawa, Max Martini, Brendan Fehr, Emi Canaj
Film Genre – TV Crime
Label – Shock
Audio – English (Dolby Digital 5.1)
Running Time – 92
Aspect Ratio – 1.78:1
Region Coding – 4
TV Standard – PAL
Rating – M
Consumer Advice – Mature themes and violence
Year of Release – 2016
Primary Format – Movies/TV – DVD