Documentary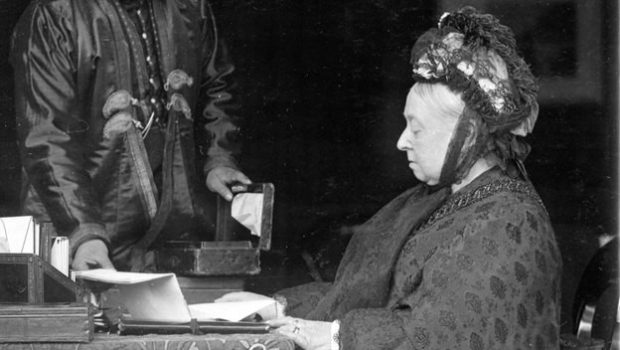 Published on August 10th, 2016 | by Natalie Salvo
Queen Victoria's Letters DVD Review
Summary: "Queen Victoria's Letters" is an indulgent look at the Grandmother of Europe. It's a documentary that will challenge your thinking and give you some personal insights into Queen Victoria.
The thing about famous people is that you should probably leave your expectations at the door. The royal family is no exception. The two-part series, "Queen Victoria's Letters' attempts to show a more intimate and personal view of this long-reigning monarch and the quote, "Grandmother of Europe." The show is ultimately a rather intriguing one that may not be the most essential viewing but it will at least challenge your thinking.
The program is hosted by A.N. Wilson who has written a biography about Queen Victoria. He pores over exclusive letters and the Queen's personal diaries in order to show a different view of the monarch. The result is not a completely unadulterated view because her daughter, Princess Beatrice censored the diaries and left out some of the more scandalous things at the time. But what does survive is a look at the Queen's oppressive childhood and marriage as well as the controversial alliances and friendships she formed with her highland servant, John Brown, British Prime Minister, Lord Melbourne and the young Indian servant, Abdul Karim.
The letters are narrated by Anna Chancellor. They show the Queen as a romantic and sometimes a rather naïve and idealistic woman. In the course of the writings we learn that she seeks out lots of male attention and this could be chalked up to her losing her father at such a young age. She was also not amused by the successive pregnancies in which she bore Prince Albert's children. This ultimately meant she had to confer more power upon him and in doing so lose some of her very own.
"Queen Victoria's Letters" could have been as dry and staid as a dusty, old book. Instead, they are quite eloquent, intense and personal. Even though they have been censored, there is still a sense that this is the most intimate and raw look you will ever get at Queen Victoria. And at the end of the day it's an image that is at complete odds with the mourning matron that so many people consider her to be synonymous with.
DVD Details
Film Genre – TV Documentary
Label – Madman Entertainment
Audio – English (Dolby Digital 2.0)
Running Time – 118
Aspect Ratio – 1.78:1
Region Coding – 4
TV Standard – PAL
Rating – E
Year of Release – 2014
Primary Format – Movies/TV – DVD