Cosplay
Published on August 6th, 2017 | by Admin
Pyrofly Cosplay Interview
How did you get involved in cosplay?
I spontaneously found cosplay when I was googling something for a project and saw some cosplayers and within the next few months I convinced my mom to take me to a convention and help me make my very first costume!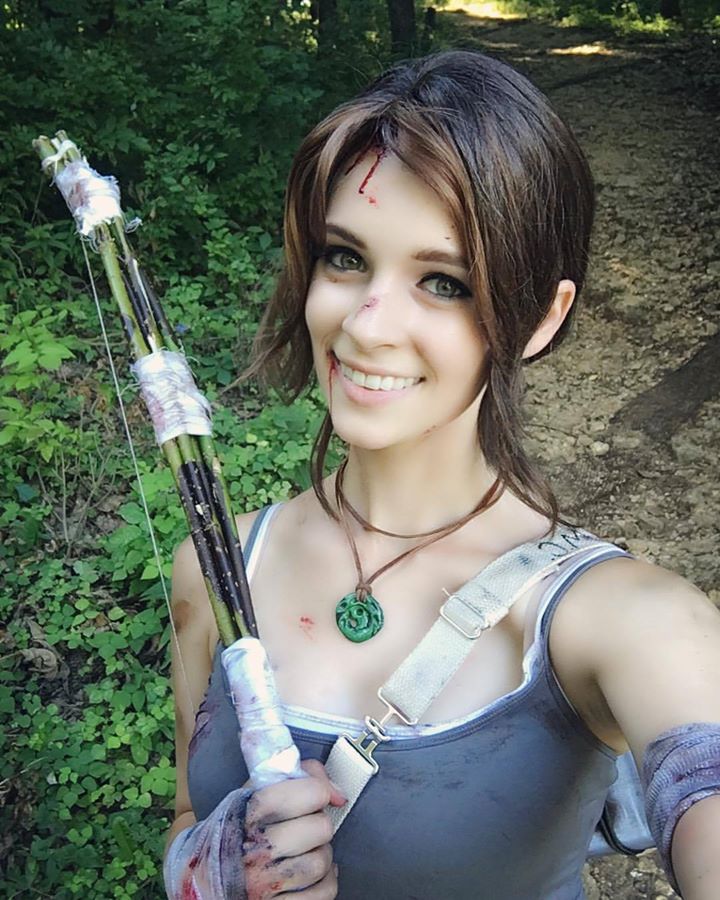 Who was your first character and why did you choose them?
My very first character was Yuna from FFX because that was (and still is) one of my favorite games to play and I loved Yuna's character so much that I wanted to cosplay it!
What do you LOVE about cosplay?
One of the things I love about cosplay is how it taught me so many things about myself. For example, cosplay was the reason I learned how to work with power tools and learned to sew. I also never knew I would have the confidence to wear a costume like Rikku's Thief dressphere in public. Cosplay has helped me grow as a person and I LOVE that I have a hobby that does that.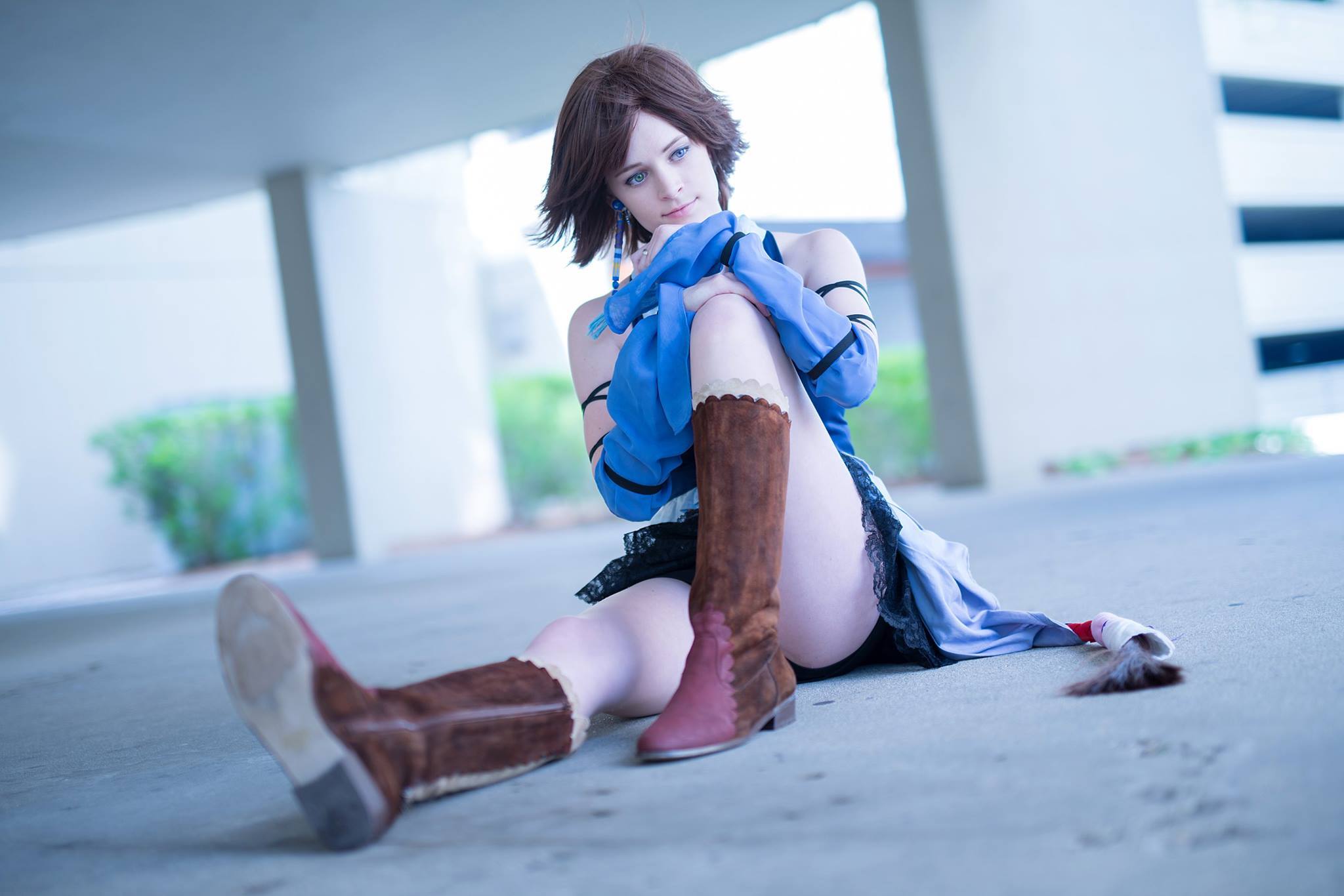 Tell us two things that annoy you about cosplay?
Making bias tape is my worst nightmare and choosing characters I love to cosplay that have crazy hair and knowing the wig is going to be awful to make AND wear.
If you could pick your top three cosplayers, who would they be and why?
This is a hard question because there are SO many cosplayers that inspire me to do so many things. Mango Sirene is definitely one of them because of her attitude towards the hobby and how she can completely throw her soul into making a costume, but also knows that making another pleated skirt isn't worth it and buying costumes is just as great. Jessica Nigri is another cosplayer that really inspires me in numerous ways. I absolutely love how she can crank out some amazing armored costumes that blow my mind and I love her attitude and how she stays true to herself. And the last of my very top three would probably be Elffi Cosplay because he makes some awesome stuff and seems like a super genuinely nice guy.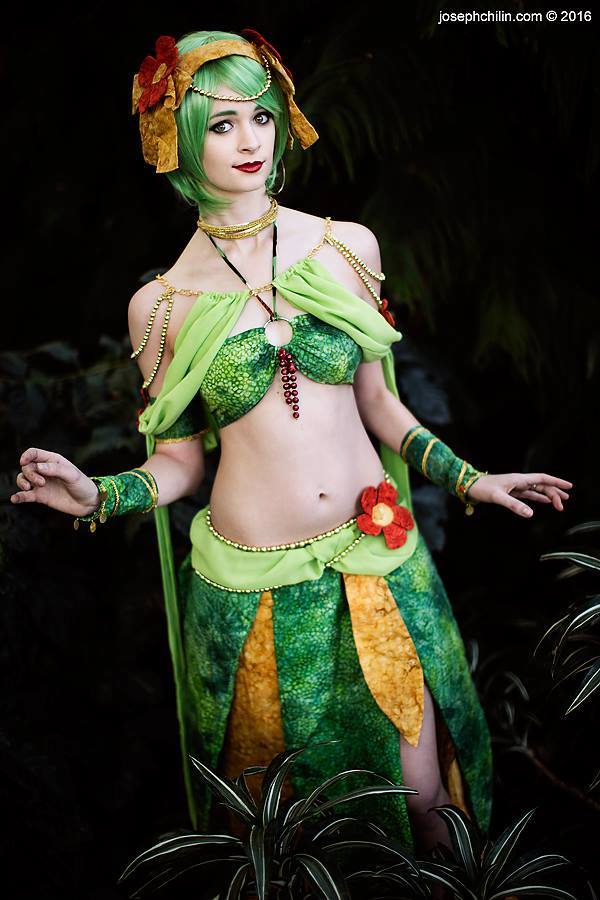 Photo: Kings Cosplay
What's been your hardest cosplay so far?
My hardest cosplay so far was definitely Demon Vi because I had no clue what I was doing, I made the costume in a dorm room, and once I was done I had to fit the entire thing into a suitcase. That costume was so many new things I had never tried, but I loved the challenge!
Who do you hope to cosplay in 2017 and beyond?
I hope to cosplay something from Skyrim since I have been really into that game recently and I also want to cosplay princess Anastasia!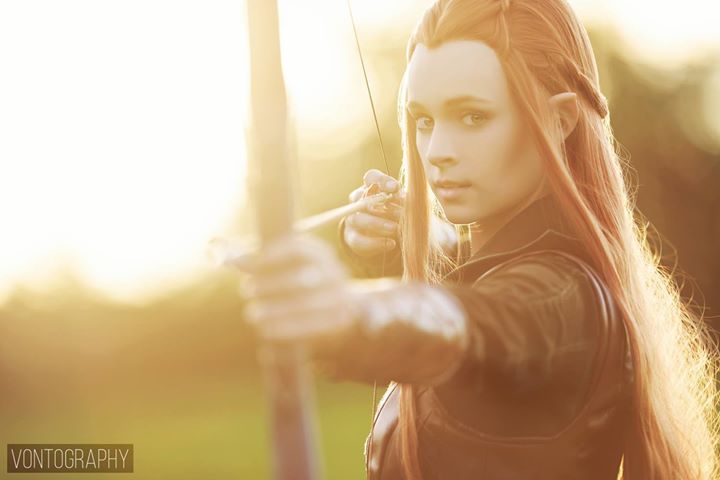 Photo: Vontrography
If you had unlimited money and time, which character would you create and why?
Definitely Rikku's ultimate dressphere, Machina Maw, with the giant mechanical chicken and everything :D
What's the coolest thing you own?
A real cool coo-coo clock that is about 80 years old and still works great!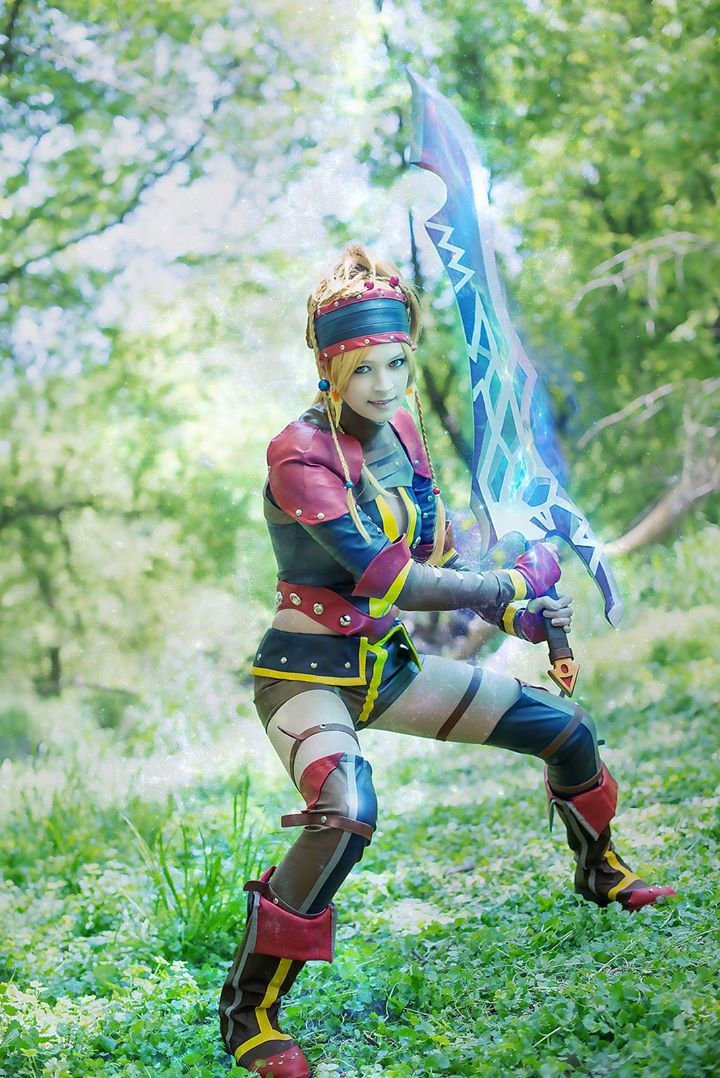 Photo: Kings Cosplay
Geekiest?
All of my prop weapon that I display all over my room for sure
Who are some other cosplayers that you look up to?
Other than those three I look up to Oki-Cospi, Malindachan, Alyson Tabbitha, Nighteyes Cosplay, Moderately Okay Cosplay, Kamui Cosplay, Junkers Cosplay, and so many more that it's ridiculous.

Photo: Vontography
Tell us about your awesome Diablo III cosplay and what made you choose a monk?
Diablo III is one of my favorite games and the first character I played was the monk so I figured I would cosplay the monk at my very first Blizzcon and asked Oki-Cospi if she could commission the costume for me! I made the armor in a rush, but it all turned out great! Even though everyone seems to confuse the costume for Zenyatta from Overwatch, I still love to wear it and have a good time.
What about your Demon Vi cosplay?
My Demon Vi cosplay was a hot mess to make. I made the decision to make it knowing that I had never made half of the things that the costume had and just went for it. I made most of the costume in a small dorm room and tried my best to keep the hot glue off of the floor and was spray painting outside at 2am while it was snowing to get those enormous gauntlets done for Katsucon, my mom helped me figure out the jacket, and Oki-Cospi did all of the bodypaint because I had no clue what I was doing, but in the end the team effort payed off and I did finish it for the con and had an awesome time wearing it!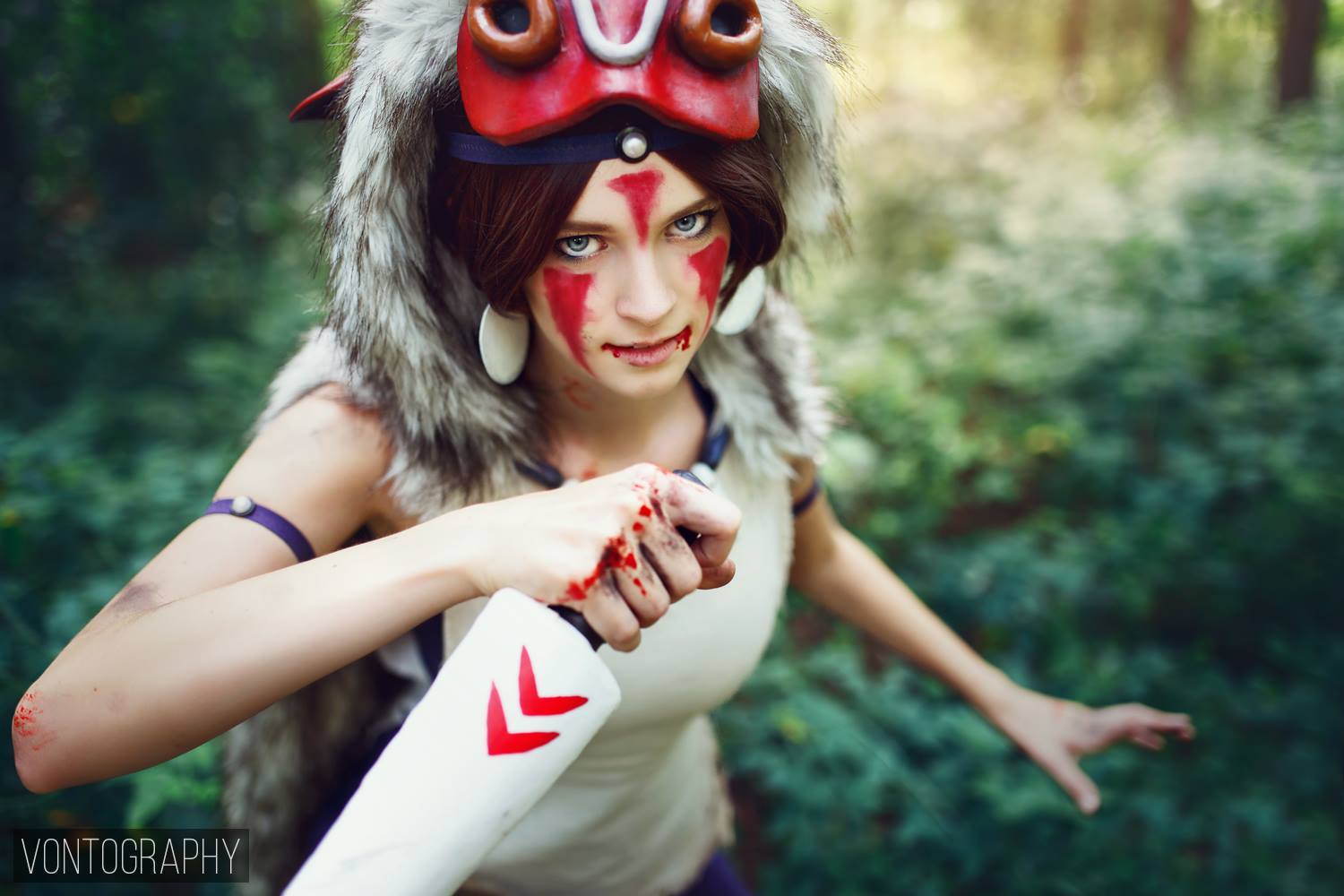 Photo: Vontrography
Lastly, if you could have one super power what would it be and why?
I would want the power to move things with my mind so then I could turn off the lights without having to get up from bed :D
Check out Pyrofly on her Facebook page at https://www.facebook.com/raion.cosplay0814/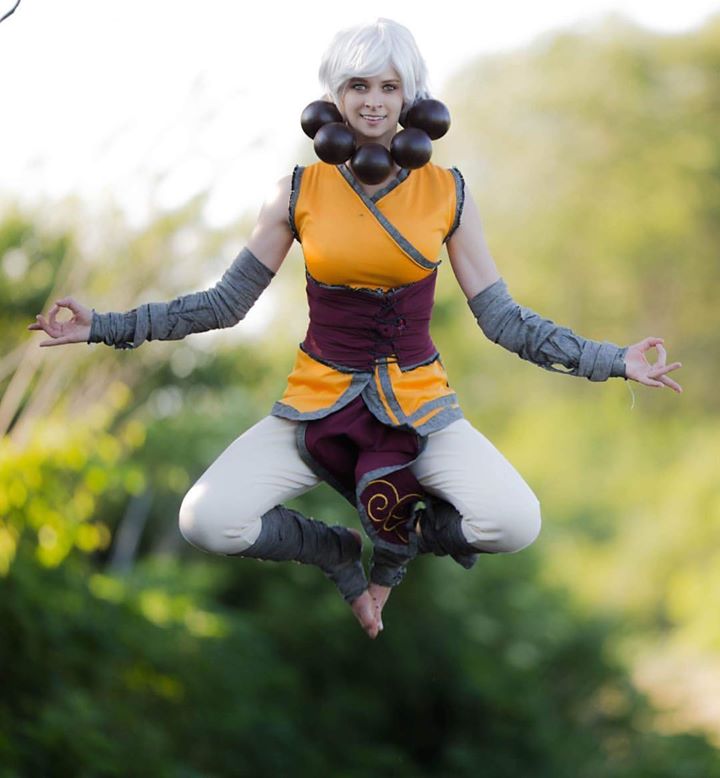 Photo: Tycho Cosplay