Drama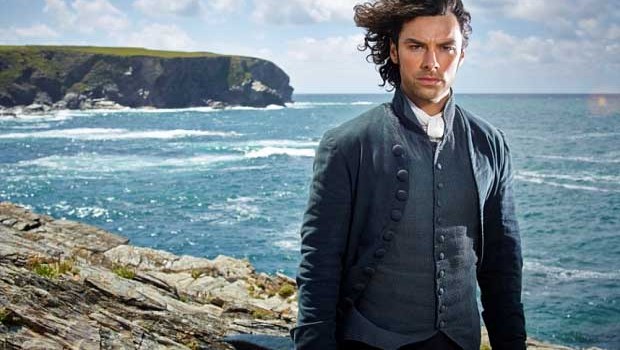 Published on September 10th, 2015 | by Natalie Salvo
Poldark DVD Review
Summary: 'Poldark' is a TV series that will be loved by fans of Heathcliff and Mr. Darcy.
'Poldark' is a TV series that will be loved by fans of Heathcliff and Mr. Darcy. It's a sumptuous, period drama based on the novels by Winston Graham and is set in Cornwall in the 18th century. This is the second time it has been adapted for television (the first was in 1975) and it is a relevant, moody and complex melodrama.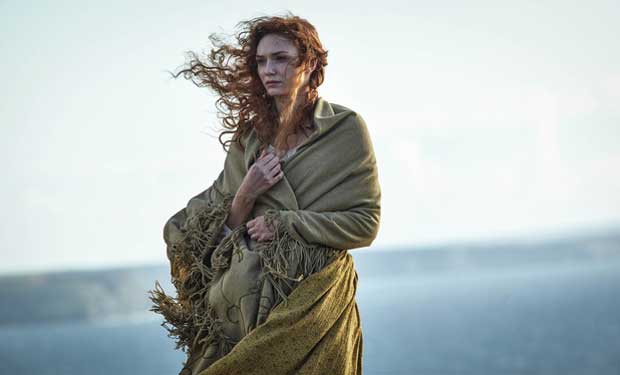 The series is divided into eight parts and focuses mainly on the first two books that were penned by Winston Graham (there is a second series in development for the other novels). In the first episode we meet Ross Poldark (the gorgeous and well-cast, Aidan Turner) who has just returned home after fighting in the American War of Independence. But there have been some big changes in Cornwall as well as America.
Poldark had been injured in battle and now has a scar down the side of his face. He had been presumed dead so his family are shocked to see that he is in fact, alive. The love of his life, the elegant Elizabeth (played by the graceful, Heida Reed) has recently agreed to marry Poldark's pathetic cousin Francis (Kyle Soller). Poldark is also left reeling from the death of his father and an inheritance that is in a state of disarray.
Graham has done an excellent job of creating some very complex and detailed characters as well as throwing in lots of different plot twists and turns. Some of these events are not the most surprising or unique but the story overall is very energetic and engrossing. This is really a testament to how great and classic a character Messer Poldark actually is.
Ross Poldark is a man of wealth and has a good family name. But instead he enjoys the company of the common people. He has strong values and is loyal and opinionated which make him a good man overall and a saviour to some. His godliness is best shown in his actions towards an unkempt urchin named Demelza (Eleanor Tomlinson) who will eventually become his wife. Tomlinson does an outstanding job in getting at the heart of her character's transformation, from humble and filthy beginnings to blossoming into Poldark's sparring partner and an almost accepted member of society.
The special features are disappointing with some simple shorts containing interviews with the actors and some behind-the-scenes footage being offered. These don't do justice to the great, old-fashioned tale that the series is. The video is quite beautiful as the locations chosen from around Cornwall are exquisite, although at times these are a little washed out.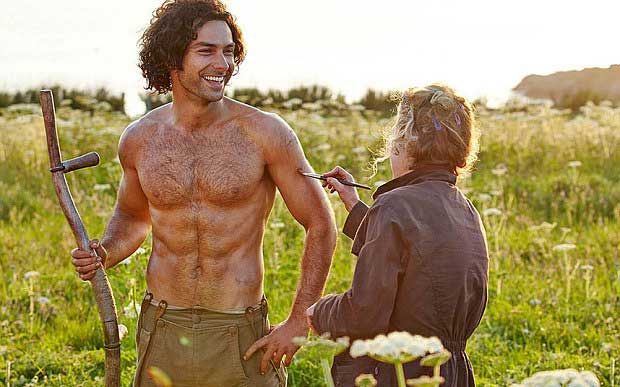 'Poldark' is a lush and captivating drama that will engross you. It's a stirring story about betrayal, rivalry, tragedy, heroes and villains. In all, this is a complex and dark tale about an upstanding gentleman who would make a good role model thanks to his fair treatment of those most in need. This elegant and broody tale will leave viewers wanting more as they swoon over the windswept locations and the devastatingly handsome leading man.
DVD Details
Actors – Aidan Turner/Eleanor Tomlinson/Heida Reed/Kyle Soller/Jack Farthing
Film Genre – TV Drama
Label – Roadshow
Audio – English (Dobly Digital 2.0)
Running Time – 464
Aspect Ratio – 1.78:1
Region Coding – 4
TV Standard – PAL
Rating – M
Primary Format – Movies/TV – DVD