Drama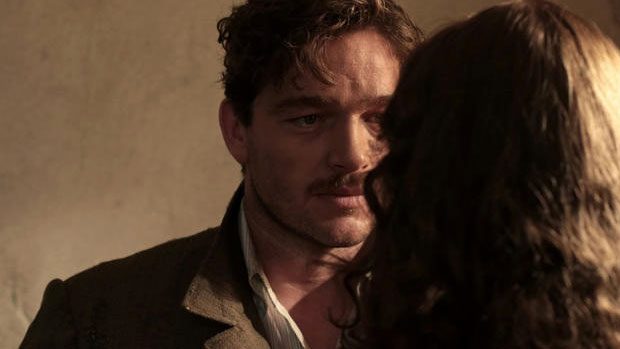 Published on May 7th, 2016 | by Natalie Salvo
Phoenix DVD Review
Summary: "Phoenix" is not a perfect film but it is a raw, nuanced and original look at life immediately after World War II. It forces the viewer to ask some confronting questions and it will ultimately keep audiences on their toes.
There's more to the film, "Phoenix" than meets the eye. The story is an adaptation of the novel, "Return from the Ashes" and is set in Berlin after the Second World War. It's is also a dark and disturbing tale about one Jewish woman's journey home to Germany after she survived horrific injuries at Auschwitz.
The film is directed by Christian Petzold who adapted the story along with Harun Farocki. "Phoenix" is actually another collaboration between Petzold and lead actress, Nina Hoss (the pair worked together on "Barbara" and several other films). The latter is absolute captivating as Nelly Lenz, a singer who survived the Concentration Camps with disfiguring injuries. She has returned home a shell of a woman, mentally broken by the experience and bearing the physical scars of a gunshot wound to the face. Fortunately Lenz can have plastic surgery and while this can restore her looks, she will never look like she previously did (this premise does require a large suspension of disbelief).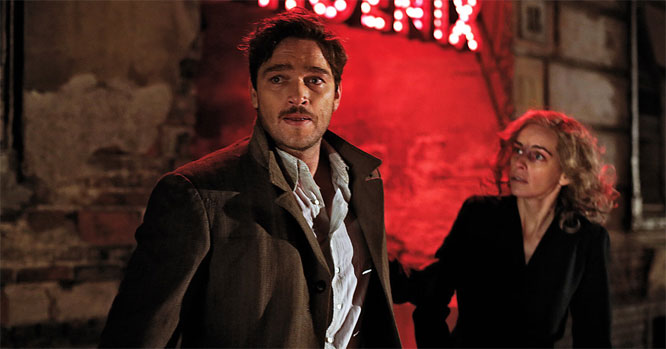 Lenz is initially taken in by her friend Lene Winter (Nina Kunzendorf). Winter is well-meaning but she is also finding it difficult to live in Germany after everything that happened during the war. She tries to convince her friend to move to Palestine. But Nelly has other ideas, she's still hopelessly devoted to her husband Johnny (Ronald Zehrfeld) and she hopes to find him. The questions is, "Will Johnny be able to recognise Nelly?"
This film is a slow-burning one that is highly-charged and emotional, especially in the final scenes. It has a recurring jazz theme of Kurt Weill and Ogden Nash's atmospheric song, "Speak Low". It confronts the audience and forces them to ask some difficult questions about love, identity and betrayal. And while things can seem a tad implausible at times, the film does manage to hold its own thanks to some important performances (especially in the case of Hoss who manages to convey so much suffering and emotion in a simple, pained look or expression).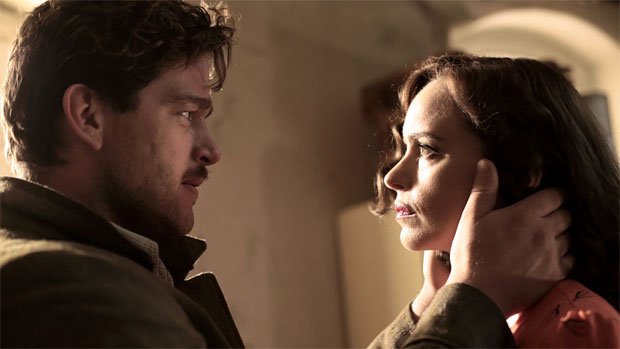 "Phoenix" is a raw and subtle film that has some things in common with Alfred Hitchcock's "Vertigo". The ending is a little unsatisfying after such a tense and dramatic build-up but it is still a rich, detailed and original look at life immediately after World War II. In all, this is a nuanced film where knowledge is power and people may not be what they initially seem, which means it is set to keep the viewer on their toes.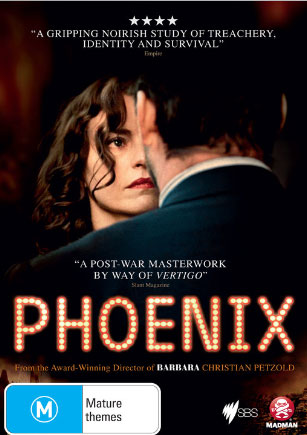 DVD Details
Director – Christian Petzold
Actors – Nina Hoss, Nina Kunzendorf, Ronald Zehrfeld
Film Genre – World Cinema
Label – Madman Entertainment
Audio – German (Dolby Digital 5.1)
Subtitles – English
Running Time – 94
Region Coding – 4
TV Standard – PAL
Rating – M
Year of Release – 2014
Primary Format – Movies/TV – DVD