Editor's Choice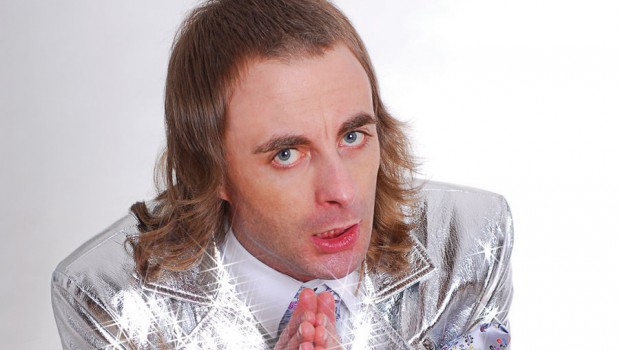 Published on March 28th, 2014 | by admin
Paul Foot Words Review (The 2014 Melbourne International Comedy Festival)
Summary: Mr. Foot... you are the epitome of comedy and if you only see one show at the 2014 Melbourne Comedy Festival than this is definitely the show to see.
Paul Foot Words
Event: 2014 Melbourne International Comedy Festival
URL: http://www.comedyfestival.com.au/2014/season/shows/words-paul-foot
Dates: 27 Mar – 20 Apr 2014
Venue: The Hi-Fi
Prices: $26.50 – $35.50
The enigmatic and weirdly entertaining Paul Foot returns to Melbourne Australia for his fourth time as he unleashes one of the funniest shows for the 2014 Melbourne International Comedy FestivalWords. Armed with his leather jacket, a suitcase and his Magnus magical brain, Paul will make you laugh non-stop about things that make sense and things that don't make sense but make sense when you think about it.  Yes, your brain will hurt and you will be injected with side splitting laughter as he unleashes his thoughts to the audience.
More importantly, his humour flows flawlessly into the audience like the mad Pied Piper of Buckinghamshire that will have you mesmerised.
Aptly titled Words, Paul also sets up the perfect Neighbourhood Watch Garden Party that includes the annoying women that won't shut-up to accidentally or intentionally walking into conversations that revolve around racism and homophobia. Throw in the strange mannerisms of Paul and it's like you are involved in some strange surreal world that would not look out of place in an early Beatles film clip. He also suggests that those intoxicated men who beat other men up are in actual fact closet homosexuals and deep down in their subconsciousness their beatings really translates to sexual relations. It's classic Paul!
However his best revelation for the night is where do homosexuals come from? The answer of course is heterosexual couples that if you mentioned to homophobes, it will leave them in some shocked comatose state as their brains try to figure out the answer. Paul also picks a lucky "volunteer" to be involved in a science experiment of where gay babies come from that is too funny for words.
Of course, his entire show is not just about taking the piss out of homophobes or racists but he is so eloquent in his words that you cannot help but laugh, especially when he unleashes the Magnus which runs for approximately (heh) 4 1/2 minutes of Paul spouting nonsensical words to the audience that had us in hysterics.
Paul also has a very bizarre yet highly amusing "thoughts" book or should we say "disturbances" in his briefcase and whenever something crazy comes into his mind, he writes it down and then draws a picture to accompany it…. my God, this man is the funniest person on the planet and I'm still beaming ear to ear just thinking about his wonderful show entitled Words. Even though some of it didn't make sense, it scarily all falls into place!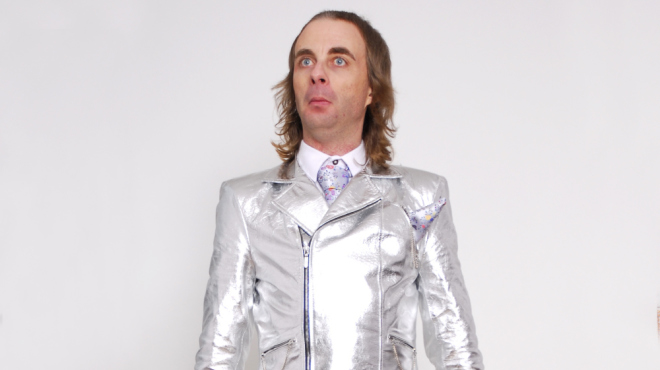 Final Thoughts?
Mr. Foot… you are the epitome of comedy and if you only see one show at the 2014 Melbourne International Comedy Festival than this is definitely the show to see.
Highly highly recommended!
To see Paul Foot, please visit http://www.comedyfestival.com.au/2014/season/shows/words-paul-foot and also check out our interview with him at https://www.impulsegamer.com/paul-foot-interview-melbourne-comedy-festival-2014/