IMAX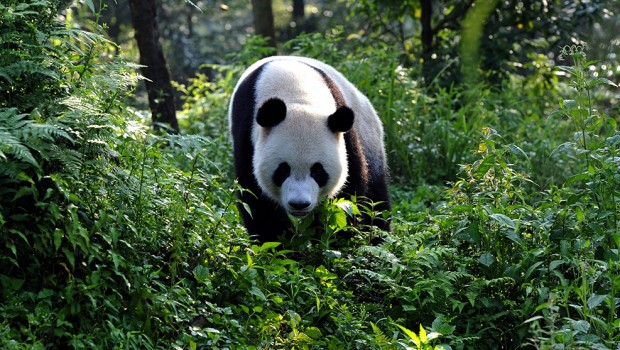 Published on May 21st, 2015 | by admin
Pandas 3D – The Journey Home opens on 18 June
Visit IMAX Melbourne these school holidays to view the groundbreaking natural-history film Pandas 3D: The Journey Home. 
The giant panda is one of the rarest species on our planet.  Shy, elusive and gentle creatures, they once ranged in great numbers between Beijing and the Himalayas.  But now, after centuries of human expansion and destruction of their habitat, the giant pandas are on the brink of extinction, with fewer than 1,600 remaining.  
Filmmakers were granted unprecedented access capturing for the first time in 3D the highly endangered giant pandas living in the Wolong Panda Centre in The People's Republic of China.
Narrated by actress Joely Richardson, the 40-minute film invites audiences to witness the birth, nursery care and teaching of panda cubs.
Directed by Nicolas Brown (Human Planet) and produced by Caroline Hawkins (Meerkats 3D), Pandas 3D: The Journey Home follows the pandas at a significant milestone in their history.
A first for a western film crew, Oxford Scientific Films was granted permission to film the rare release of a panda bred in captivity. The film crew followed a group of wild pandas in their mountain habitat and captured footage of new-borns, young pandas playing, and methods of encouraging pandas to mate.
With this iconic creature excruciatingly close to extinction, pandas are as much fun as they are cute, and love getting the best of their keepers. Experience too the dedication of the scientists who work tirelessly on behalf of this amazing animal.
Richard Morrison, General Manager of IMAX Melbourne, said: "Pandas 3D will show audiences the strides that have been made toward saving the panda in the wild, but much work has yet to be done. This is an important story, and we are proud to be bringing it to the giant screen. Filled with heartbreak, hope and lots of humor, Pandas 3D will make the world fall in love anew with the iconic, beloved, charismatic panda".
Pandas 3D: The Journey Home will be released at IMAX on Thursday 18 June 2015.
Trailer link: http://movies.nationalgeographic.com/movies/pandas/ 
IMAX Melbourne– Movies Made Real
Melbourne Museum Precinct, Rathdowne Street – Carlton Gardens, Carlton South, VIC, 3053
Phone: 03 9663 5454
Email: info@imaxmelbourne.com.au
Website: www.imaxmelbourne.com.au
Facebook: www.facebook.com/imaxmelbourne
Twitter: https://twitter.com/imaxmelbourne/