IMAX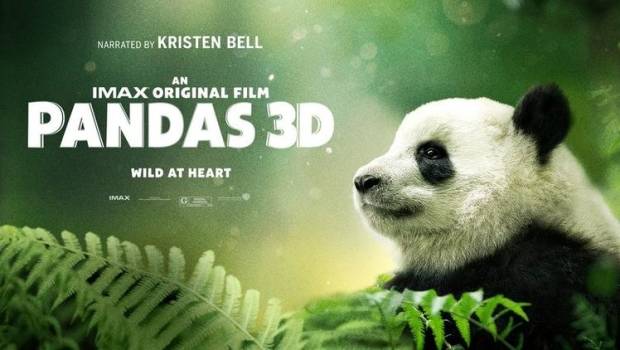 Published on July 29th, 2018 | by Andrew Bistak
Pandas 3D IMAX Melbourne Review
Summary: Pandas 3D at IMAX Melbourne is one of the must see documentaries of the year!
Narrated by Kristen Bell and from the filmmakers behind Born to be Wild and Island of Lemurs: Madagascar (David Douglas and Drew Fellman) comes a moving documentary about the conservation efforts to save the giant pandas of China.
Beautifully shot and presented in IMAX 3D, Pandas 3D is a story across two continents as it follows Chinese researcher Rong Hou who takes an interest into the work of American Ben Kilham who has successfully released over 100 black bears born in captivity into the wild.
Also joining them is Dr Jake Owens, an American scientist (our interview can be found at https://www.impulsegamer.com/dr-jake-owens-interview-imax-pandas-3d) that with the Chinese researchers formed a bond with Qian Qian (Chen Chen), a panda born in captivity who is eventually released in the wild.
So while we follow these conservation techniques, Kristen Bell successfully draws you into the wonder and the plight of these giant pandas which includes some spectacular footage of baby pandas sucking on a bottle to Qian Qian's release which almost ends in disaster.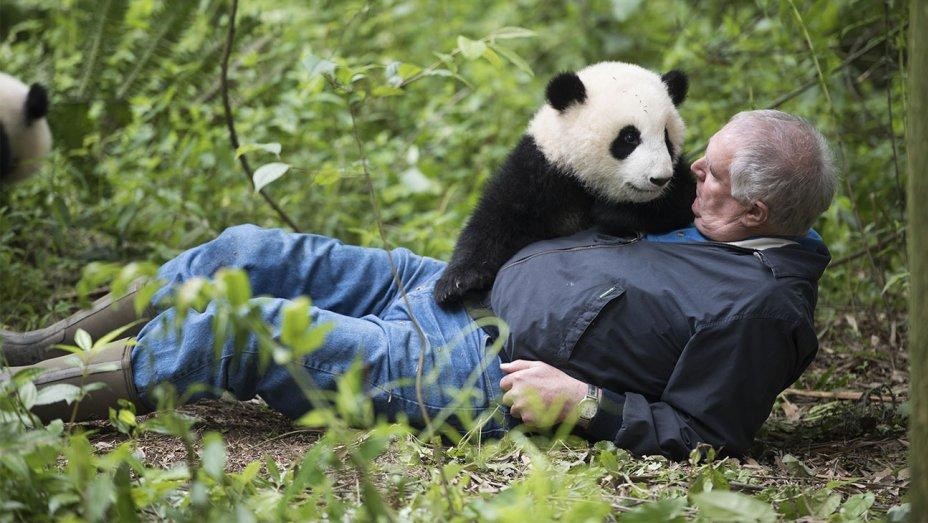 Unfortunately for Qian Qian she is attacked in the forest near the Chengdu Panda Base and her tracking beacon has not detected any movement for days. Compounding the situation is that Jake Owens has briefly returned to America and when he does return to China, he and some of the Chinese researchers manage to nurture her back to health.
Apart from this dire moment in the documentary, we also learn some interesting elements about pandas like they use their sense of smell to explore and that Jui Jitsui is quite similar to how these teddy bear like creatures play by using their body weight and a result, the researchers learn this form of martial arts. It's quite fascinating to say the least!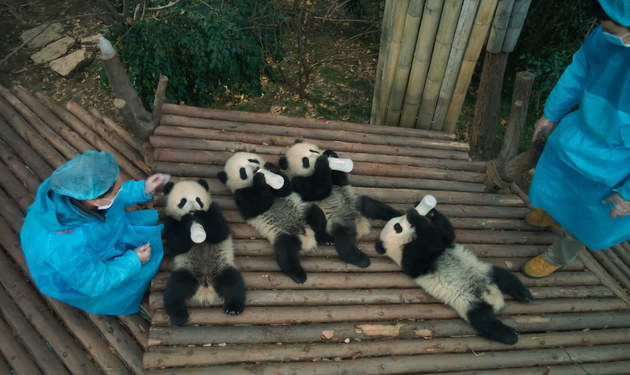 Final Thoughts?
Pandas 3D is an insightful and moving documentary which is a must see IMAX presentation that not only contains a powerful message but also a story about what the Chinese are trying to achieve as we follow the beautiful panda called Qian Qian. Also, a special mention should be made about the 3D which looks spectacular at IMAX Melbourne as you could almost reach out and touch these pandas.
Recommended!
For more information, please visit https://imaxmelbourne.com.au/movie/pandas_3d1