Crime & Thriller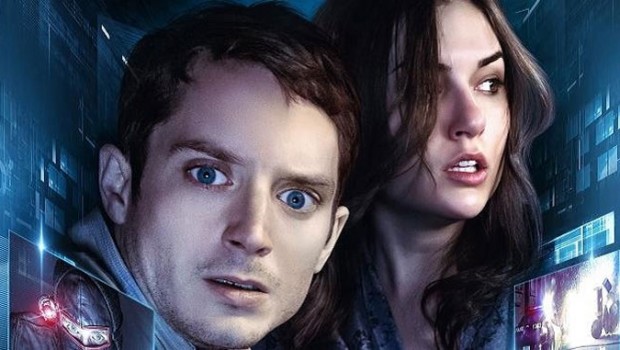 Published on April 22nd, 2015 | by admin
Open Windows DVD Review
Summary: Open Windows is definitely a modern instalment of the film Rear Window
Open Windows
Director – Nacho Vigalondo
Actors – Elijah Wood/Sasha Grey
Film Genre – Thriller
Label – Vendetta Films
Audio – English (Dolby Digital 5.1 )
Running Time – 100
Aspect Ratio – 1.78:1
Region Coding – 4
TV Standard – PAL
Rating – M
Year of Release – 2014
Primary Format – Movies/TV – DVD
Reviewer – Peter Bourke
This thriller directed by Nacho Vigalondo (Time Crimes) stars Elijah Wood and former adult star Sasha Grey in a story that merges the classic Alfred Hitchcock tale of Rear Window with that of modern technology, social media and the obsession of celebrities. The story of Open Windows which is a play on the "windows" system of operating systems revolves around Nick Chambers (Wood) who has won a contest to go out on a date with his favourite movie star Jill Goddard (Grey). Needles to say Nick's obsession with Jill is quite unhealthy but within the first few minutes of the story, we learn what kind of character he actually is.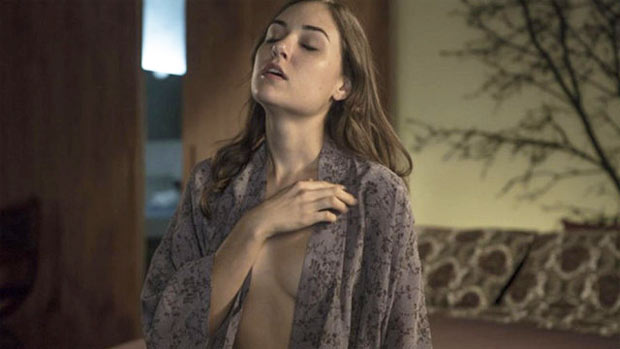 Before his dream date can commence, things go horrible wrong and Nick starts to receive strange voice messages via his computer from a person known as "Chord" that is played by Neil Maskell. With a similar premise like SAW, Chord basically plays a deadly game with both Jill and Nick as he is given an intimate view into the life of this movie star that not only comprimises her privacy but does lead to some overtly uncomfortable scenes. There is also an interesting twist thrown into the story that we won't spoil here because it definitely adds another layer of complexity to the story.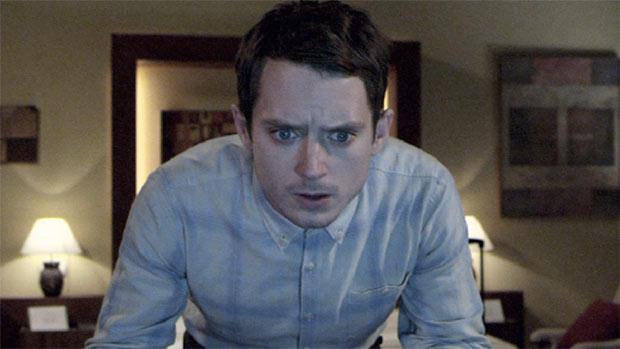 With that said Director Vigalondo heavily relies on webcams and other portable filming technologies to portray the story which does create this interesting premise. In terms of acting, both actors express their characters quite well with Wood playing the nerdy internet guy with his celebrity obsessions perfectly to Grey playing the actress whose privacy has been violated and then becomes a physical violation. Grey is also unfortunately stereotyped in her damsel in distress, especially the overtly sexualised overtones of the film which does connect to her previous work as an adult film star.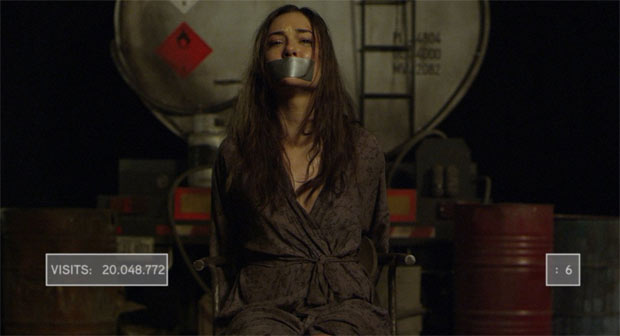 Final Thoughts?
In conclusion, director Nacho Vigalondo does take an interesting snapshot on the new online world that modern society. Unfortunately the film is a string of topics and themes that at times seems quite disjointed but thankfully is well acted by Elijah Wood and Sasha Grey. Nonetheless it's definitely a modern instalment of the film Rear Window that actually works.