PS5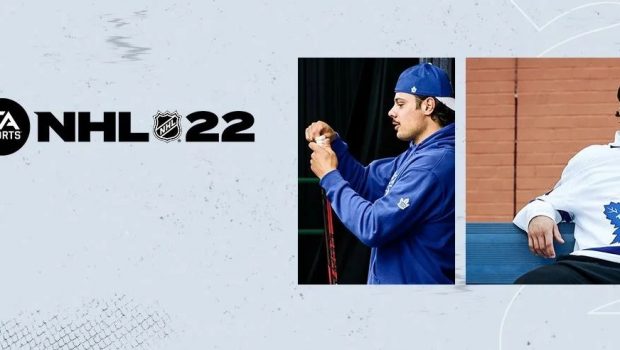 Published on October 23rd, 2021 | by Paul Stuart
NHL 22 PS5 Review
Summary: The first truly next-gen sport title, the completely overhauled NHL 22 is a near-perfect marriage with the PS5.
4.5
He Shoots...and Scores!
About two months ago, I posited we're yet to see a proper next-gen sport title. Since then, we got a little closer in NBA 2K22, inched even more forward with FIFA 22. And lo and behold…the first truly great sport title for the PS5 appears in the unlikeliest of places: on ice.
Confession: there is no sport game genre I've invested more time in than the NHL series. Offline single player and franchise modes, building a Pro career, online leagues… and for thousands of hours. Heck, I grew up assembling franchises in NHL league text simulators. I mention this obsession as someone quite critical of hockey games, likely over nit-picky. So when I tell you NHL 22 is a masterpiece, please know I do so with oodles of perspective.
Other than carry-over modes, NHL 22 is a completely different and better playing game than any of the NHL games preceding it. Yes, you read that correctly. It maximizes PS5 functionality in making this leap, the result a wonderfully playable title that corrects so many foibles of years prior.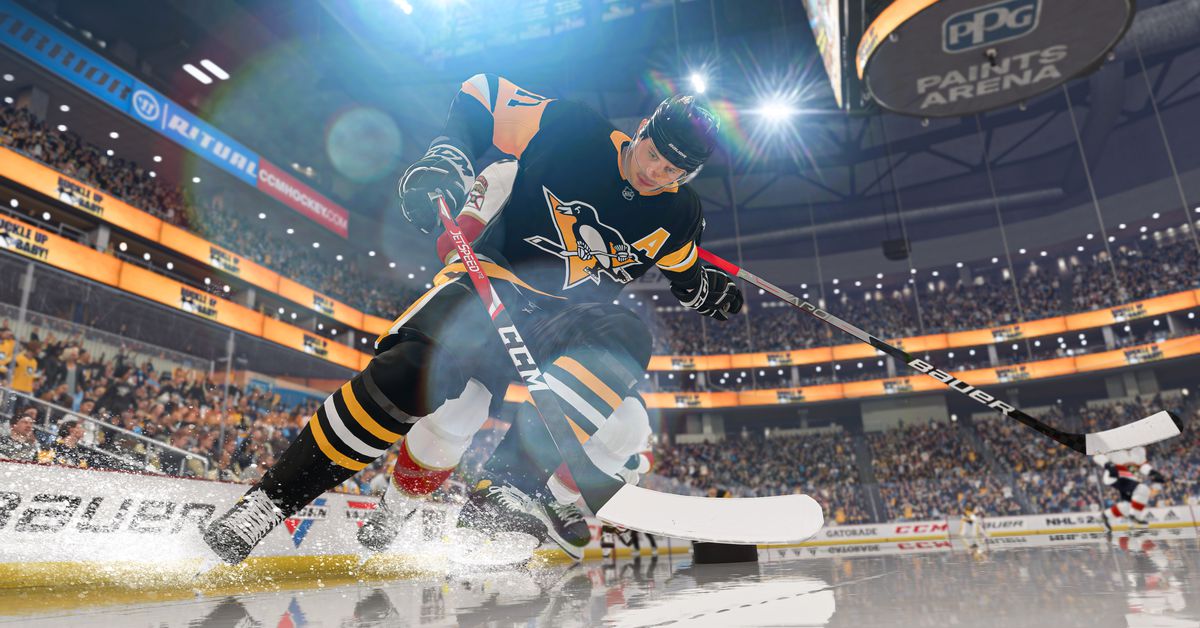 Importantly and for once: NHL 22 plays as if you're actually on ice. Fantastic integration with PS5's DualSense controllers means literally feeling every skating stride, hit, pass and shot. Another genius decision was to channel all audio other than play-by-play through said controller, most notably player chatter advising how and where to position against opponent movements. Not only is this nuance immersive, it's surprisingly accurate based on actual NHL gameplay strategy.
Similarly, said skating, shots, stick chops and drops, board hits, goal horns and music all come through the DualSense speaker and crystal clear. For online and arcade modes, this same speaker pumps through catchphrases for big hits and plays. Simultaneously, the DualSense can be used for party chat or quickly muted. On the latter, yet another year of teammates who don't step endless coughing into party chat speakers. Guys, get a damn lozenge.
Visually, similar steps up. Players models – now powered by Frostbite – are significantly improved. Everything looks and feels cleaner. Gone are robotic expressions, replaced by smiles, frowns, screams and sister reactions. Jerseys also move more realistically. Last, little things like players circling and communicating prior to face-offs, post-goal celebrations, bench interactions are all here.
Gameplay…is NHL 22's crowning achievement. A complete overhaul to the NHL engine removed the cheese stick spamming, stupid dekes to oblivion, horrifically loose puck possession, idiotic zone defensive play by AI centers, inaccurate board hit physics, unrealistic puck bounces, and terrible off-the-puck AI movements on offense. In tandem, goalies now respond better to shot angles, give up more rebounds, and move more naturally. Counter to FIFA 22, nothing significantly slowed down to make this happen. Thus and coupled with DualSense integration, skating looks and feels like actual skating, and passing and shooting not on button press islands. Hitting is finally not Mack truck or bust. It's hard to properly describe just how well NHL 22 plays in contrast to years prior. As many a cheesy pop song declared: you can never go back.
NHL 22 ambient presentation is solid as well. Terrific use of augmented reality overlays maintains immersion during stoppages and on faceoffs. Ditto for implementation of Madden-like X-Factors, specialized skillsets that enable appropriate player boosts on actual skills or builds. These X-Factors are referenced with overhead icons, also commentators who discuss in stoppages how such boosts impact play. I especially enjoyed X-Factor discussions during online contests, both for shout-outs plus noting inherent strengths of teammates. Final points of visual strength are how arenas now look and feel a bit cozier, lighting much more realistic, and ice lines dynamically appear. Again, immersion reigns supreme.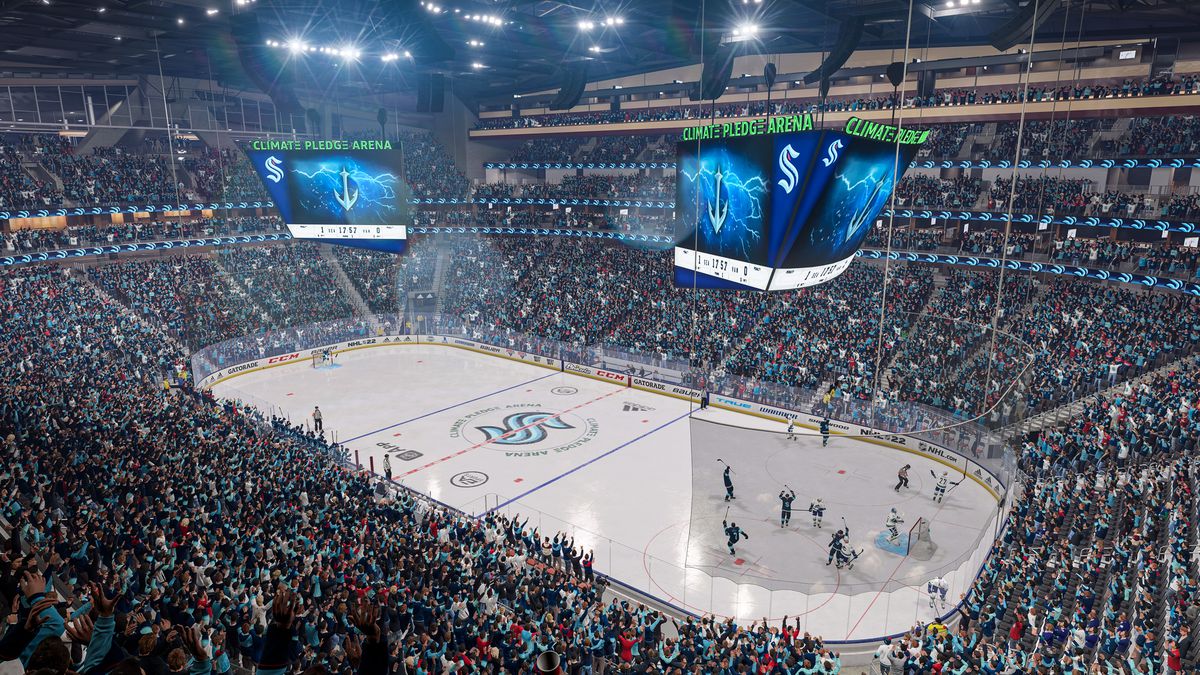 Not to be overlooked, NHL 22 went back to basics with menu design. Everything is thankfully a lot easier to navigate and find. The poorly implemented pinned modes user interface died a much-appreciated death. Welcome back, online and offline mode simplicity.
Now on to the criticisms. There is some current glitching with textures and pop-ups in player models, also center-ice displays. Board battles find controlling players steadfastly maintaining possession as up to three opposing players surround him…and awkwardly push him up the ice (while still holding the cup). Still not enough five-hole goals…even with the improved shooting. Questionable player contact physics in front of nets can lead to easy opposing goals [as defenseman fail to clear them out]. Saucer passes don't have enough oomph in them. Goalies struggle in truly squaring up near post, also don't respond well enough to rebounds.
Behind the scenes: rewards don't always appear in Be a Pro/EASHL menus. Practice mode is strangely buried in a sub-menu. Rosters aren't truly up-to-date [in the way 2K22 or Madden's are]. X-Factors don't noticeably impact gameplay.  Servers still struggle in finding matches, prioritizing good connections, and/or dropping players. Menu text to mute players in-game (at stoppages) are blacked out. Players don't separate well after fights (leading to long waits to resume play).
Historically, NHL typically patches and/or updates tuners to address many of these shortcoming types. Sadly, these tend to break other aspects of the game along the way. Here's hoping next-gen NHL doesn't suffer a similar malady. The same can be said about walking away from roster updates short of key season intervals. Stay on it, EA Canada!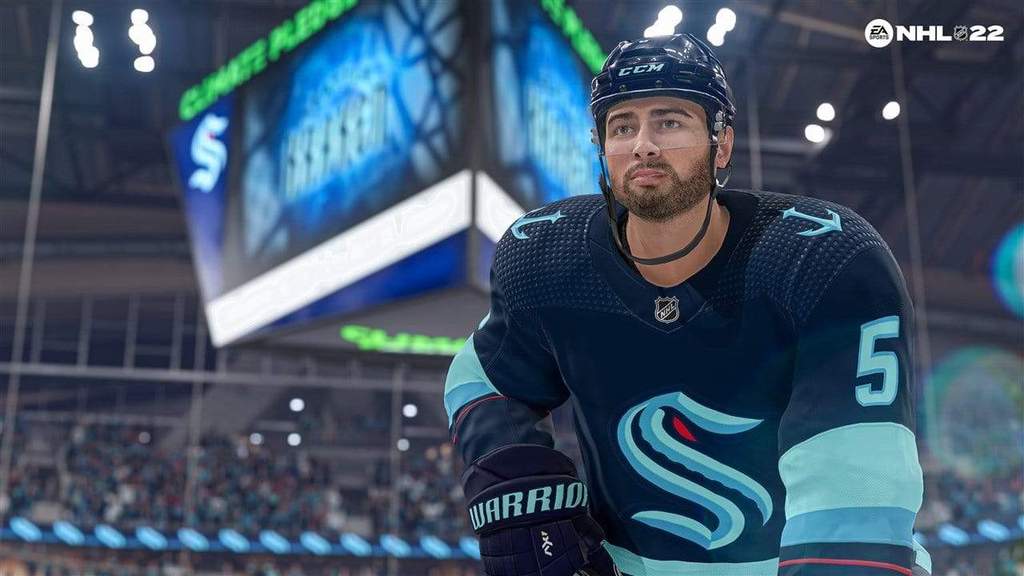 Microtransactions are still heavily relied on to enjoy certain aspects of NHL 22, but online leveling up (to enable better core and X-Factor skill traits) remains thankfully tied to playing the game and well.
A huge and ongoing problem, however, is the blatant racism of player created models. By 'blatant,' I'm referring to names and character representations that would nauseate and therefore alienate minority online players. I have nothing against locker room or potty humor, but this isn't it. Yes, NHL 22 – akin to its predecessors – has a filter to check for obvious offense in names. But it does nothing to community self-police/report the biggest offenders for potential review. This needs to be addressed in some way soonest.
Final Thoughts
We finally have a truly next-gen sport title, and it's amazingly NHL 22. A complete overhaul to everything about the game and series makes for the best hockey title in decades. Even with its faults, this is a must-buy for hockey fans.