Crime & Thriller
Published on January 7th, 2017 | by Chris O'Connor
Nerve DVD Movie Review
Summary: Crowd Sourced Truth or Dare for the streaming age.
I suspect Nerve will go down in movie history much like Hackers has… that is to say a movie that is created based on trending ideas but bending reality to try to appeal to the masses and arguably missing the mark a little.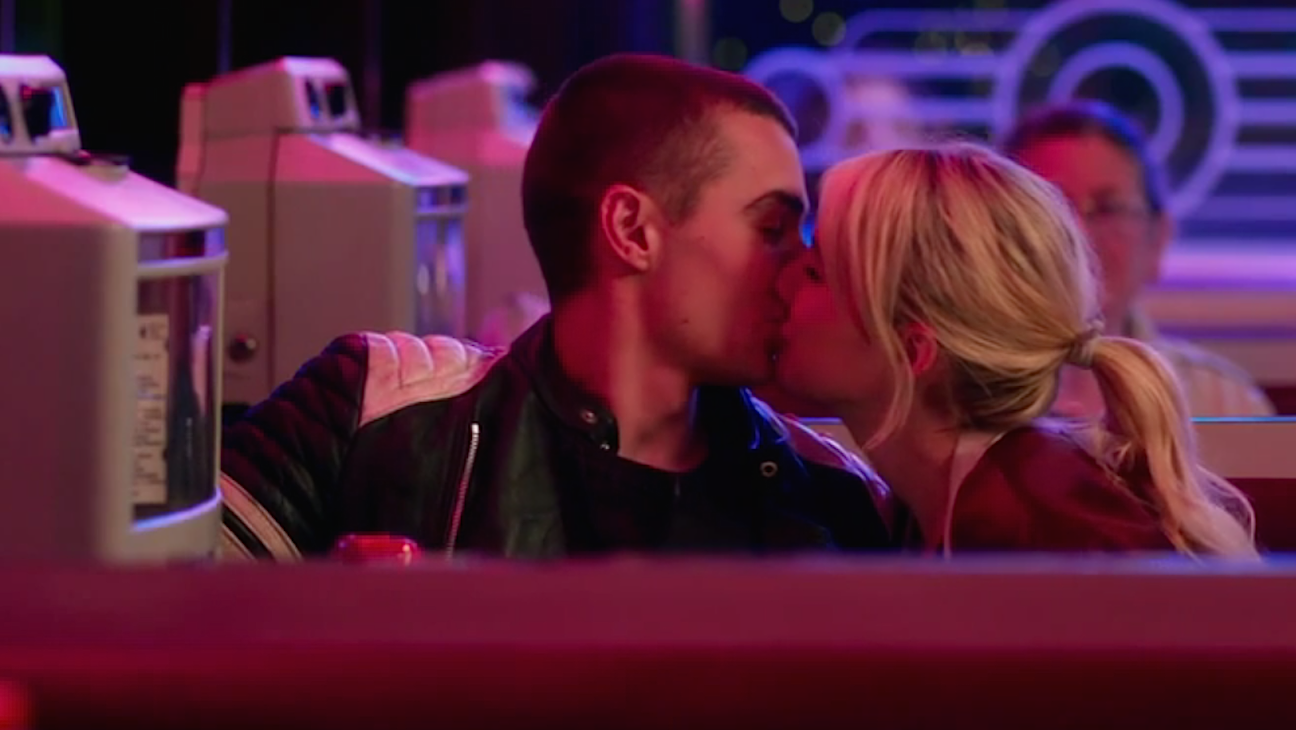 The premise is simple enough, a new "crowd sourced" online game has gone viral, people are either watchers or players. If you are a player then you are given a dare and you are required to film it on your own device to prove you went through with it… if you complete the dare you are awarded money and stay in the game, if you fail or give up you lose. Each player is also vying for viewers… so basically it's YouTube. The story begins with Vee (Emma Roberts) trying to decide where her future lies… then her friend Sydney (Emily Meade) who is heavily invested in the game introduces her to it and basically dares her to be dared.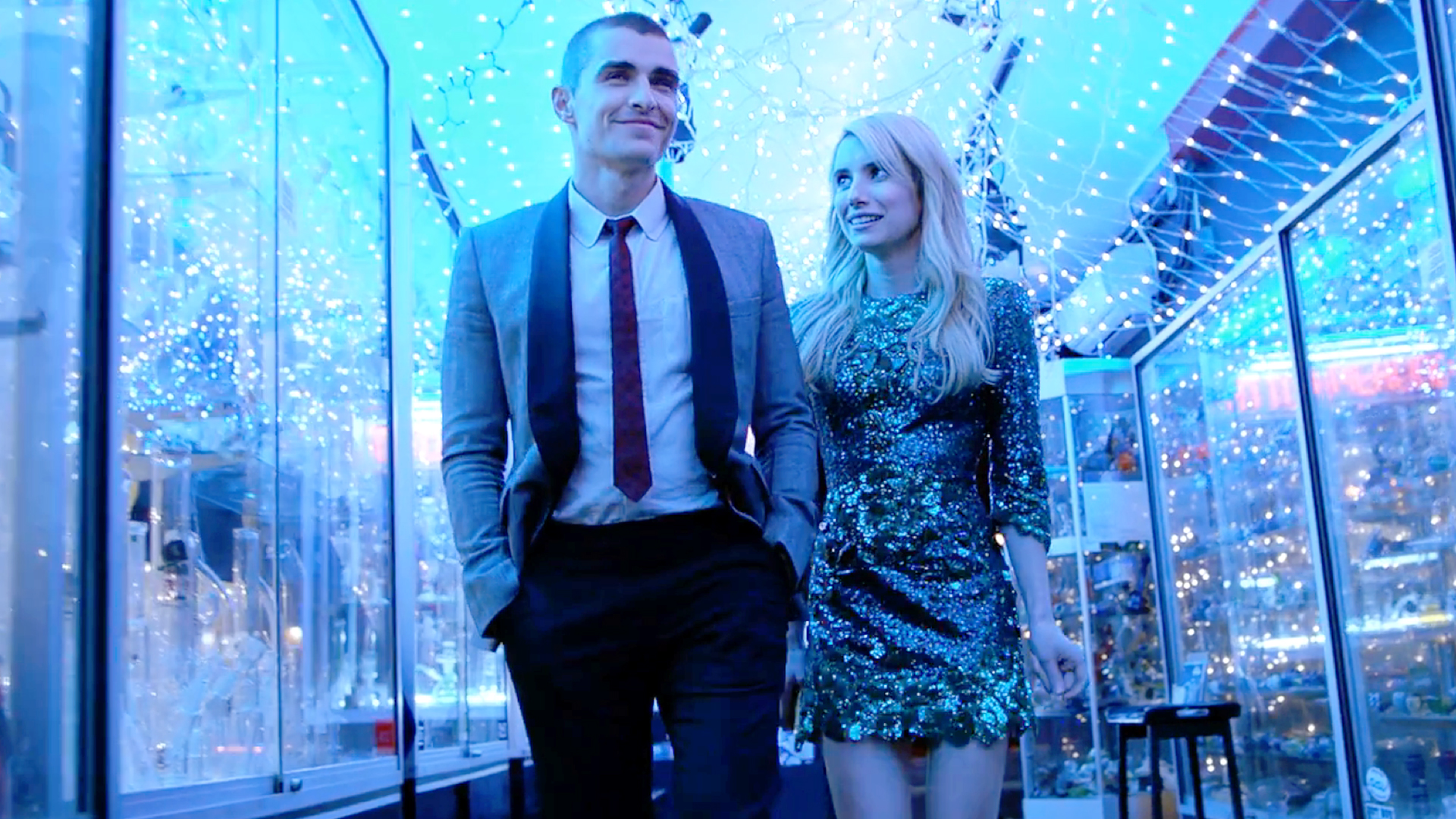 After being dared to kiss a stranger (Ian played by Dave Franco) Vee finds her dares become entwined with his and the two quickly rise through the ranks of players. The chemistry between the two is believable and though the movie plays along predictable lines they are enjoyable to watch. Overall the movie has some interesting concepts but ultimately fails to really make much of it. Part of the problem I think is in how to show the modern world of social media and computer and device usage… but this is where the comparison to Hackers really comes out as well. The first few minutes of the movie is of Vee sitting using her computer… but viewed from inside the screen looking out… it's an interesting idea but it's kind of annoying to watch… combined with the attempt to show the "real" world of streaming and skype calls by introducing digital breakup which really just looks annoying it actually acts as a distraction. With phones that seem to have no battery issues while streaming video for hours from various locations and a Mac that somehow manages to work as a touch screen for Vee to swipe on and the break from reality is complete.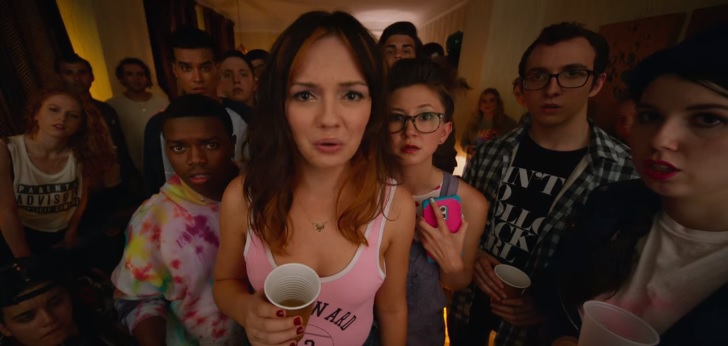 It's tough to make a movie that involves technology because you have those in the know (and for most of what is included in this film the general public has it and uses it daily so it's no mystery) so how do you show it in a compelling way. Nerve shows users by coloured tags that display their user names as they travel through the city… but it's not constant, rather only used for certain shots to remind us of the users. Texts between people float near the user so we can voyeuristically stay in the loop (not a new idea but it does kind of work). As mentioned there are some interesting ideas here and the notion of Peer pressure amplified through social media is a very modern issue. What are we likely to do when a couple of people ask us to do something versus an unknown number. Also the question of what are we likely to agree to and support when we are behind a supposedly anonymous mask?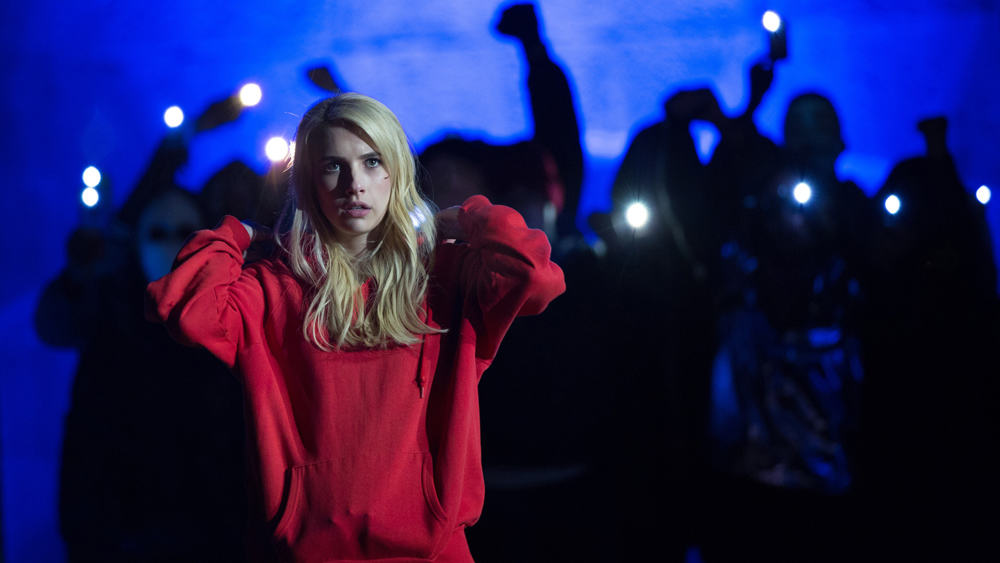 Lofty ideals that ultimately don't get off the ground is a reasonable way to describe this film. The lead actors are good and have some real chemistry on screen. Both doing a great job of not seeming cocky or arrogant and playing really well off each other. But talented actors aren't enough to save a mediocre movie.