Crime & Thriller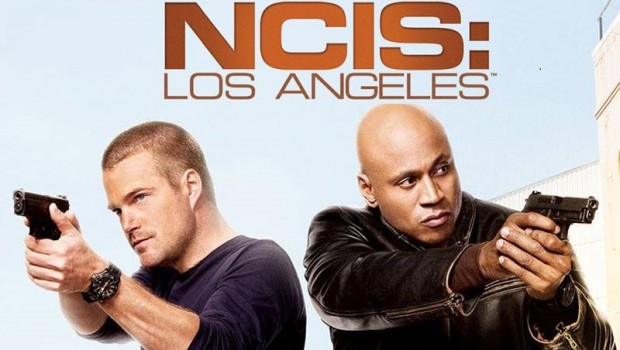 Published on August 27th, 2014 | by Admin
NCIS Los Angeles Season Five DVD Review
Summary: NCIS Los Angeles Season Five successfully ticks all the right boxes for another brilliant season of this excellent drama
NCIS Los Angeles Season Five
Genre: Drama / TV
Distributor: Paramount
Running Time: 987 Minutes
Discs: 6
Rating: MA15+
Reviewer: Peter Bourke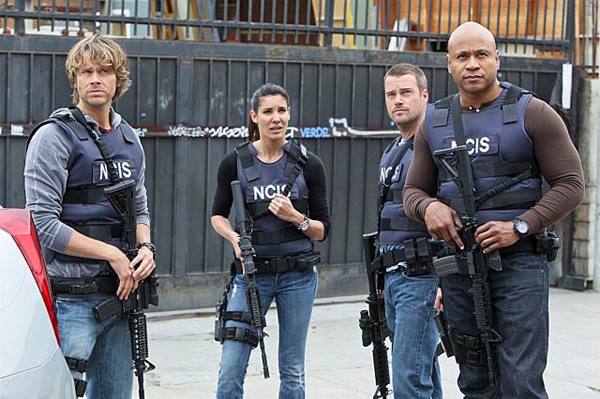 The high octane drama of NCIS Los Angeles returns in another TV blockbuster with season 5 that reunites Special Agent "G" Allen (Chris O'Donnell) and his partner Sam Hanna (LL Cool J) as they embark on a variety of criminal mysteries for the Naval Criminal Investigate Service. Unfortunately for Allen and his partner Hanna, they generally clash due to their different backgrounds and methods of getting the job done which is a highlight of this series. Whereas Allen is more theory based with a shaded history, Hanna uses his skills as a former soldier to find the facts. Also joining this interesting team is Marty Deeks (Eric Christian Olsen), a former LAPD officer and his partner Kensi Blye (Daniela Rush) who plays the straight man… err woman to Deek's clever repartee. There's some great characterisation and dynamics involved here.
In season five of NCIS Los Angeles, we learn more about the history of Agent Allen, especially about his family and whether his father is still alive in a very interesting story about prisoners. Daniela Rush's character Kensi is also explored more and she hunts a dangerous terrorist organisation across the globe that leads the team to Afghanistan and a very deadly situation that changes the dynamics dramatically. This also leads to the dramatic finale of the season that will leave fans of NCIS Los Angeles clamouring for more. I also liked the attention this series paid to Agent Hanna and also Eric (Barrett Foa) and Nell (Renee Felice Smith) who become more hands on with the missions that this team faces. Just be warned that some of the episodes can be quite intense, especially the torture scenes in season five.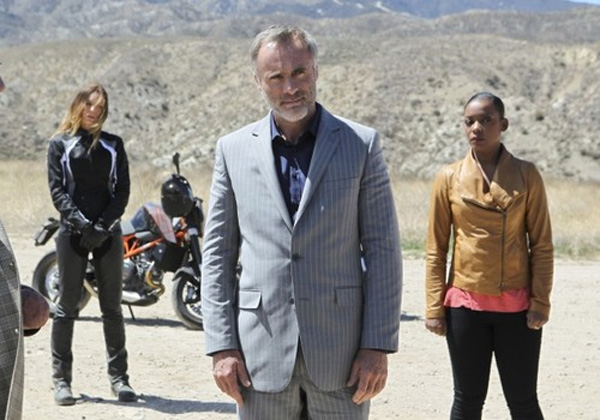 Episode Listing
Ascension
Impact
Omni
Reznikov, N.
Unwritten Rule
Big Brother
The Livelong Day
Fallout
Recovery
The Frozen Lake
Iron Curtain Rising
Merry Evasion
Allegiance
War Cries
Tuhon
Fish Out of Water
Between the Lines
Zero Days
Spoils of War
Windfall
Three Hearts
One More Chance
Exposure
Deep Trouble
From terrorist masterminds that weave an integrate web across the globe to internal mysteries that are related to a top secret vaccine plus heinous drug cartels, Season Five of NCIS Los Angeles once again delivers the ultimate TV quality crime drama with brilliant plots, great acting and a budget that would put some Hollywood movies to shame. NCIS Los Angeles is probably one of the better if not best series to date and I for one cannot want until the next season is aired on television or released on DVD. The great aspect about this DVD release is that viewers have all the episodes of this season available to them in one handy collection and given that some plotlines are stringed across multiple episodes, it makes the entire NCIS Los Angeles experience ever so more immersive and entertaining.
Special Features
Cast Commentaries (Select Episodes)
Happy 100th
Unexpected Developments
The Write Staff
No Crew Is Superior Remix
Deleted Scenes
In terms of special features, this release of NCIS Los Angeles contains a wealth of extras that include featurettes of the making of this excellent series to some great commentaries from the cast. It also highlights the effort that the cast and crew put into the creation of the series, especially when stories cross with real life events such as Daniela Rush's pregnancy. My favourite extra was called "The Write Staff" that goes into the writing of this series and how ideas are developed, rejected and changed in order to create the gripping drama that fans love. Add in deleted scenes and a featurette entitled "Happy 100th" that revolves around the 100th episodes and both CBS and Paramount should be commended on such as great assemble of extras.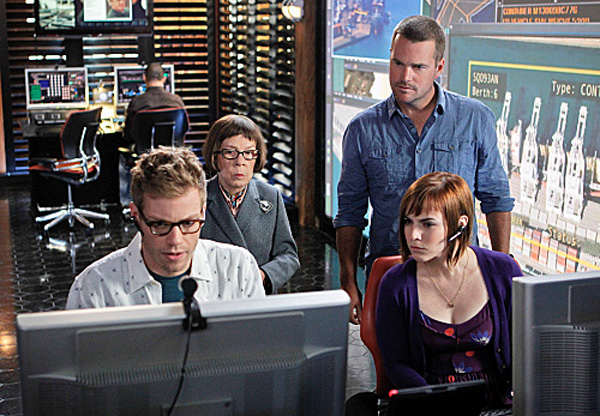 Final Thoughts?
NCIS Los Angeles Season Five is one of the best seasons to date that has been carefully collected in this 6-disc collection. Stories are bigger and bolder and the writers once again continue their excellent plots and dialogue for the cast. Even if you have missed a previous season or everything before season five, you can still watch the series without being penalised. What a great series!
Recommended!