Anime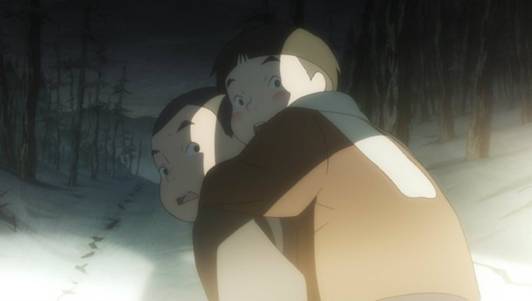 Published on August 10th, 2014 | by admin
MADMAN ANNOUNCEMENTS & ACQUISITIONS
ONE PIECE FILM: Z
Get ready for latest epic feature-length adventure in the long-running pirate action series, ONE PIECE!
ONE PIECE FILM: Z finds Luffy and his crew of Straw Hat Pirates in the New World – facing off against the powerful, former Marine Admiral "Z." As per the previous ONE PIECE FILM: STRONG WORLD, series creator Eiichiro Oda worked closely with the director on the Z to ensure its authenticity.
ONE PIECE FILM: Z will be released on DVD, Blu-Ray and Digital in November 2014.  
GIOVANNI'S ISLAND
From Production I.G and long-time Mamoru Oshii collaborator Mizuho Nishikubo, comes GIOVANNI'S ISLAND, a beautiful and mature hand-drawn drama, based on true events, which follows the story of two young brothers who are forced out of their fishing village home by Russian soldiers after the end of World War II.
In the aftermath of the most devastating conflict mankind had ever experienced, the tiny island of Shikotan became part of the Sakhalin Oblast… and on this unhealed border in a remote corner of the world, friendship among children from two different countries timidly blossomed, striving to overcome language barriers and the waves of history.
Release plans for GIOVANNI'S ISLAND will be confirmed at a later date. 
GRAVE OF THE FIREFLIES (DVD & Blu-Ray)
After a long hiatus, the Studio Ghibli classic finally returns – and for the first time, on Blu-Ray.
In the aftermath of a World War II bombing, two orphaned children struggle to survive in the Japanese countryside. To Seita and his four-year-old sister, the helplessness and indifference of their countrymen is even more painful than the enemy raids. Through desperation, hunger and grief, these children's lives are as heartbreakingly fragile as their spirit and love is inspiring.
GRAVE OF THE FIREFLIES will be available on DVD and Blu-Ray from November 2014.