Anime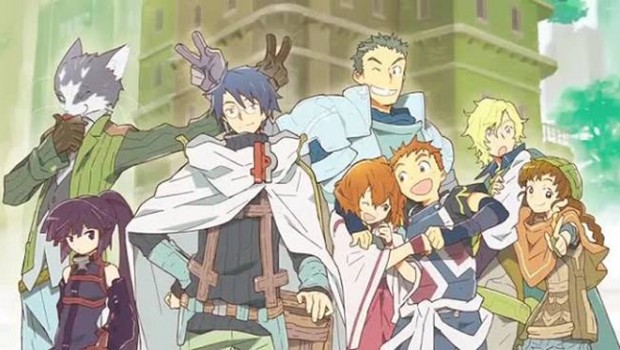 Published on November 23rd, 2014 | by Admin
Madman Acquisition Announcements – Supanova Adelaide
LOG HORIZON
Elder Tales has become a global phenomenon, immersing millions of players in its online fantasy world. However, something goes wrong with the twelfth expansion pack. Eight-year veteran Shiroe and 30,000 other players suddenly find themselves trapped in the game's no-longer-fictional universe!
Except it's not even exactly the game they knew: things are in different places, the portals don't work, and if a gamer was playing an avatar who wasn't a physical match for their real self… well, let's just say that everyone who's been playing is going to have to make some serious adjustments to their new world view.
On top of that, the former Non-Player-Characters are now self-aware and working towards their own ends. This collision of the Elder Tale people and players with seemingly impossible skills, abilities, and knowledge promises to be cataclysmic. Get ready for heroes to rise and new legends to be forged as Shiroe and fellow players Naotsugu and Akatsuki discover what happens when sword and sorcery becomes real!
LOG HORIZON will be available on DVD, Blu-Ray and Digital in March 2015. 
LUPIN THE THIRD (Live Action Film)
Can the world's slickest thief triumph again?
Lupin, the world's greatest gentlemen thief, and his partners-in-crime are at it again. In a gripping heist like no other, they must infiltrate a remote high-security facility to steal 'The Crimson Heart of Cleopatra'. But with Inspector Zenigata hot on their tails, can they pull off this daring feat?
Directed by Ryuhei Kitamura (VERSUS, AZUMI) and starring heart-throb actor Shun Oguri (CROWS ZERO), who underwent 10 months of training to play the lead role in this action-packed film, LUPIN THE THIRD is based on the iconic manga series of the same name. It also stars Tadanobu Asano (THOR, MONGOL, ICHI THE KILLER), Tetsuji Tamiyama (GOEMON) and Asian heart-throbs, Kim Jun (BOYS OVER FLOWERS) and Jerry Yan (METEOR GARDEN).
LUPIN THE THIRD will have select theatrical screenings across Australia and New Zealand and will be released on DVD, Blu-Ray and Digital in 2015.