Anime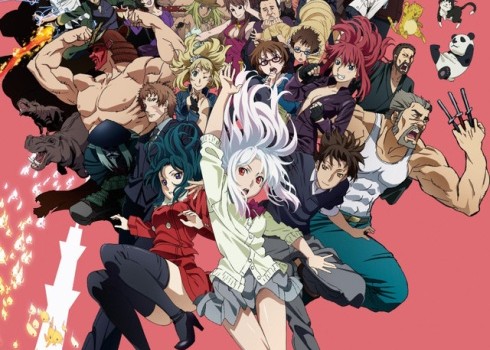 Published on July 10th, 2014 | by admin
Madman acquires TOKYO ESP – Simulcast streaming on AnimeLab.com from July 11
Madman is thrilled to announce the acquisition of TOKYO ESP. Brand-new and direct from Japan, this original science fantasy series from Hajime Segawa, the creator of GAI-REI-ZERO, will stream from tomorrow morning, July 11th, 3.30am AEST on AnimeLab.com.
Rinka is an extremely poor high school girl, living with her father in modern Tokyo. On her way home from school one day, she encounters a "flying" penguin and chases it to the top of the Sky Tree, only to have fish suddenly appear before her "swimming" in thin air: one of which passes through her, causing her to pass out.
When Rinka awakes, she has developed the ability to slip through solid objects, and she soon meets Kyotaro, a fellow high-school student who has also developed strange powers. They decide join forces and use their combined 'ESP' powers to fight those who will use their new powers for evil. But they will soon learn that there are bigger forces at play in this psychic showdown.
TOKYO ESP is directed by Masato Takayanagi (THE WORLD GOD ONLY KNOWS) and features animation from XEBEC (LAGRANGE: THE FLOWER OF RIN-NE, NEGIMA!, MARTIAN SUCCESSOR NADESICO).
TOKYO ESP streaming simulcast begins from tomorrow morning, July 11, at 3.30am AEST, on AnimeLab.com.
A home video release will follow at a date to be confirmed.