Anime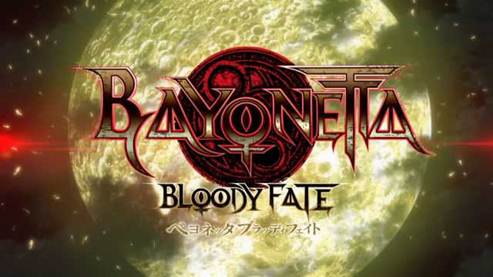 Published on November 29th, 2013 | by Admin
MADMAN ACQUIRES BAYONETTA: BLOODY FATE.
Madman is proud to announce the acquisition of BAYONETTA: Bloody Fate, a new animated feature based on the popular third-person action game from SEGA. 
Her name is Bayonetta. She is one of 'the witches' – a huntress of Angels – and this is her only memory of the past. When she receives information that a clue may lie in waiting in the sacred city of Vigrid, Bayonetta sets out on a perilous journey.  
En route, Bayonetta experiences a series of strange encounters with a mysterious lady who holds cryptic hints about her past, a male journalist who implicates Bayonetta in the death of his father and a young girl who openly adores her, referring to her as 'mommy'.  
What secrets do Bayonetta's lost memory hold and what fate lies in waiting?
Overseen by original BAYONETTA video game artist, Mari Shimazaki, BAYONETTA: Bloody Fate is an exciting collaboration between legendary anime studio Gonzo (HELLSING, AFRO SAMURAI, GANTZ, LASTEXILE, SAMURAI 7) and gaming giants SEGA (SONIC THE HEDGEHOG, YAKUZA, HOUSE OF THE DEAD) which promises to deliver a faithful and action-packed experience to both fans and casual viewers alike.
Platinum Games and SEGA released the first BAYONETTA game to wide acclaim in Japan in 2009, closely followed by other territories 2010. BAYONETTA 2 is currently in development for the Wii U and is set for release in 2014.
Madman Entertainment will be bringing BAYONETTA: Bloody Fate to Australian and New Zealand fans in 2014. Full release details and more to be confirmed in the near future.