Cosplay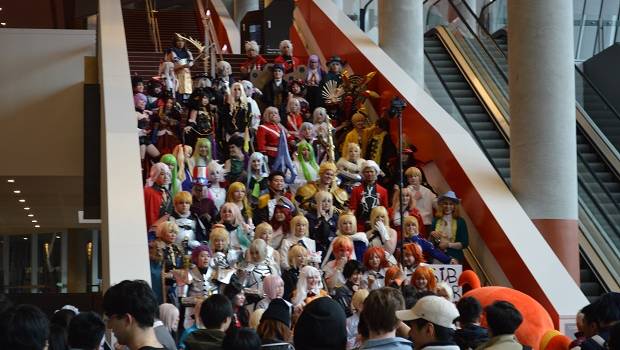 Published on September 17th, 2018 | by Daniel
Madfest Melb 2018 Expo
Con season continued with Madman Anime Festival, or Madfest, as it's often abbreviated to. Headed by Aus Anime giant, Madman along with a host of major pop culture friends.
Day one started with a long arduous tour of the expo hall, one can only feel a little claustrophobic in such an environment as it couldn't have been more packed, a great plus for event organisers, not so great a plus for those attempting to navigate the trader stalls. There was merchandise a plenty to offer and it was being consumed en masse, like a bustling market, my eager eyes swallowed colour and loot whole. It was a smaller hall compared to previous years but it was most definitely used to greater effect, over the entire weekend it never felt empty like larger spaces might've become in the wake of more chilled Sunday atmospheres.
A walk or ten around the expo halls and foyers granted us numerous photo ops and we most certainly capitalised on them. It's always refreshing to see cosplayers new, veteran, young and old cosplaying popular and favourite characters from both past and present series, it's as diverse a cutlure as Australia itself and it always leaves me in awe at every convention.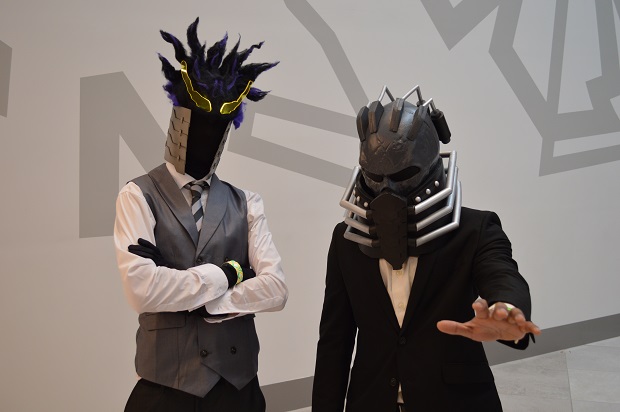 After a brief stop for lunch it was onto the cosplay masquerade for some cool costumes, I applaud the courage of some of these people for being able to get up on stage and show everyone their passion, it's not easy and I certainly don't envy them as I doubt I'd have the courage to do the same. With famous cosplayer/photographer Pugoffka as one of the judges and AGS102 a J-pop Idol group from a popular Maid Cafe in Sydney, we were definitely kept entertained.
After that it was the gorgeous Nanaka Suwa-san, the voice actor for Kanan Matsuura in Love Live! Sunshine!! down from Japan for a Q&A panel or two with fans. It's a little jarring to have Australian slang kinda thrown at a guest from a completely different culture, but she did pretty well, maybe she could think about a career down under? I would've liked to hear a bit more about her experiences with voice acting and maybe even a few silly stories, but it appears that wasn't on the agenda. A mini concert by AGS102 followed; I'm not normally one to get super into idol groups as it's not really my thing, but I couldn't help but get swept up in the cheery atmosphere and energetic vibes. They're pretty darn good at singing and dancing too so who wouldn't enjoy a bit of harmless, cheeky J-pop fun?
All in all a good start to the weekend, with that and a brief spin around the foyer collecting our final photos of the day, my pal and I turned in for the eve.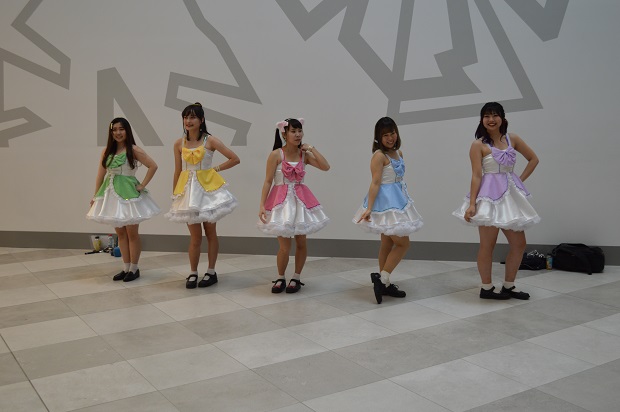 Day two was immediately a much more laid back day, took another few circles around the traders hall, snapped some pics, checked out some games (I definitely had a great time trying out the demo of Devil May Cry 5, I can't wait to get my hands on the real thing) and chatted with some of our friends at the event, eventually we decided it was our turn to have a proper tour around all the stores and grab our share of some delicious bounty. Hunting for those Sunday bargains, last ofs and hidden gems. After acquiring some cool loot, we took a few more strolls around the foyer grabbing snaps of attendees and chatting with them about how they made/bought their outfits and why they do what they do.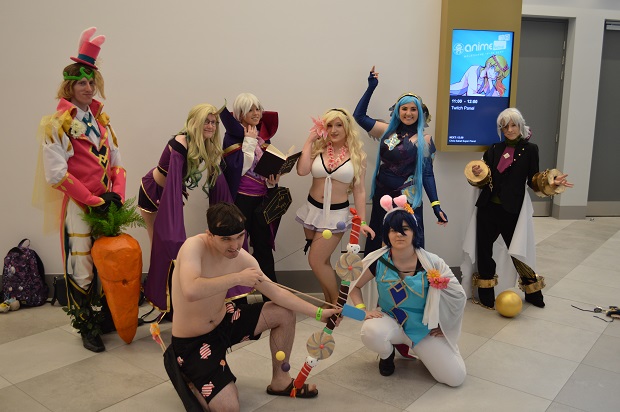 After a quick bite to eat it was off the the community cosplay parade to see some of the more reserved cosplayers who might not be ready for the big league.
Then it was time for our main event, the My Hero Academia: Two Heroes premiere screening, unfortunately the sub was all sold out the eve before so we went in for the Enlgish dub, and we were most definitely not disppointed. For a very well priced $15 you got to see the movie before it comes out in cinemas and boy was it worth it. I haven't yet finished the series (boo I know) but it's one of those movies that is separate from the main storyline, like a special episode.
Whilst I can't give much away because it's not out yet, GO SEE IT.
Seriously though, I can't sing enough praises about this movie, it has great animation, great audio, a good cast and a really well written plot. It really hyped me up to get out of my anime watching slump and back into this amazing series. I give massive points to the Madfest team for running this and another of their movies 'I want to eat your Pancreas' (Which also looks pretty amazing too) at the event as it really just tops the event as that little extra mile, conventions have shown movies before but they've always been reruns best used as chillout time or time fillers between panels and events etc, never has a con done premiere screenings of upcoming anime blockbuster movie title and even better that it was so cheap too, hell we even got free posters out of it. What more could ya want?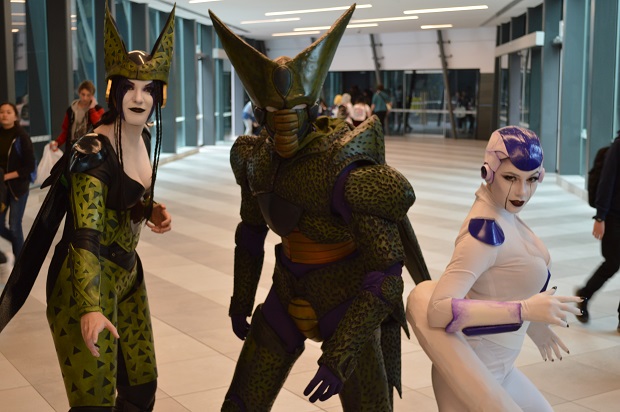 There was definitely plenty to do at the convention, a little something for everyone. But like many conventions like this you can cover as many bases as you want but you'll never manage to cover everything, it's great of Madman to step up their game and there really was a lot going on, each of the areas they covered could only do so much however but it is by no means a detriment to Madfest as they did a wonderful job catering to so many diversities and niche markets, I feel it's just on of those battles you can't win, you can only try your best. Supernova earlier in the year was good, but Madfest has 1upped them to take the lead this year. It has a great, fun atmosphere, a little bit of everything and a lot of heart. I look forward to Madfest again next year and I'm interested to see how PAX Aus responds.
You can find event details both past and present by following all Madfest social media accounts, Twitter, Facebook and directly via their website. I want to thank the organisers at Madfest and encourage all of you reading this to shoot on over to Melbourne Cosplay Community and AGS102 to appreciate and support all the wonderful talents of just some of the cosplayers and idols that attend these events and more.
You can see more of our photos of the event below: