Lifestyle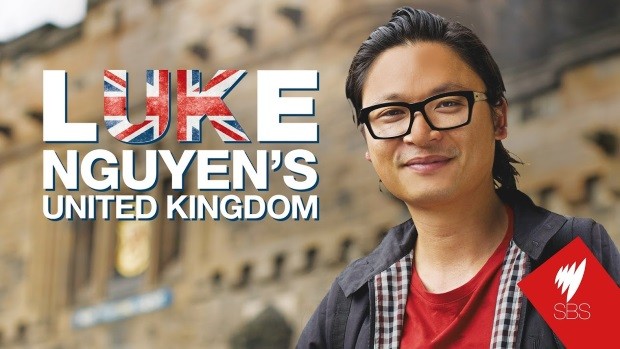 Published on July 9th, 2015 | by Natalie Salvo
Luke Nguyen's United Kingdom DVD Review
Summary: 'Luke Nguyen's United Kingdom' is beautifully shot and finds the right balance between tourism, history and cooking!
If you were given the opportunity to sample any cuisine in the world it's a fair chance that the first one to spring to mind would not be British. But the food documentary series, 'Luke Nguyen's United Kingdom' will challenge your thinking about the U.K.'s cuisine. This ten-part show is a vibrant, uplifting and informative one that is just like its host.
Red Lantern chef, Luke Nguyen has previously released food documentaries about his ancestral homeland of Vietnam as well as France and the Mekong River. In the U.K. series he traverses the country from top to bottom and east to west in order to learn more about his great love, food. Unfortunately, there are a few cities that have been overlooked like Glasgow, Liverpool and Brighton, among others, but hopefully this will be addressed in a second series.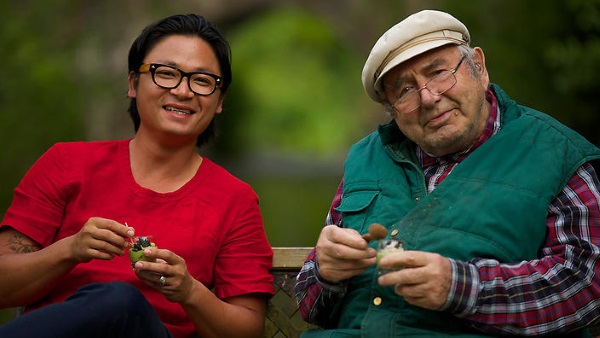 Luke Nguyen is a charming and effervescent host as he takes the viewer on food adventures that marry up classic cooking techniques with new ingredients and ideas (and we even get to see Nguyen cooking while seated in some picturesque locations). It means we get to experience street food, cafes, restaurant pop-ups, food markets, gastro pubs, food festivals, bistros and even Michelin-star restaurants. All of these things ultimately influence Nguyen's cooking as there are lots of different and diverse recipes that are offered up. Some of these feature old favourites with new Asian fusion twists like fish and chips and pho pie while others stay true to their original ingredients like Cornish pasty, lardy cake, scones and haggis.
The guests on 'Luke Nguyen's United Kingdom' are real treats. Annette Gibbons from The Lake District was awarded an O.B.E. for her work in promoting real food in the Lake District while The Duchess of Northumberland is a really odd and quirky character. The part-owner of the Michelin-starred restaurant, The Ledbury, Brett Graham shows real technique and finesse in showcasing his haute cuisine. Caron Cooper meanwhile, is a lady who has inspired a Japanese anime cartoon and she makes a traditional lardy cake while local fisherman, farmers and assorted other residents offer additional colour and spice to the proceedings.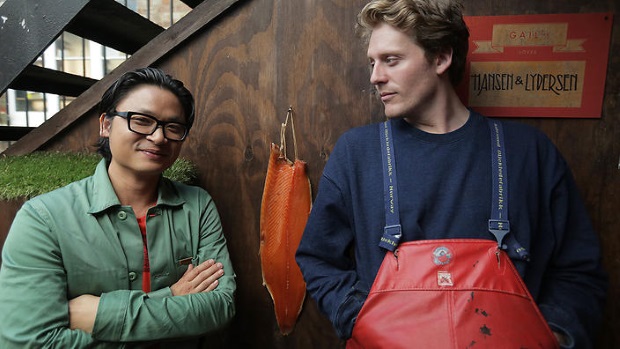 'Luke Nguyen's United Kingdom' is beautifully shot and finds the right balance between showing important tourist landmarks and history; local produce and recipes; and Luke Nguyen's own creations. There is one scene at a farmer's market in particular where he is offered up lots of different ingredients from the artisans and producers there and yet he manages to incorporate most of it into a dish that looks pretty spectacular. Nguyen ultimately does a fine job in peeling back the layers on British and Scottish food and identity and all with the refreshing, fun and down-to-earth approach of a tourist experiencing things for the first time. This unique and fascinating documentary series will leave you wanting to know more and wishing that you had smell-o-vision because this is one tantalising showcase that will whet the appetite and appeal to all the senses. Yum.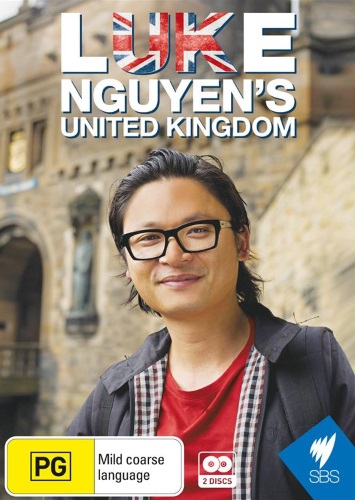 Film Genre – TV Lifestyle
Label – SBS
Audio – English (Dobly Digital 2.0)
Running Time – 250
Aspect Ratio – 1.78:1
Region Coding – 4
TV Standard – PAL
Rating – PG
Year of Release – 2015
Primary Format – Movies/TV – DVD