Drama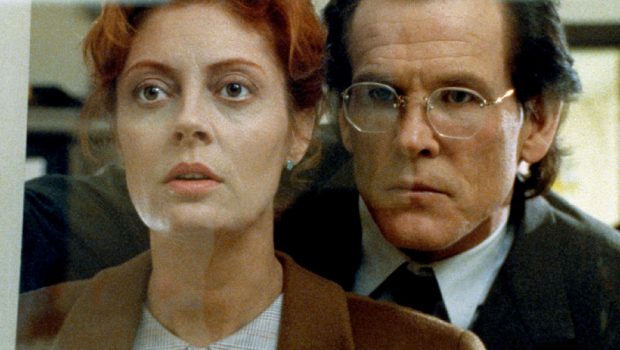 Published on September 16th, 2019 | by Natalie Salvo
Lorenzo's Oil DVD Review
Summary: An inspiring 1992 film based on a true story. It's a slow-burning and nuanced look at where medical ethics intersects with compassion for patients.
"Lorenzo's Oil" is a docudrama where two parents are determined to see their child rise like Lazarus. It can be hard to watch at times because it looks at the lengths that people will go to protect their sick kid. "Lorenzo's Oil" is ultimately about the triumph of the spirit, and shows what can be achieved by those determined to make a difference.
George Miller who is best known for writing and producing the "Mad Max" films directs here. He is also a former physician so it's interesting to see how he handles this subject matter with such a sensitive hand. Miller also co-writes the script with Nick Enright and together they allow audiences to feel compassion as well as a sense of scientific objectivity.
Nick Nolte stars as Augusto Odone, a former economist with the World Bank. Nolte adopts an Italian accent that fluctuates over the course of the film and at worst seems a bit too comical to be taken seriously. In real life, Odone was a man with no scientific training, yet he was steadfast in trying to find a cure or medical breakthrough to treat his son's disease.
Odone's son is the eponymous Lorenzo who is played here by multiple young actors who do an excellent job. The audience get a swift introduction to the character, with the family living out some halcyon days in Africa. When the Odone's return to America, Lorenzo is diagnosed with Adrenoleukodystrophy (ALD), a rare degenerative disease. The prognosis is grim- just two years to live because the body is attacking itself. It is harrowing to watch Lorenzo's decline.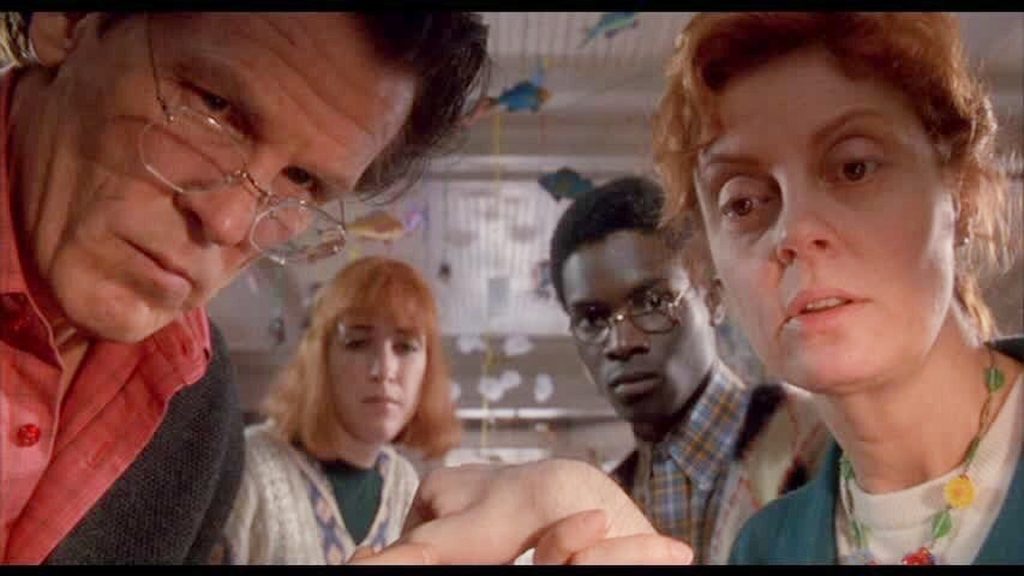 Susan Sarandon gives a wonderful portrayal of Lorenzo's mother. She is a guilt-ridden but loving woman (because the disease is inherited from the mother). She shows steadfast devotion to her son, treating him with dignity and reading to him, even when he is in the most advanced stages of the illness. Both parents want a cure and they set out to do so by haranguing scientists, trying out different concoctions/medications/diets, and arranging symposiums.
"Lorenzo's Oil" can be a little slow-going at times but it is good to see such an important story immortalised for the silver screen. The film poses and answers some serious questions about modern medicine and the treatment of patients. On this front, it seems not too dissimilar to an Ian McEwan novel. In all, this is a heroic and realistic portrayal of some fearless people who were determined to fight a debilitating illness. In short, this is an uplifting watch and a human story.
DVD details
Director – George Miller
Actors – Nick Nolte, Susan Sarandon
Film Genre – Drama
Label – Via Vision Entertainment
Audio – English
Running Time – 136
Aspect ratio – 1.78:1
Region Coding – 4
TV Standard – PAL
Rating – PG
Consumer Advice – Adult themes
Year of Release – 1992
Primary Format – Movies/TV – DVD