Music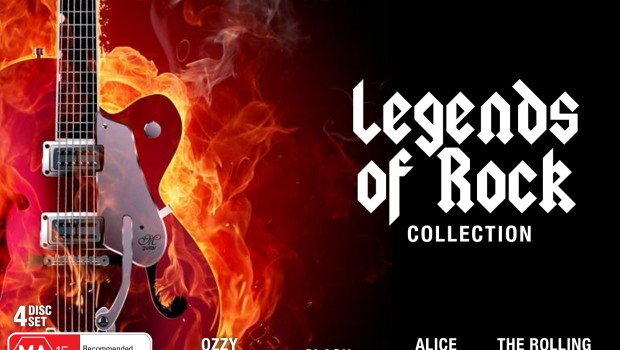 Published on January 24th, 2016 | by James Wright
Legends of Rock Collection DVD Review
Summary: Legends of Rock is a DVD tome of information and music!
Continuing this amazing musical collection from Shock (Screen Pop), their current musical extravaganza is the entitled, the Legends of Rock Collection that boasts four DVD's which include Slash (Saul Hudson), Ozzy Osbourne, Rolling Stones (Mick Jagger, Keith Richards, Ronnie Wood and Charlie Watts) and Alice Cooper. As you can see, this collection focuses on some of the legends of rock who really influenced not only their genre but also future generations whose skills and lyrics have left an everlasting mark on rock history.
Featuring videos from concerts, interviews and unseen footage, the Legends of Rock Collection really showcases not just their musical performance but also their private lives which helped define these individuals and bands. Furthermore, this collection is split into four discs that include Slash: Live at the Roxy, God Bless Ozzy Osbourne, Rolling Stones: Crossfire Hurricane and Super Duper Alice Cooper that makes experiencing this collection quite an enjoyable and eclectic rock experience.
Like with other relases from Shock, the Legends of Rock Collection definitely has its gems and in this boxset, it's the documentary about the life of Alice Cooper who had quite a diverse career and also personal life. However it should be mentioned that just about all the rockers in this collection had some turbulent times in their life and even though their flaws are mentioned, it also highlights their successes, particularly as musical greats.
Slash: Live and the Roxy focuses on this legendary guitarists, including Myles Kennedy & The Conspirators who rocked the Roxy Theatre on the Sunset Strip in Hollywood. God Bless Ozzy Ozbourne is a music-documentary that has interviews from Jack's family and those close to him. It's quite an insightful journey into the world and mind of this outstanding musician. The last disc in this collection is The Rolling Stones: Crossfire Hurricane that takes the viewer on the journey of this band which include their highs and lows that includes interviews, unseen footage and archival footage. All in all, all four discs are jam packed with amazing content.
The video and audio quality is a little mixed but thankfully the audio is Dolby Digital 5.1. Each disc also contains some additional special features such as music tracks from Slash to a great Q&A with Ozzy to a concert from '65 as the Stones played in Germany. Super Duper Alice Cooper has deleted scenes, raw footage and an interesting look into Metal Evolution throughout the decades.
Final Thoughts?
In conclusion the Legends of Rock Collection is everything you want to know about these amazing rock gods!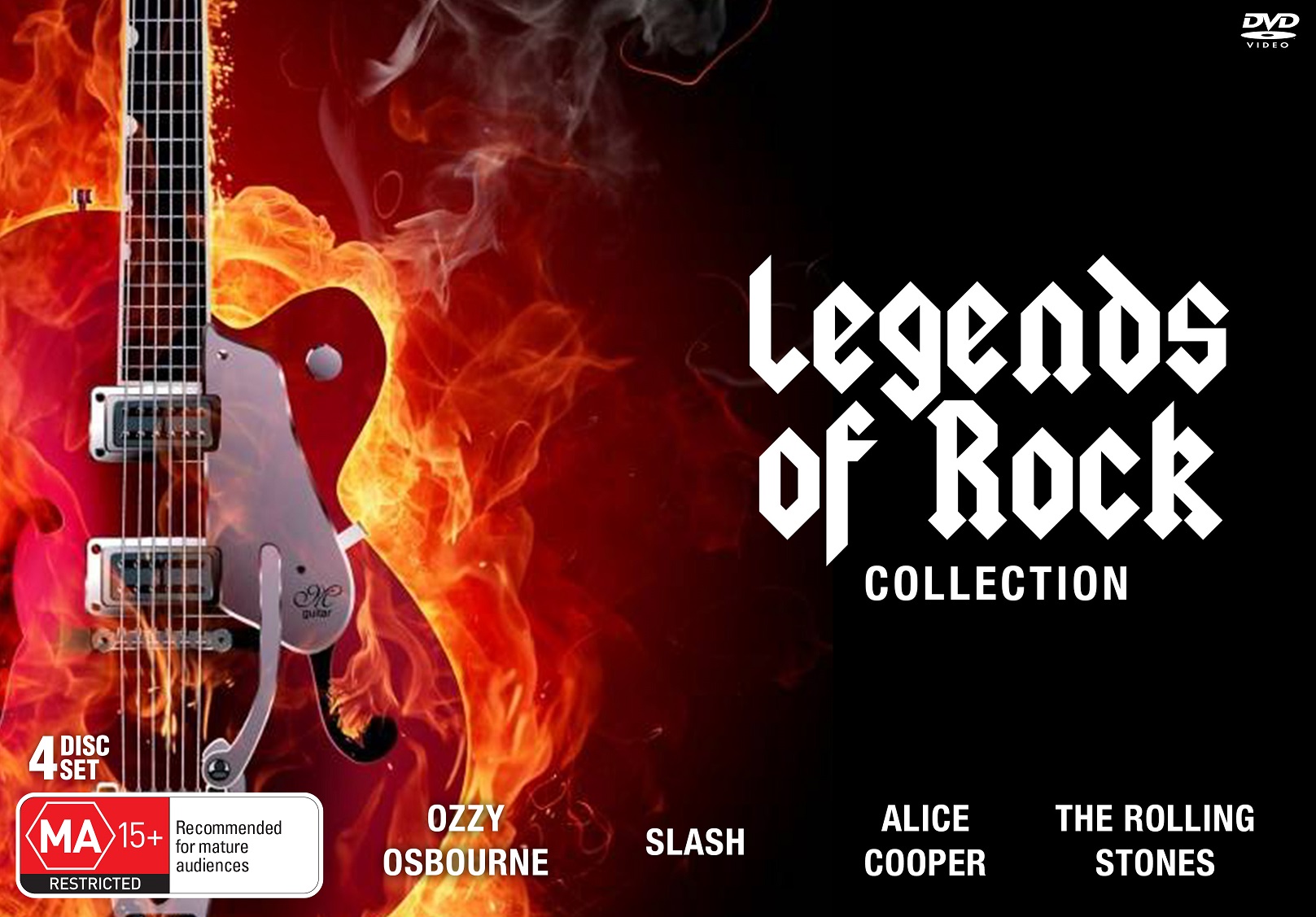 DVD Details