Crime & Thriller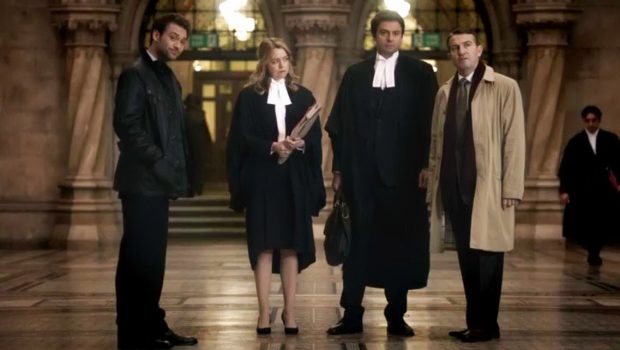 Published on August 1st, 2016 | by Tory Favro
Law & Order UK Series 4 DVD Review
Summary: Law & Order UK Series 4 is another solid season
Law & Order UK series 4 presents us with another series of crimes and the justice system that prosecutes offenders. In case you kind reader are not aware of this, Law & Order UK follow the same format that is known and loved in the US, however takes on the path British law enforcement follows both in terms of the way the police take on the case, and also the legal path that follows.
Series 4 only has six episodes, one less than series 3. It does tend to be over all too soon for my liking, however the quality of the stories more than makes up for it. Even though the court sequences are captivating; it is the work of Devlin and Brooks taking care of the police work that really added to my enjoyment of this great show. I did notice that the tales this series contains are possibly darker than in other seasons, in particular ones that involve children which in the US series primarily takes place in the SVU (Special Victims Unit) series. They are handled with tact and care, and the script is plotted with fantastic pacing; in particular the gruelling episode "Shaken" that deals with the death of an infant.
Each show is a pretty full on experience. The cool thing about all the Law & Order series is that you get a full story from start to end with very few multi part episodes. The only real ongoing part of the series is the back stories of the main characters which adds to the development of the series as well as their motivations for doing what they do.
My favourite episode in this season would have to be "Skeletons", the final show in this season. It deals with the death of a child who happens to be the son of a police officer. As the team tries to solve just who might have done this horrible act, the story seems to be racially motivated until more information is discovered that leads the tale in entirely another direction altogether. It is such a cleverly told story, it's a good watch and for me the stand out.
Special features include commentary for the episode "Help" and even better is the gag reel that is included. It is a nice way to lighten up just a little after just how intense the stories are.
Final Thoughts?
This series runs for 271 minutes including all episodes. It is well worth adding to your collection and a fantastic transfer from the US series, taking in British sensibilities. Go grab it.
DVD Details
Film Genre – TV Crime
Label – Madman Entertainment
Audio – English (Dolby Digital 2.0)
Running Time – 271
Aspect Ratio – 1.78:1
Region Coding – 4
TV Standard – PAL
Rating – M
Consumer Advice Line – Mature themes, violence and coarse language
Year of Release – 2011
Primary Format – Movies/TV – DVD