Anime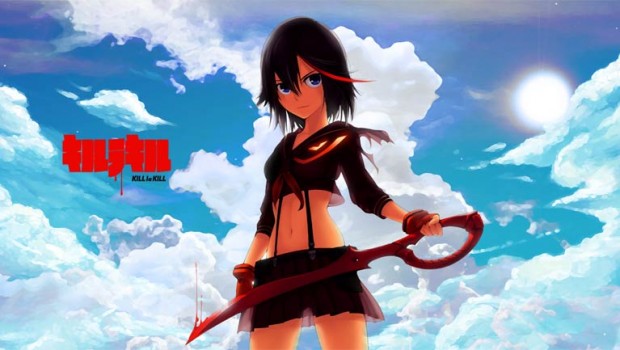 Published on October 23rd, 2014 | by Admin
Kill La Kill Volume 1 DVD Review
Summary: Kill la Kill Volume 1 successfully ticks all the right boxes for high quality anime
Kill La Kill Volume 1
Genre – TV Anime
Distributor – Madman Entertainment
Audio – English (Dobly Digital 2.0)/Japanese (Dolby Digital 2.0)
Subtitles – English
Running Time – 100
Aspect Ratio – 1.78:1
Region Coding – 4
TV Standard – PAL
Rating – M
Year of Release – 2013
Primary Format – Movies/TV – DVD
Reviewer – Peter Bourke
For some strange reason, I thought Kill La Kill Volume 1 had something     to do with the movie Kill Bill and needlessly to say, I was wrong but pleasantly surprised at this new series from Madman. The premise behind Kill la Kill revolves around a special high school called the Honouji Academy which is actually a school for teenagers with super powers. These super powers are derived from the special uniforms called Goku which basically give them powers that normal teenagers don't have. Also, while attending this academy, they are schooled in their powers and are ranked in terms of their success.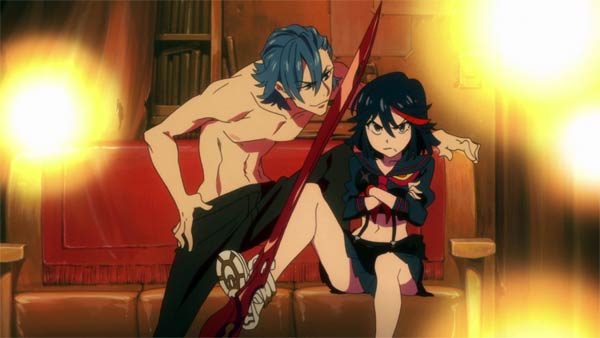 The main protagonist of the series is Ryuko Matoi that while searching for her father's murderer discovers the Honouji Academy and comes to clash with its Student Council President Satsuki Kiryuin and her Elite Four. Another highlight of the series is the incorporation of the class system, especially with the rank system of the Goku. This means that wearers of these uniforms are ranked between 1 to 3 stars, with 3 being the highest. Without any stars, you are basically nothing and not worth the attention of anyone in the Honouji Academy. This creates some fun dynamics with the story and characters.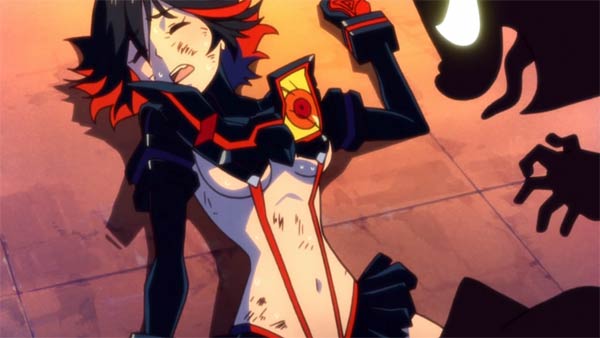 Although Ryuko shows up the academy, we soon learn that her father was involved in creating similar uniforms which may have been the reason why he was killed. However somehow fate intervenes and Ryuko manages to get her own "Goku" called the Senketsu which actually bonds with her and gives her the power she needs in finding the person or persons responsible for her father's murder. Sure, it's a little clichéd at times but overall, Kill la Kill is a very well written story that features some spectacular action sequences and of course a touch of anime inspired nudity for lovers of fan service. It's also funny watching the Senketsu bond with Ryuko as well!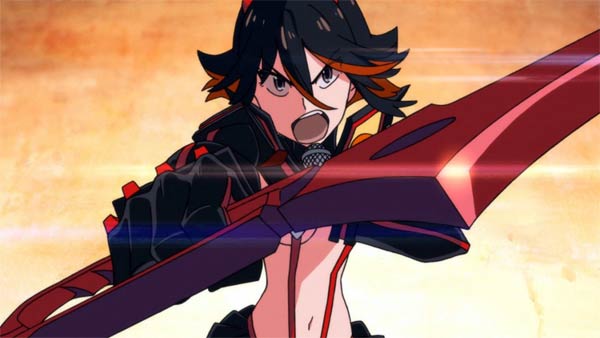 Video/Audio
The series is very well presented on DVD with some great anime stylised animation. Sure, there's lots of fan service in Kill la Kill but it actually suits the story well, without it being overtly disturbing. With that said, colours are vibrant, blacks and deep with little to no artifacting. Audio is presented in Dolby Digital 5.1 that boasts a decent English track, although a little clichéd with good audio levels and a decent soundtrack that once again matches the action used in the series.
Final Thoughts?
Kill la Kill starts with a bang and also ends with a bang. With only a handful of episodes in this collection, I really cannot wait until the next volume is released in order to see how the story pans out, especially that of Ryuko and Satsuki. All in all, Kill la Kill Volume 1 successfully ticks all the right boxes for high quality anime.
Brilliant!