Cosplay
Published on April 28th, 2016 | by admin
JusZ Cosplay Interview … from Coffee Addict to Wonder Woman!
Impulse Gamer recently caught up Canadian JusZ Cosplay (aka Justine) who is living in Australia and tells us not only is she addicted to coffee but also comics and WWE.
To date what's been your favourite cosplay character you've played?
It would have to be Black Widow, both movie and comic. I love her style, ass kicking, and no nonsense approach – it makes it a lot of fun to cosplay as her.
Tell us the motivation behind your Steam Punk Wonder Woman cosplay and also your Wolverine cosplay?
My Steampunk Wonder Woman is based on the design by the artist NoFlutter and I really love the sassy but elegant look of the design.  I made almost everything: corset, skirt, shorts, armour, gauntlets and stockings, and painted the shoes and goggles. It was really challenging with all those different components, but I'm so happy I tackled it and proud with how it turned out.
As to the other cosplay, I have two Wolverine costumes, a gender swapped Hugh Jackman version and the Wolverine clone X-23. The Hugh Jackman/movie version was made for an interstate con and I wanted something comfy and low maintenance and I love Wolverine (plus, we're both Canadian). Because it's jeans, a tank top and boots, it's easy to wear and pack. I made the claws myself out of balsa wood and a coat hanger, and I am able to use one set of claws for both because I made the centre claw removable. X-23 is also very comfortable because it's made out of a stretch leather-look fabric and even the boots are pretty easy to wear. I made the top, pants, gauntlets and necklace and the boots were a lucky thrift store find.
Can you walk us through your costume creation?
I always start with sketching the costume out, which helps me get a feel for the layers and how everything pieces together. Then I source fabrics and decide on embellishments as well as shoes and other prop components. I usually make at least one mock-up for fit, but it can sometimes be as many as four, like in the case of Wonder Woman. Then, I start the making process. There's also swearing and occasionally bleeding and crying.
If you had an unlimited budget and time, which character would you create?
One of my dreams would be Elphaba's Act 2 dress from Wicked. It's a very complex dress with tons of ruffles and layers, not to mention the body paint, so I think it's still a ways off for me. The other would be a Xena cosplay, complete with weapons and made from actual leather.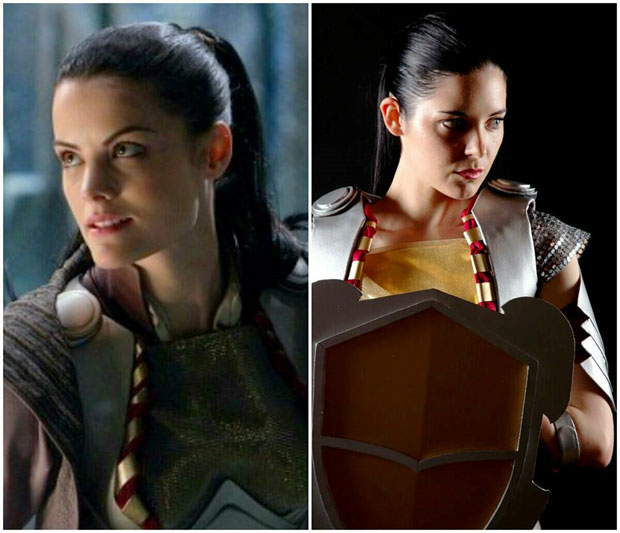 Photo: Superhero Creations
What advice would you give new cosplayers?
Have fun and try new things. Cosplay is one of the biggest self-taught endeavours I can think of. There are no classes in how to make a sword, or work with Worbla or carve foam, so the best thing to do is get on Google, look stuff up and experiment. Even with failures you learn something new, so just give it a go!
When you saw yourself in character for the first time what did you think?
"I did it!" When I finally see everything all together with hair and makeup, there's always a moment of wow, I made THIS. Also, "thank Hera it fits".
Which has been your favourite convention and why?
Adelaide Oz Comic-Con this year would have to be the most special, because it was my first time guesting at a con. It was an absolutely blast and an honour and I'll never forget it.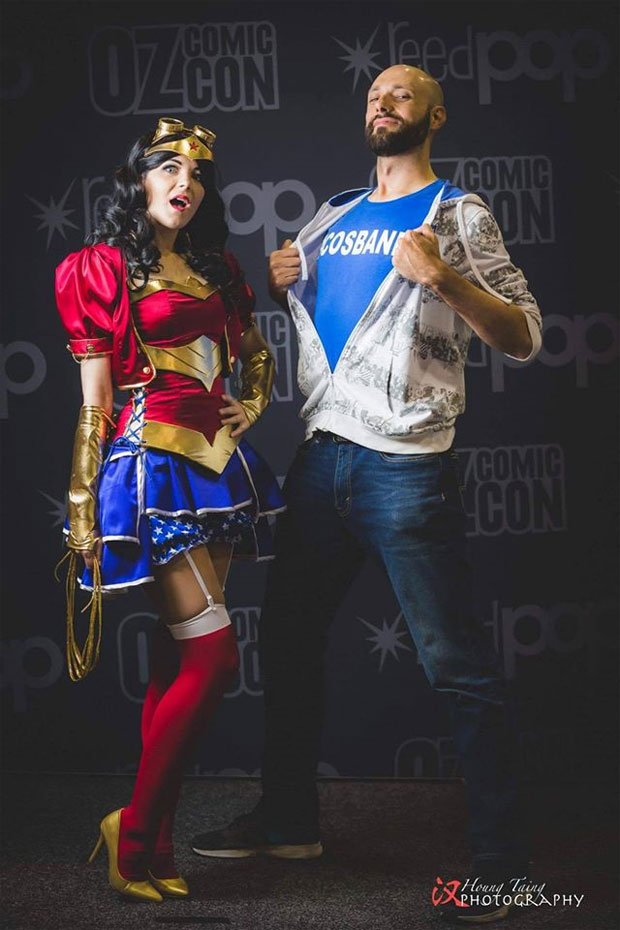 Photo: Houng Taing Photography
Who is favourite cosplayers and why?
My favourite cosplayers would have to be Yaya Han, Rae Johnston and Major Sam. Yaya is the Queen and not only does she make exquisite costumes, but she's the embodiment of success for those of us who want to make cosplaying our life. Rae I look up to for more than just her fantastic cosplays; her online presence is smart and savvy and she's not afraid to speak out. Major Sam is the reigning Global Cosplay Champion and I get so inspired by her dedication to her work and the way she makes every detail important and vital. Sam makes me want to try harder and do more amazing things.
Tell us the coolest thing you own?
Probably my Lady Sif sword. It was made for me by my friend Old Trenchy as a birthday gift and it's so gorgeous that Lady Sif's stunt double even gave it the thumbs up.
So what does 2016 hold for you with cosplay?
So many more costumes! Fingers crossed for more amazing opportunities, and lots of chances to dress up and have fun with some great people.
To find out more about Justine or JusZ Cosplay, check out her social media pages!