Drama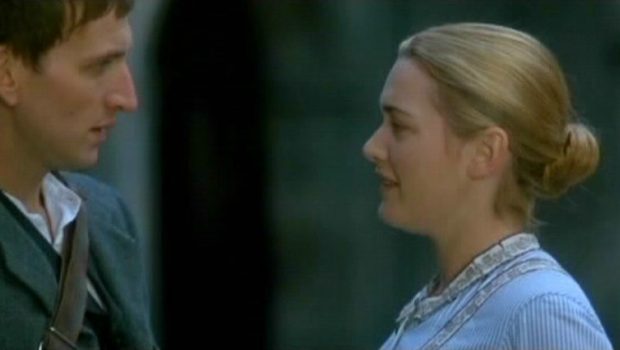 Published on December 11th, 2019 | by Natalie Salvo
Jude DVD Review
Summary: A sprawling period drama about a doomed romance. If you don't want to stay meandering in the middle of the road, stick with the book.
"Jude" is a film that never strays from the middle of the road. This period drama and Tom Hardy adaptation could have been a visceral and emotive affair. While there are some feelings on display, a lot of this seems rather flat and ho-hum. It means that this close examination of some affairs of the heart, really fails to ignite and feel real.
Hardy's source material was controversial for the time. "Jude the Obscure" was published in 1895 and described a working class man and the social mores of the time. In the UK during the nineteenth century, people were oppressed about matters of love, sex and marriage. The two main characters, Jude and his cousin, Sue, are doomed lovers in this novel. In fact, one can't help but draw comparisons to Heathcliff and Cathy in "Wuthering Heights". The latter has been adapted for the screen many times and some of these renderings have been more successful than others.
But back to this Michael Winterbottom-helmed film (fun fact: he went on to direct the amazing, "24 Hour Party People" years later). It is based on a screenplay by Hossein Amini (who went on to write "Drive"). He is faithful to Hardy's novel but at 123 minutes, he could have been a bit more liberal in some of his choices regarding plot points. As it stands, this film feels like a sprawling one told through a series of vignettes and episodes that never feels like one cohesive whole. The script lacks characterisation for some major characters, so it's hard to fathom what their true motivations are during some important events. This is especially apparent in one of the final acts.
Jude (an angular, Christopher Eccleston) is our tragic hero, a smart countryman who toils away as a stonemason. This working class man dreams of going to university but his plans are thwarted by a series of unfortunate events. He endures a disastrous marriage to Arabella (our very own, Rachel Griffiths) the daughter of a local pig farmer. After the pair separate, Jude falls in love with his strong-willed and worldly cousin, Sue (Kate Winslet). The cousins flout societal conventions and live together as man and wife even though the church would argue with them on this.
Winslet and Eccleston never manage to achieve much in the way of chemistry. Part of this could be chalked up to the fact that their characters are often out of step with one another. But even in what should be their most passionate moments, the love feels contrived. The novel is a layered affair but a lot of this depth is lost in the ether. What should be raw and atmospheric, feels quite bland and stiff.
"Jude" is a film that feels as cursed as its main lovers. Winterbottom and Co. are ambitious and try to tackle a lot here, but this means that many things are lot in translation. "Jude" is something that could have ripped into your chest and captured your heart, but instead plods along like a quiet, soulless heartbeat.
Head over to the Via Vision Entertainment Facebook page for the latest releases, giveaways, great deals and more!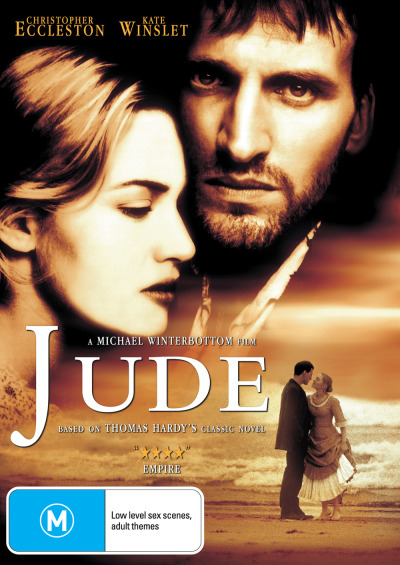 DVD Details
Director Michael Winterbottom
Actors Kate Winslet, Rachel Griffiths, Christopher Eccleston
Film Genre Drama
Label Via Vision
Audio English (Dolby Digital 2.0)
Running Time 123
Region Coding 4
TV Standard PAL
Rating M
Consumer Advice Low level sex scenes, adult themes
Year of Release 1996
Primary Format – Movies/TV DVD