Cosplay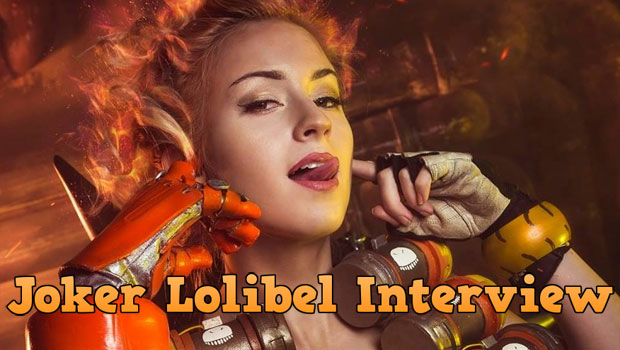 Published on December 12th, 2016 | by admin
Joker Lolibel Interview (Our Russian mistress of Cosplay!)
We catch-up with Joker Lolibe (aka Angelica), a Russian cosplayer and Cinema Makeup school student to discuss… well… cosplay of course! Angelica is also a lover of Disney, gamer and also a dreamer!
Welcome to Impulse Gamer Joker! So tell us, how did you become involved in cosplay?
It happened a long time ago! I was a huge anime fan and one of my friends took me to an anime convention in Russia where I saw many wonderful cosplayers. I was enchanted and I realized that it is what I want to do.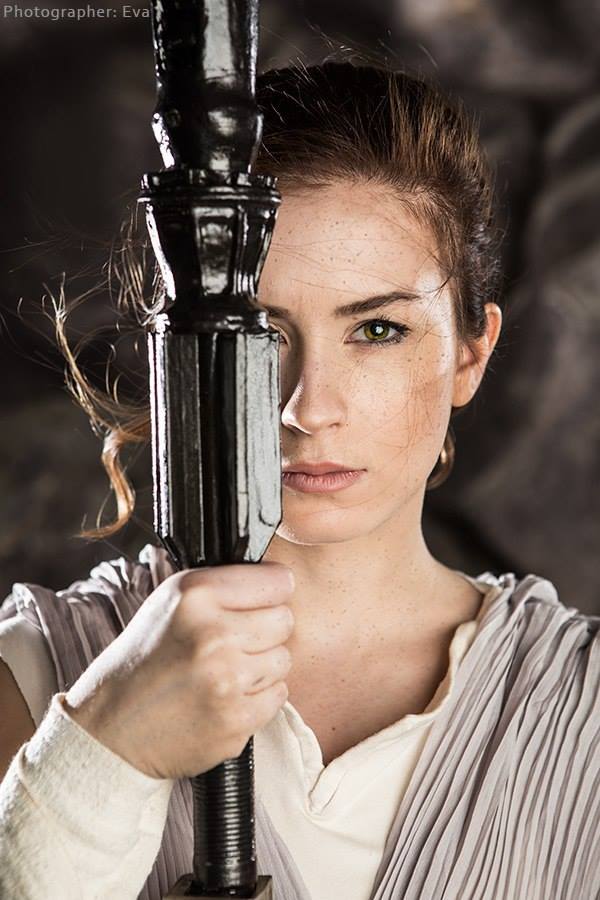 Rei – Star Wars the Force Awakens
Who was your first cosplay and why did you choose them?

Well, as I could not sew and had no idea where I could get a normal wig at that time, my first «cosplays» were like closet cosplays (really horrible haha). My first was Rukia from Bleach and Belphegor from Katekyo Hitman Reborn as I was obsessed with these anime. But my first real cosplay that I made myself was Joker from Kuroshitsuji manga. I loved that character and I didn't really care that he is a grown up sexy man and I'm a 14 years old girl who looked like she was 12!
What's your funniest cosplay story?

I think I have plenty of them but I'll tell you the most recent one. It happened during Russian Comic Con and Igromir this year where I cosplayed Junkrat. I had to move around the place with one of my legs being in a pointed shoe (that makes one leg much longer than the other one) which was stuck inside of a form to make it look like I have one leg So when people saw me half hobbling and half jumping with that huge tire of mine, they were hysterical. And some people tried to take a video but we couldn't do that, as me and everyone else were laughing.
Most embarrassing?

I can't remember any embarrassing stories concerning cosplay, so I think I'm lucky. I have none haha… I hope that after saying this, I won't start embarrassing myself wherever I go.
Tell us EVERYTHING about your awesome Overwatch cosplay?

Wow. Well, I fall in love with the character!!! I didn't plan to make this cosplay as I had other plans for Russian Comic Con but one day, I woke up and realized that I just MUST make this character. It took me almost 2 months! I was working on the costume every day and I think so far, it's the most difficult costume I've ever made.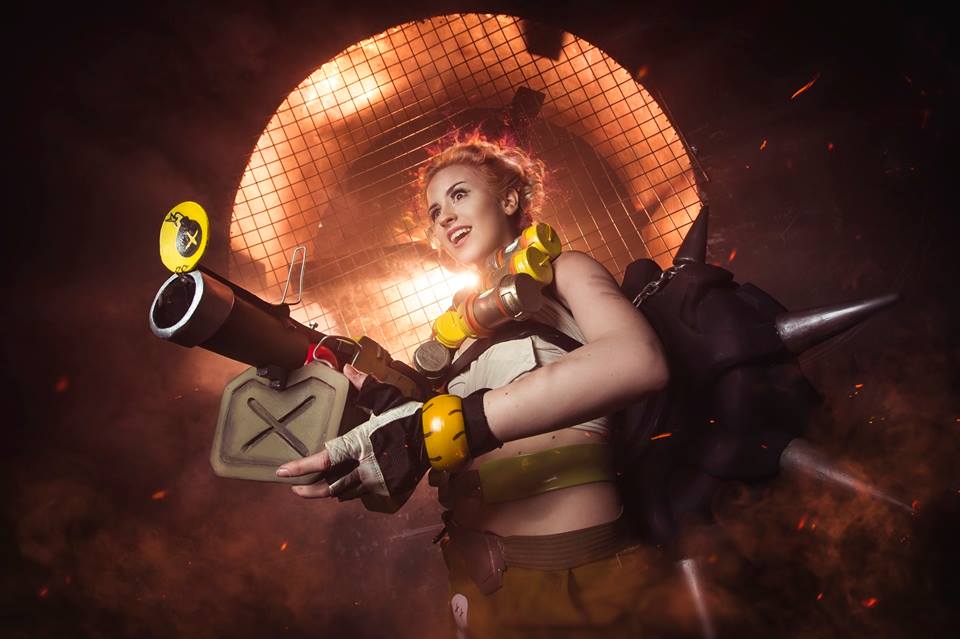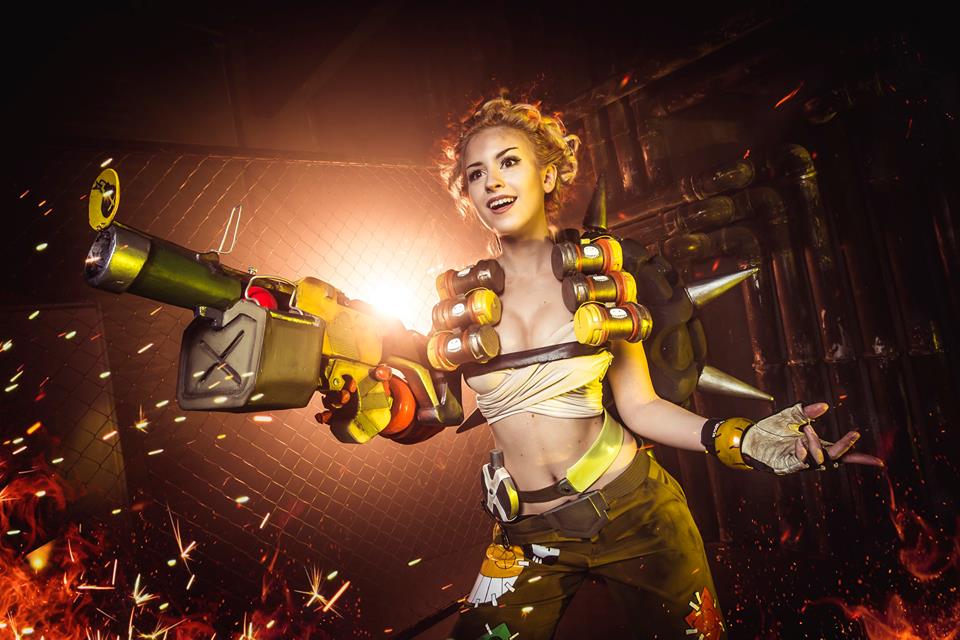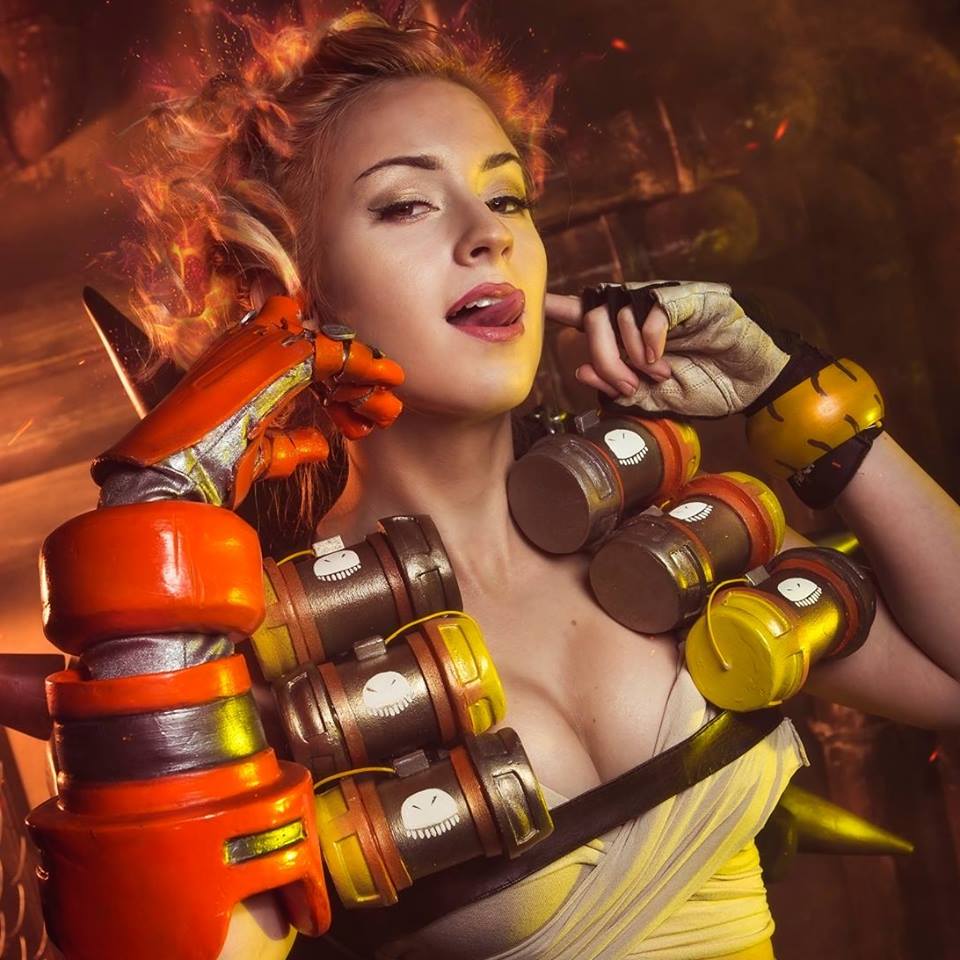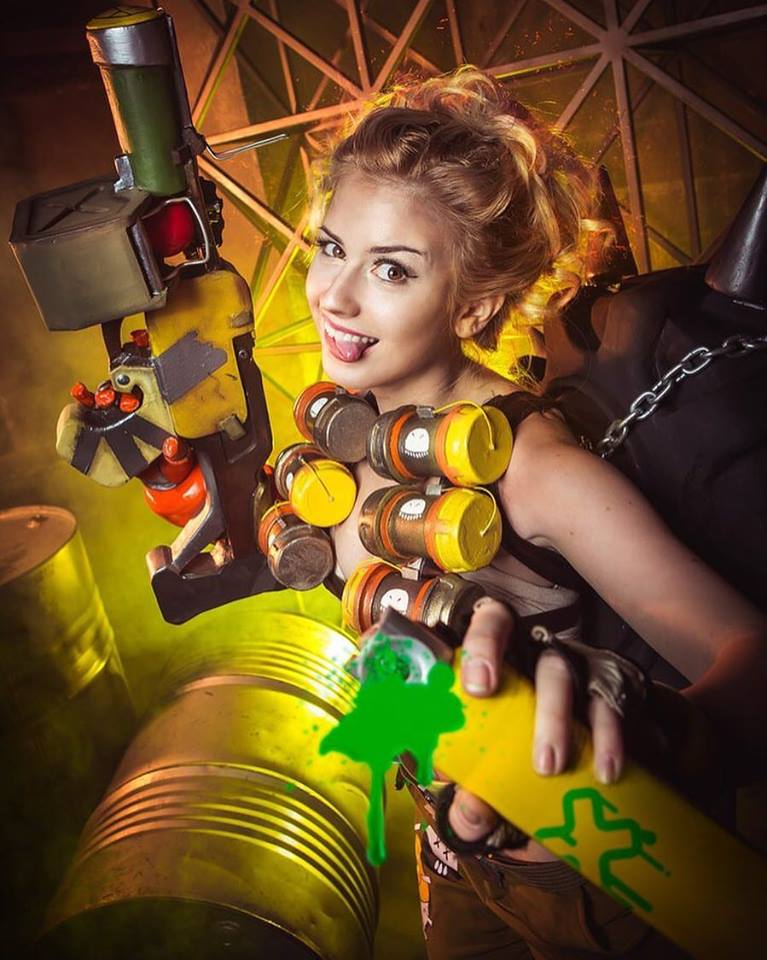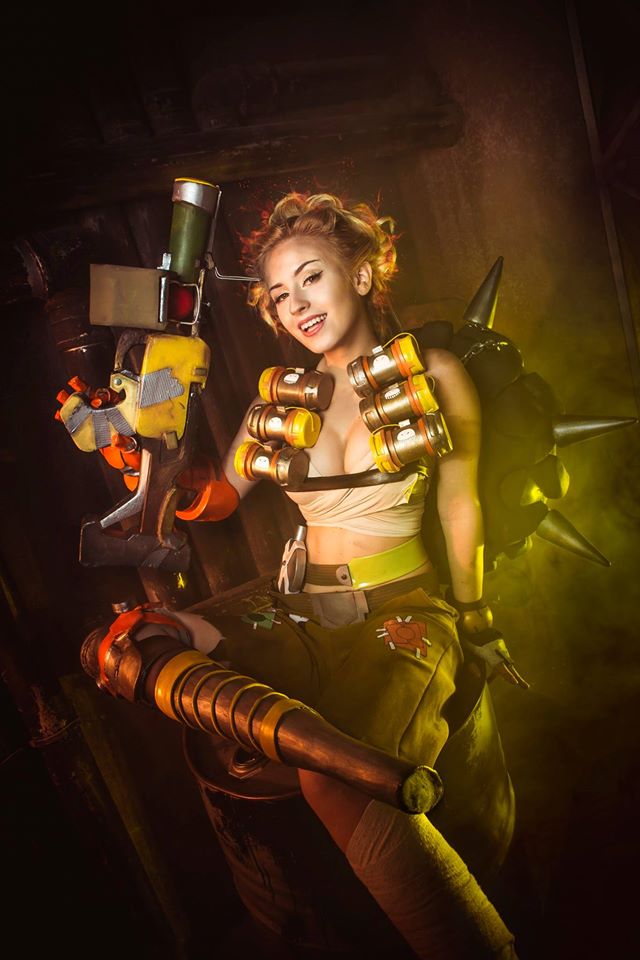 Overwatch – Junkrat (Click to ZOOM)
What made you create your very cool and cute Kagura cosplay?

It's not a cosplay, it's a cosplay test! I haven't made any anime characters for quit a long time. But I adore Gintama and I actually watched all episodes while making Junkrat. This anime just makes me happy and when I'm sad, I can just watch my favourite episodes and everything gets better. The same goes for One Piece.
Which is your favourite cosplay character?

I love them all! I put my heart and soul in every costume, so I just can't decide…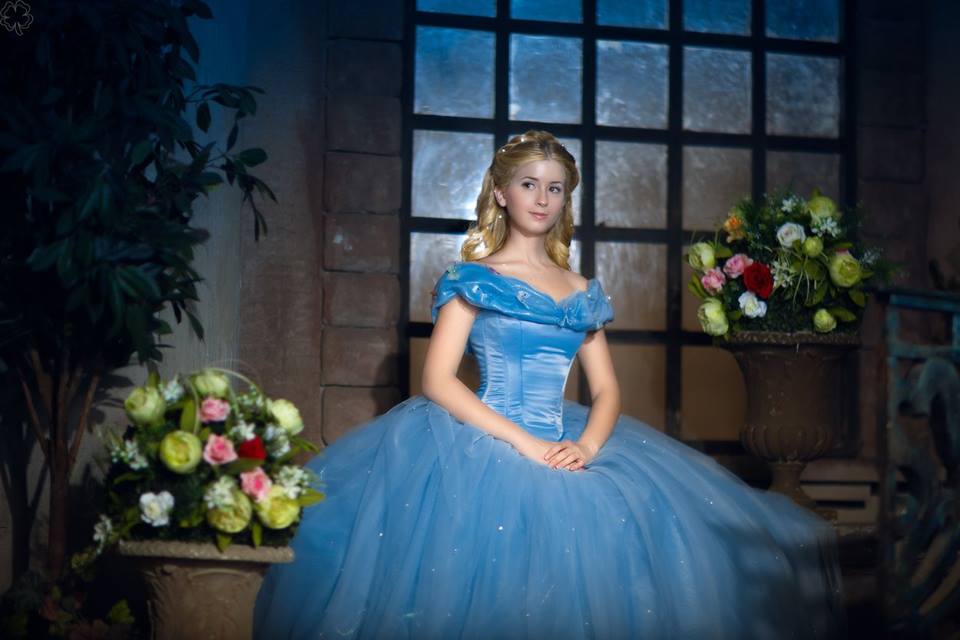 Cinderella
Where do you get your inspirations from?

That's tricky. It just happens. Suddenly and unexpectedly, like with Junkrat. But sadly not as often as I want. To start making a costume, I get really obsessed with a character or a game/movie but if I lose my passion before I finish a costume, than that is it. There are so many costumes that I gave up :(
What's the coolest thing you own?

I have a collection of all my cosplay stuff, it's really cool and impressive!
Tell us something the world doesn't know about you?

Oh… the world knows nothing about me and if I tell you 'll have to kill you. But maybe just this time… I act cool and tough and some people probably think that I have a heart of stone, but that's not true. One the inside, I'm softie who believes in fairy tales. Don't tell anyone!
Who do you hope to cosplay in 2017?
First of all I'm planning to cosplay Merida and maybe Ariel. I still hope to make Ciri and as for now I don't have other plans, I'm waiting for the inspiration for SDCC!
Social Media Sites
https://www.facebook.com/pg/JokerLolibelCosplay
https://www.instagram.com/lolibelcosplay/