Documentary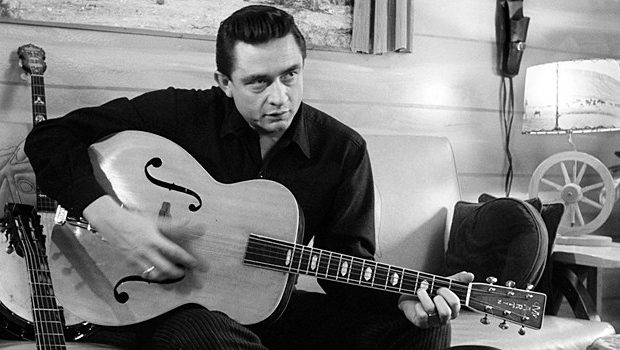 Published on January 7th, 2017 | by Natalie Salvo
I Am Johnny Cash DVD Review
Summary: This documentary is an honest and frank look at the man in black. It features lots of his music and archive footage as well as interviews with famous family, friends and fans.
A lot of people would be familiar with Johnny Cash's life and music thanks to the biopic, "Walk the Line." But "I Am Johnny Cash" is a documentary about the late man in black that manages to be a great watch and offers us some more information about this iconic singer-songwriter. "I Am Johnny Cash" is not a comprehensive or definitive film but it is an entertaining look at his life and legacy as his family, friends and famous fans gather together to look back and describe Cash's life in an honest and frank way.
Derik Murray and Jordan Tappis direct this documentary and frame the story around a number of Cash's famous songs including "Cry Cry Cry," "Folsom Prison Blues," "I Walk The Line" and "San Quentin." It begins by describing how Cash's mother would sing gospel songs in order to escape the drudgery of working in the cotton fields. It also talks about Cash's fractured relationship with his father and it was one that suffered a terrible blow when Cash's brother Jack passed away following an accident at the age of 15. This death was something that left an indelible scar on Johnny.
This documentary is forthright in describing the good and bad times in Cash's career and saves the viewer from having to watch a hagiography. There's Cash's first marriage to Vivian Liberto and the births of his daughters as well as his long absences away from home after he began having success in music. There was also his amphetamine addiction and the career downfall he suffered in his twilight years. There is also lots of footage with Cash and his second wife, June Carter Cash. It was a marriage that lasted the long haul because the pair were like soul mates, so much so that even Cash's daughter Rosanne admits that she could understand the reason why things worked out between her father and step-mother.
The film includes a number of black and white photographs as well as archive footage, including videos from Cash's television series, "The Johnny Cash Show." The latter sees Cash interviewing famous celebrities like Bob Dylan (the pair would record a duet together) as well as Joni Mitchell and Ray Charles. This documentary also includes a number of talking head interviews with Cash's contemporaries, collaborators and famous fans including: Merle Haggard, Willie Nelson, Kris Kristofferson, Kid Rock, Sheryl Crow, John Mellencamp and Eric Church, to name a few.
"I Am Johnny Cash" is a celebration of one complex and mysterious artist. This film manages to describe some key elements from his life but there was also some room for further discussion and exploration. The film features lots of Cash's music and it is an honest portrayal of an anti-authoritarian, political songwriter and a charming, larger-than-life character who really was an all-American hero.