Documentary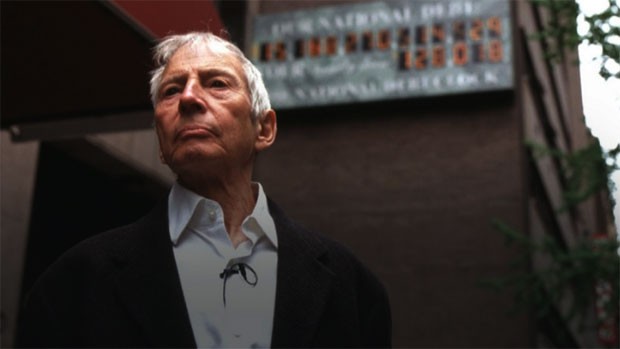 Published on October 10th, 2015 | by Natalie Salvo
The Jinx: The Life & Deaths of Robert Durst DVD Review
'The Jinx: The Life and Deaths of Robert Durst' is the television equivalent of peeling an onion. This true crime mini-series is a well-structured and well-edited look at the eccentric New York real-estate heir, Robert Durst. The recipient of the 2015 Emmy award for the most outstanding documentary or nonfiction series is a worthy winner, as the program is an engrossing and compelling look at the three murder cases linked to Durst.
This six part series is directed by Andrew Jarecki who also acts as the producer along with Marc Smerling and Zac Stuart-Pontier. Messer Jarecki is also the same man who directed the feature film, 'All Good Things' in 2010. The latter film starred Ryan Gosling and was a fictionalised look at the events that are also tackled by this mini-series, namely the disappearance of Robert Durst's wife, Kathie in 1982. The feature film impressed Robert Durst so much that he got in touch with the filmmaker and offered to be interviewed as well as unprecedented access to his personal archive.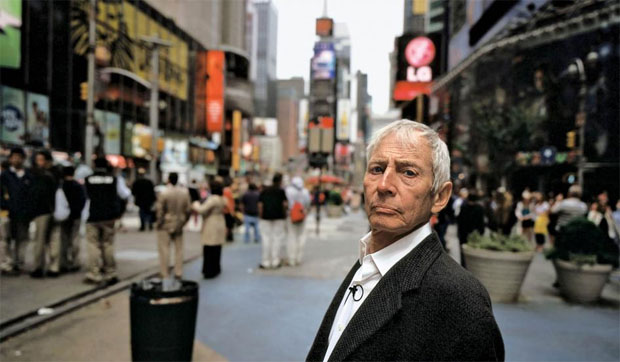 The series is excellent and gives a lot of information about Kathie's disappearance and the highly suspicious circumstances that surrounded the event. It also looks at two other crimes that Durst has been linked to- the execution-style death of his long-time friend, Susan Berman in 2000 (her father had been a member of the mafia) and his neighbour Morris Black. Durst admitted to killing Black in "self-defence" and was acquitted of this charge even though Black had been found dismembered in Galveston Texas.
The series does take liberty with the timings of certain events and it goes for the entertainment value rather than presenting something that is purely factual. 'The Jinx' is a dark and entertaining drama program that threads together interviews with the creepy, frank and troubled Durst as well as family and friends of the missing and deceased. There are also interviews with attorneys and police officers who were involved in the cases. Rather than be a dry or clinical retelling of what was believed to have occurred, the filmmakers use archive photographs and footage as well as recreations/re-enactments and site visits to the crime scenes plus some strategically-timed reveals and cliff hangers.
'The Jinx' is a well-shot and edited piece of documentary filmmaking. It's a contradictory piece that straddles the lines between investigative journalism and entertaining tension and suspense. This ultimately makes for some engrossing melodrama that is best enjoyed by viewers that know nothing or as little about the case as possible. This then allows the story to be revealed before their very eyes, complete with all of its gobsmacking revelations and smoking gun evidence. The result is an extraordinary true crime tale that towers above the rest.
DVD Details
Director – Andrew Jarecki
Film Genre – TV Documentary
Label – HBO
Audio – English (Dobly Digital 5.1)
Subtitles – English
Running Time – 258
Aspect Ratio – 1.78:1
Region Coding – 4
TV Standard – PAL
Rating – MA15+
Year of Release – 2015
Primary Format – Movies/TV – DVD