IMAX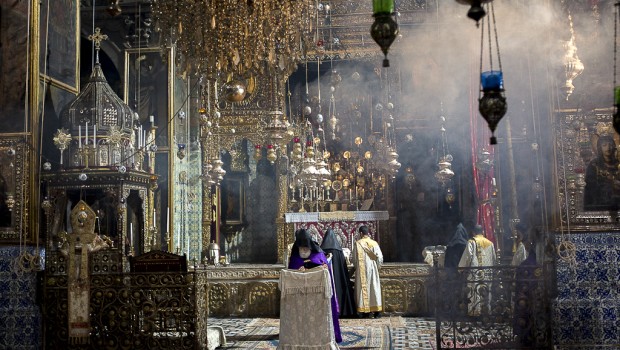 Published on August 12th, 2014 | by admin
JERUSALEM 3D comes to IMAX Melbourne Museum
JERUSALEM 3D tells the amazing history of one of the holiest cities on Earth. Narrated by Benedict Cumberbatch, JERUSALEM 3D opens at IMAX Melbourne Museum on 28 August 2014 and was officially selected to screen in the Melbourne International Film Festival.
In this breathtaking cinematic experience, audiences will see Jerusalem through the eyes of three teenagers, one from each of the Old City's three major religions – Judaism, Christianity and Islam. From the Damascus Gate and the Dome of the Rock, to the Western Wall and the Church of the Holy Sepulchre, the teenagers each reveal the Holy City from their own perspective. 
"Although Jerusalem has been conquered and destroyed, rebuilt and reinvented repeatedly over 5,000 years, it now exists as a major global city that also stands as a testament to its fascinating history," said Daniel Ferguson, Writer and Director.  "With thousands of archaeological sites, Jerusalem is one of the most excavated cities on the planet, with so much more waiting to be discovered." 
"The access we had to the city could only be described as once-in-a-lifetime. We were the first to film low altitude aerials over Jerusalem and sites in the Holy Land in around 25 years and succeeded in getting into locations normally strictly off-limits to the public and most film crews."
Since 2010, the JERUSALEM 3D production team followed several of the most impressive excavations in and around Jerusalem, documenting their progress as well as the tools used to uncover and understand the past.
The film features renowned archaeologist and religious studies professor Dr. Jodi Magness of the University of North Carolina at Chapel Hill, who explains the many layers that chronicle this important crossroads of civilizations. 
In the film, Dr. Magness leads a group of students through an ancient water tunnel beneath the biblical-era city of Jerusalem, which conveyed water from the Gihon Spring outside the city walls to the residents of the city in the event of a siege by an invading army. She also gives audiences a tour of excavations around the Western Wall, marvelling at one of the greatest feats of engineering in the ancient world.
JERUSALEM 3D
Release Date:               28 August 2014
Where:                         IMAX Melbourne Museum, Carlton Gardens
Tickets:                        Adult $19, concession $16, child $14, family (2 adults & 2 children) $58.00
Enquires:                     03 9663 5454
Bookings:                    www.imaxmelbourne.com.au or at the box office
IMAX Melbourne Museum, Rathdowne Street, Carlton.  Films screen daily from 10.00am. For session times, trailers and to buy tickets visit www.imaxmelbourne.com.au or call 03 9663 5454. Discounted undercover parking available, $15 before 5pm, $5 after 5pm.