Editor's Choice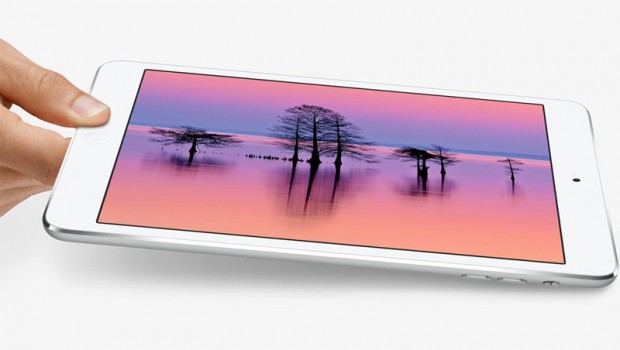 Published on December 1st, 2013 | by Admin
iPad mini with Retina display Review
Summary: It's powerful, has the best screen on the market and its portability is unparalleled.
The latest iPad mini from Apple (the iPad mini with Retina display) has received a very impressive makeover that includes a powerful A7 64-bit CPU and a high quality 20cm Retina display (2048×1536) that not only produces beautiful and exceptional graphics but it's four times faster than the previous model.
It's a useful work of art!
Apple have even managed to include a 10-hour battery life on the new iPad mini which allows users to comfortably use this tablet via Wi-Fi or Cellular, including 4G support for access to almost half a million apps. Given normal use, we did manage to get around 10 hours of battery use but this is dependent on many factors, especially when it comes to gaming. Nonetheless, it's one of the best tablets that I've had the pleasure or using.
Box Contents
iPad mini with Retina display
Lightning to USB Cable
USB Power Adapter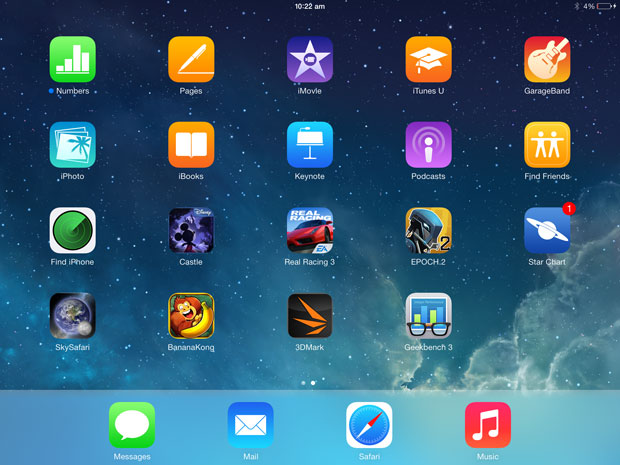 iOS 7 the ultimate Operating System
Highlights of the iPad mini with Retina display
7.9 inch / 20.06cm Retina Display with over 3.1 million pixels
Thin and light design – 7.5 millimetres thin and 331 grams in weight
A7 Chip with 64-bit architecture with M7 Motion coprocessor
Ultrafast Wireless using 802.11n with MIMO2
4G LTE bands
Powerful and free apps such as GarageBand, iMovie and iBooks
Having reviewed the original iPad mini, it was a neat little device but the only draw back was the screen resolution. With the addition of the Retina display and of course the new processor, images, text and graphics look amazing on the device. Given that, this device is definitely competing against the console market (e.g. PS3, XBox 360 and Wii U) when it comes to portable gaming.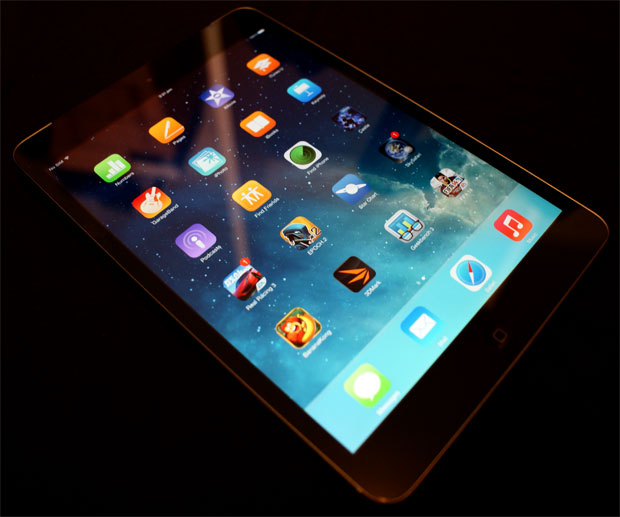 The iPad mini with Retina display
This is evident with games such Epoch 2 or Infinity Blade III which use Open GL, a powerful programming language that renders 3D graphics considerably faster. Given that and if you love racing games, Real Racing 3 is a must download for the iPad mini that not only looks spectacular but plays astonishing well thanks to the A7 CPU with 1GB of RAM.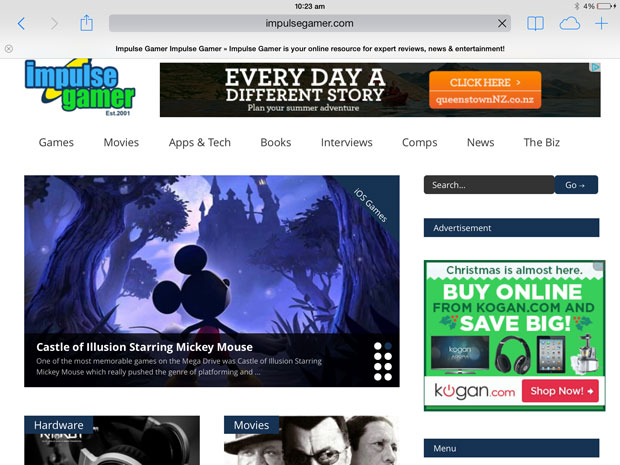 Impulse Gamer on an iPad mini with Retina display – Crystal clear text and images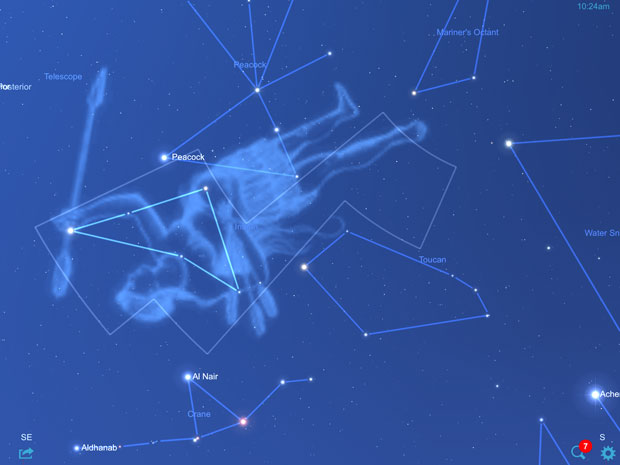 Star Chart – an impressive app that shows the constellations in our night sky and a must have app for the iPad mini
Retina display specifications
7.9-inch (diagonal) LED-backlit Multi-Touch display with IPS technology
2048-by-1536 resolution at 326 pixels per inch (ppi)
Fingerprint-resistant oleophobic coating
The iPad Air and iPhone 5S are very similar to iPad mini with Retina Display and we're actually amazed that the new iPad mini almost has the same specifications of the iPad air. The difference besides the size is that the iPad air runs at 1.4Ghz and the mini at 1.3Ghz which is the same speed as the iPhone 5S.
It definitely zooms when it comes to applications.
Another improvement of the iPad mini is the storage capacity which offers units from 16GB to a whopping 128GB. The price for the standard 16GB Wi-Fi model is $479 or $629 for the WiFi and Cellular model. On the other end of the spectrum, the non-ceullar 128GB unit is $799 with the WiFi and Cellular unit selling for $949. (All prices are in Australian dollars from December 2013). The device is still as lightweight as ever, weighing in at just 331grams and is only 19 grams heavier than the previous model which is really a moot point.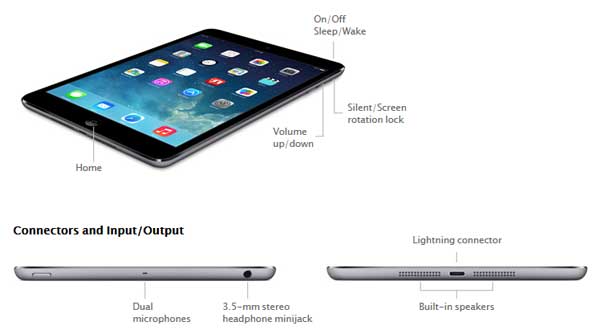 The Design
The design of the iPad mini is quite stylised, especially the use of finished aluminium which makes the unit feel just right with a touch of sophistication. This is not some cheap Android tablet. Another interesting fact about the iPad mini is that on the back of the tablet is the Apple logo which is where the WiFI antenna is based. Buttons are easy to press and nothing feels out of place. The only thing that was a little tricky was taking photos when the iPad mini was held the wrong way.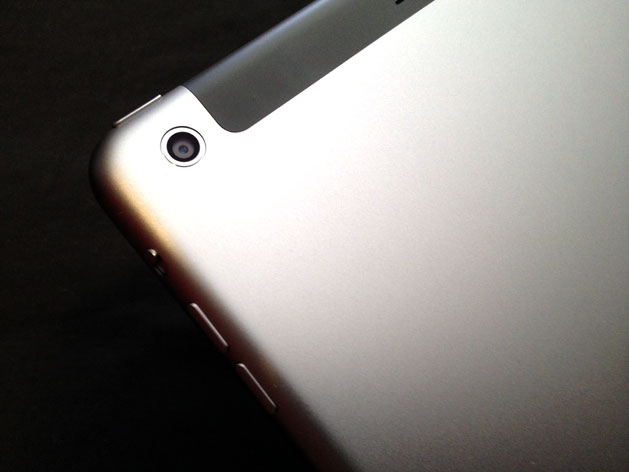 The iPad mini Camera and buttons
Cameras
There are two cameras on the iPad mini, one of the front and one of the back and if the camera app is loaded, you can actually hold the unit like a camera and use the volume buttons to take photos. It's these little things that keep Apple ahead of its competitors. The camera quality is not bad for a tablet, although there is a little over saturation and bleeding with colours. Check out these pictures of Melbourne and my dog Ruby [Click to see original photos]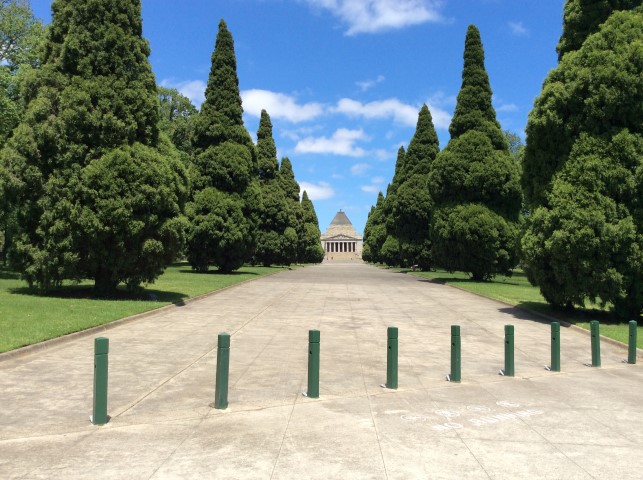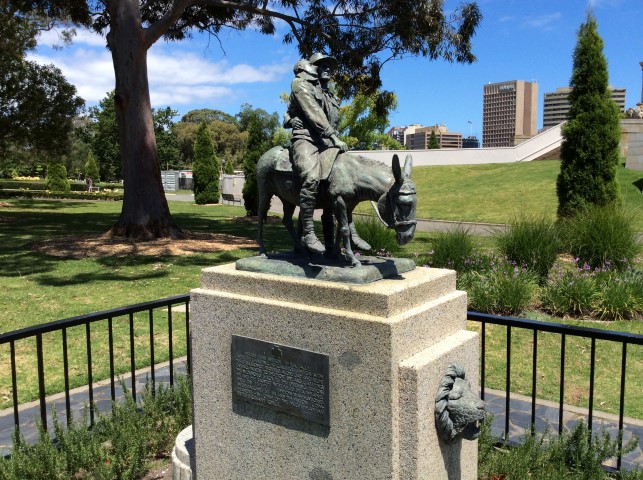 FaceTime HD Camera (front)
1.2MP photos
720p HD video
FaceTime video calling over Wi‑Fi or cellular5
Face detection
Backside illumination
Tap to control exposure for video or still images
Photo and video geotagging
The camera on the back of the iPad mini is 5-megapixel (f/2.4) lens which takes some amazing shots and compared to previous iPads, it actually does a decent job in low light as well. It may not be the same as a Digital SLR but the quality is still very impressive as can you see from the snapshots above. What I also love about the cameras in Apple products is that they ensure that anyone can take photos without any tweaking and point and shoot. The camera on the back is a 1.2-megapixel camera.
iSight Camera (back)
5MP photos
Autofocus
Face detection
Backside illumination
Five-element lens
Hybrid IR filter
ƒ/2.4 aperture
Tap to focus video
or still images
Tap to control exposure for video or still images
Photo and video geotagging
HDR photos
Videos are recorded at 1080p with a bit rate of 17.3 Mbps and capture very life-like moments, particularly when it comes to colours that are quite realistic and not oversaturated when captured. The camera on the front is ideal for FaceTime and records in 720p with a bit rate of 10.6Mpbs. It is quite impressive, as is the audio recorded.
Video Recording
1080p HD
video recording
Video stabilization
Face detection
Tap to focus
while recording
Backside illumination
3x video zoom
WiFi and 4G
As mentioned, the iPad mini supports the powerful 4G network for ultra fast internet connection over the mobile network but another interesting facet of this device is WiFi. It now supports the 802.11n with MIMO standard which is 2 times faster than standard connections. I was actually amazed at how fast both the 4G and WiFi is on the iPad mini was, especially when it came to installing apps from the internet as it was super quick.
WiFi Specifications
Wi-Fi (802.11a/b/g/n); dual channel (2.4GHz and 5GHz) and MIMO
Bluetooth 4.0 technology
Cellular Specifications
Wi-Fi (802.11a/b/g/n); dual channel (2.4GHz and 5GHz) and MIMO
Bluetooth 4.0 technology
UMTS/HSPA/HSPA+/DC-HSDPA (850, 900, 1700/2100, 1900, 2100 MHz); GSM/EDGE (850, 900, 1800, 1900 MHz)
CDMA EV-DO Rev. A and Rev. B (800, 1900 MHz)
LTE (Bands 1, 2, 3, 4, 5, 7, 8, 13, 17, 18, 19, 20, 25, 26
Installation, Setup, Screen & Size
Setting up the iPad mini is a very easy process and can be done directly connecting it to your computer (Mac or PC), using WiFi or through the Cellular network. This is also time when you notice the amazing quality of the screen. The iPad mini boasts an amazing resolution of 2048 by 1536 pixels which makes everything almost jump out of the screen. I also like the size of the iPad mini too as you can easily hold it in one hand opposed to the larger iPad model or new iPad air.
Apps
With apps, Apple have included 12 free apps that is part of the initial cost of your purchase. These include powerful apps such as Numbers, iMovie, GarageBand and Pages. These are must have apps for the iPad mini and it's great that Apple have included them as part of the purchase. In actual fact and with these apps included, you could almost get away with free apps for the life of the device.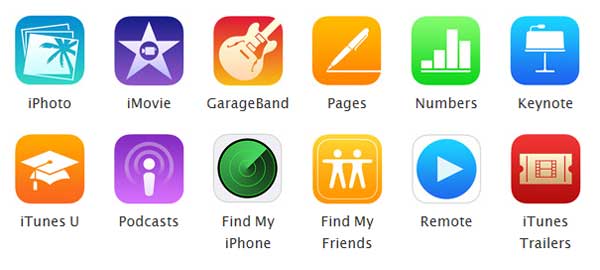 The suite of apps included with the iPad mini with Retina display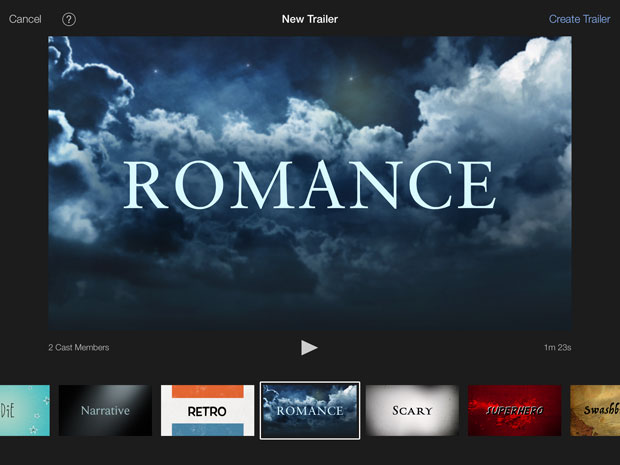 Easily make your own movies with iMovie
iOS 7 & other highlights
As the iPad mini comes with iOS 7, one of the world's most powerful and first 64-bit operating systems, everything is flawless while using the tablet, whether opening programs, accessing different apps, using FaceTime or asking Siri to do something for you, its never been this easy or fast before. Typing has also been improved and the responsiveness is quite unparalleled. There is so much you can do with the iPad mini straight out of the box that this review barely scratches the surface.
iOS 7 Features
AirDrop
AirPlay
AirPrint
Control Center
Notification Center
Siri
Spotlight Search
iTunes Radio
Facebook Integration
Twitter Integration
iCloud
iCloud Keychain
Multitasking
Passbook
Gaming
Gaming is fantastic on the new iPad mini. With so many good games available, it's hard to pick a favourite but we tested Epoch 2, Infinity Blade III, Real Racing 3, FIFA and Castle of Illusion Starring Mickey Mouse exclusively for this tablet. The games looked like something you would expect to see on a high-end gaming console with the detailed graphics and strong gameplay. Best of all, they played rather well, although you still cannot beat a handheld controller.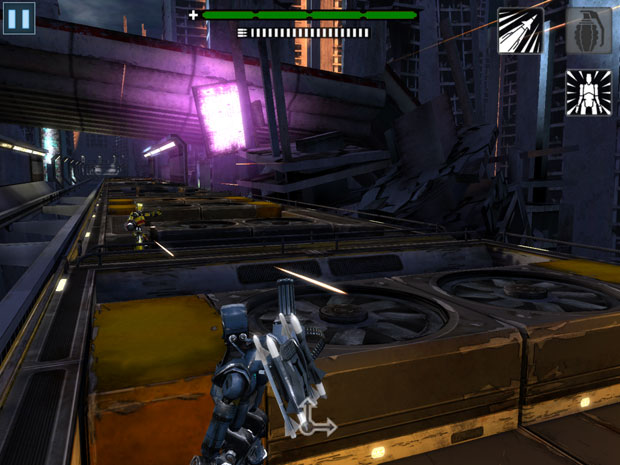 Epoch 2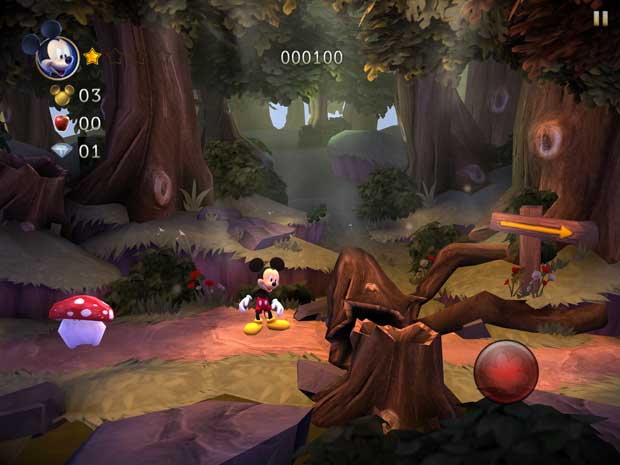 Castle of Illusion Starring Mickey Mouse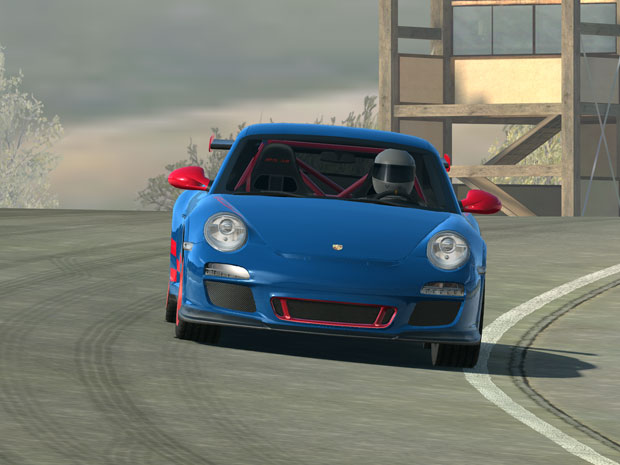 Real Racing 3 – Gaming Console-like graphics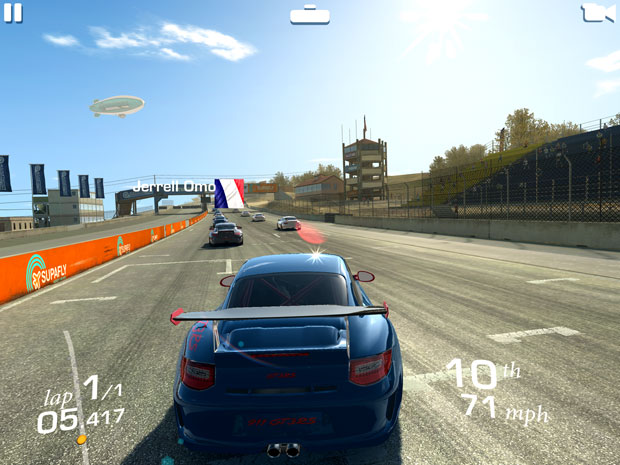 Real Racing 3 – Gaming Console-like graphics
Benchmarks
We also tested the iPad mini with 3DMark from FutureMark that produced some impressive results on this tablet. We tested all three benchmarks on 3DMARK and as you can see from the screens below, the iPad mini is quite a powerful tablet thanks to the A7 CPU and is up there with the best of them in terms of performance. Interestingly enough, the 720p and 1080p tests were eerily similar in results which means it has the grunt to produce FULL HD graphics without any compromise.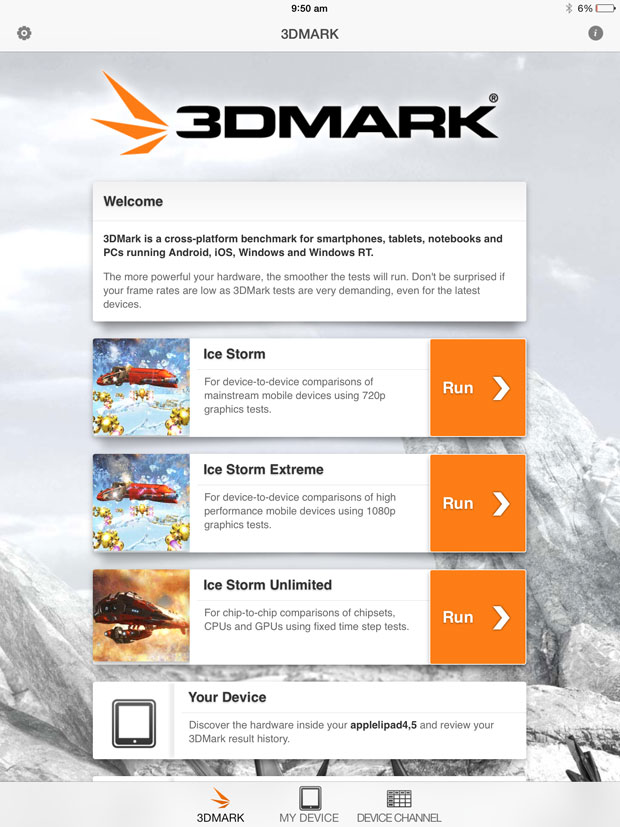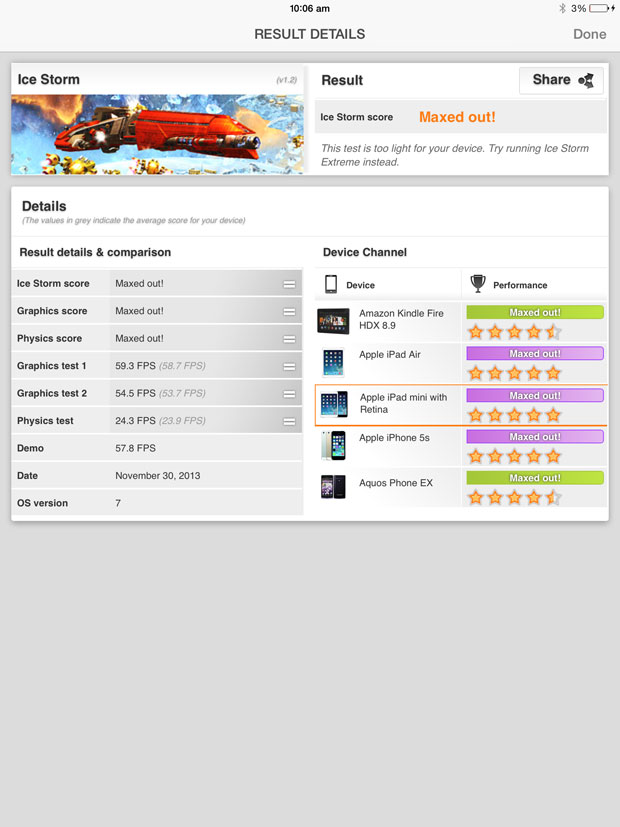 3DMark – the definitive Bench Marking utility for tablets and PC's
GeekBench also scored very high with 2522 that is actually five times faster than the original iPad mini and is on par to the iPad Air and iPhone 5S. I for one cannot wait to see what developers create for both the iPad Air and mini.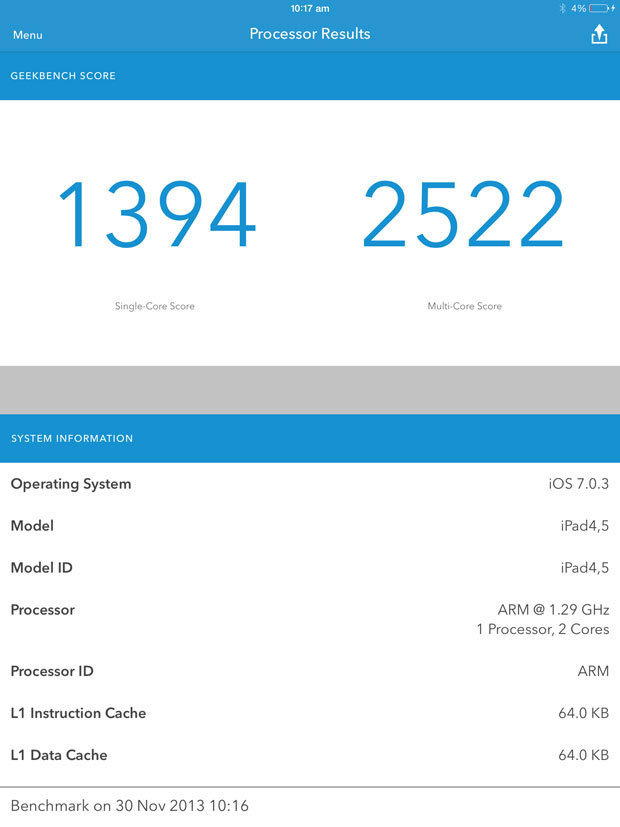 GeekBench
Final Thoughts?

Sure, there are other tablets on the market with comparable specifications but Apple have fine tuned this medium and no operating system in our opinion has come close to iOS 7, especially with its ease of use, AirDrop and multitasking. With that said, Apple have once again taken something and made it better.
It's powerful, has the best screen on the market and its portability is unparalleled. Sure it's a little bit more expensive than its competitor's but you are paying for quality plus performance and it delivers everything you want and need.
Recommended!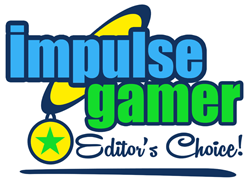 For more information on the iPad mini with Retina Display, please visit http://www.apple.com/ipad-mini/specs/