Crime & Thriller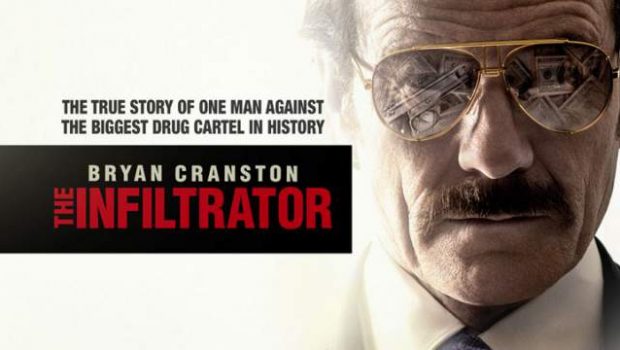 Published on January 14th, 2017 | by Lyla Saudi
The Infiltrator DVD Review
Summary: An undercover agent risks his life to infiltrate an infamous drug cartel.
Set in the USA in 1986 and based on a true story, Federal agent Robert "Bob" Mazur (Byran Cranston) goes deep undercover as a slick money-laundering businessman Bob Musella to infiltrate Pablo Escobar's drug trafficking scene. But climbing into the heart of the underworld has its consequences because one wrong word, one small slip, one missed cue can get you whacked in The Infiltrator, written by Ellen Brown Furman and directed by Brad Furman.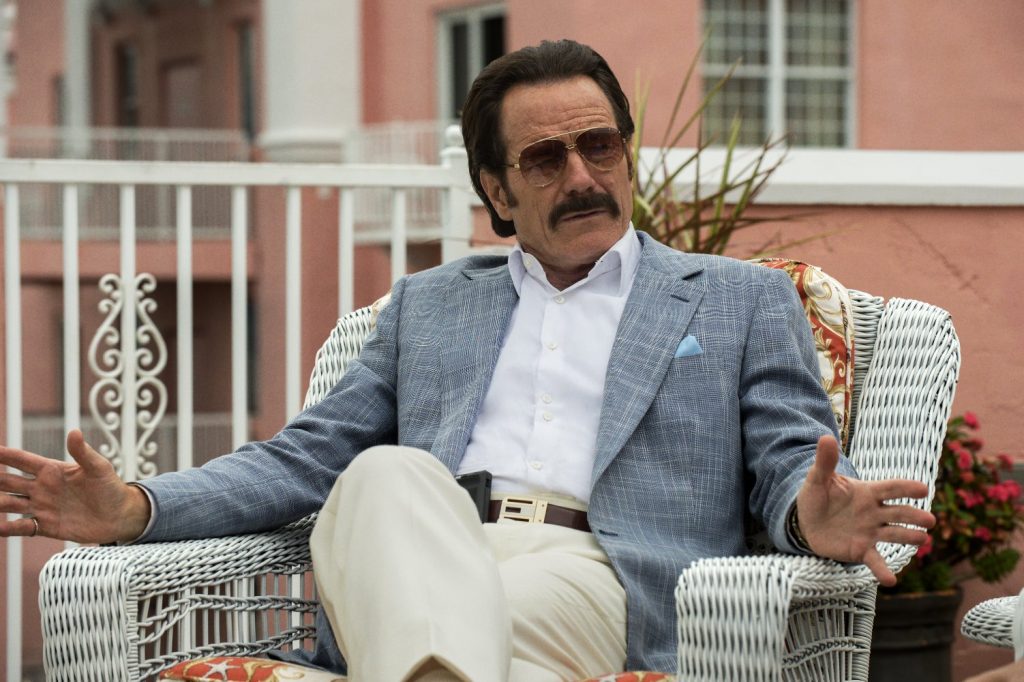 During the 1980s, the Medellin Cartel smuggled 15 tons of cocaine a week, worth more than $400 million, into the United States through Southern Florida. But that's not all that was on the rise. Murder rates were so high that even the Medical Examiner's Office had to rent Burger King's refrigerated trucks to ice all the dead bodies littering their sunny streets.
This is when Bob Mazur decided to take on one last undercover stint before going into early retirement, to try to make a difference. Teamed with an impulsive and street wise Emir Abreu (John Leguizamo) and rookie Kathy Ertz (Diane Kruger) posing as his fiancé, he befriends Escobar's top Lieutenant Roberto Alcaino (Benjamin Bratt) to navigate the vicious and ruthless criminal network. Mazur then risks it all, building a case that leads to indictment of 85 drug lords, the corrupt bankers who cleaned their dirty money, and the collapse of two major international banks guilty of laundering for the cartel.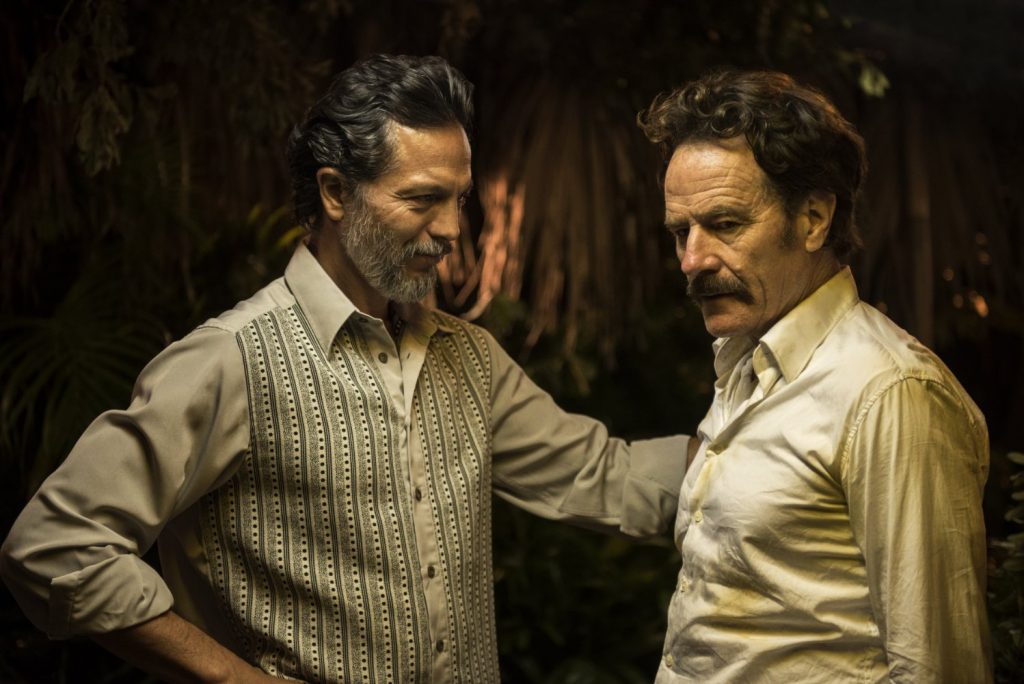 The job as an undercover agent is to get someone's trust, hold on to it and then break that trust. Cranston does this skilfully, delivering a perfect performance with his honestly real character. The Infiltrator is a film less about the take down of Pablo Escobar and more about the moral decisions that Bryan Cranston's character will have to make to get a job done and get it done right. He is a good family man who loves his wife (which is an area that needed more flushing out), but his desire to take down the drug cartel, and the lengths he needs to go to in order to get the job done, leaves you living the desperation, drive and strain he is under to do this.
There were a few points of confusion in the story as the movie progressed. Mazur doesn't fully commit to maintaining his cover as he is seen still driving his old car (and his cover is insanely wealthy) and still lives with his family in their home (that doesn't seem to be too far away from the bad guys). He is also followed by a government agent which is never explored, and the lack of better personal security for him and his family seems a little unbelievable.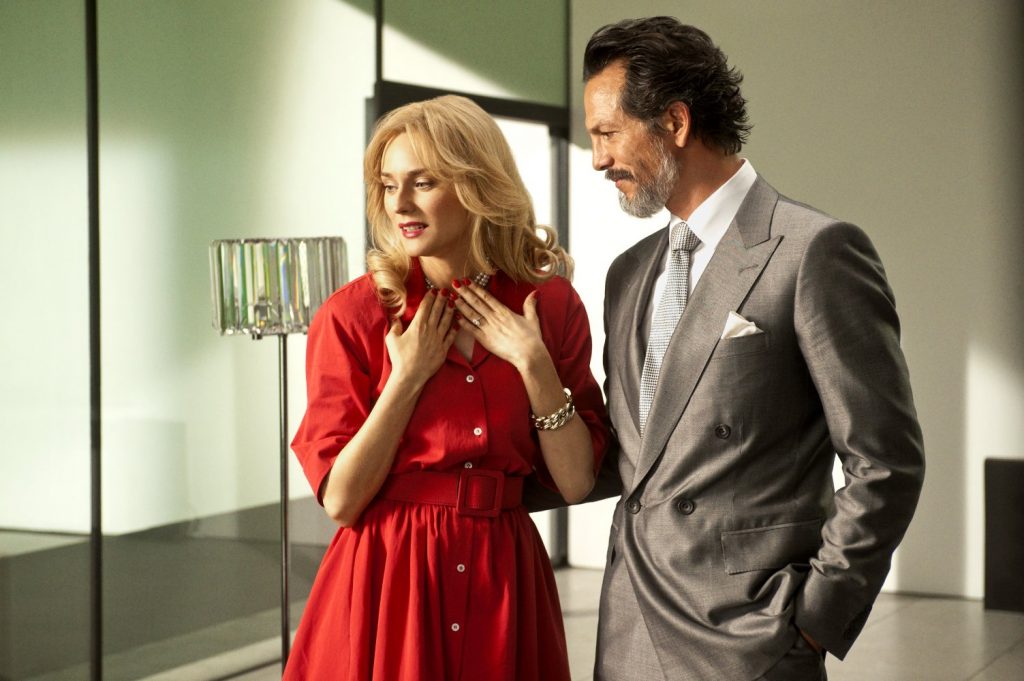 Along with Cranston, John Leguizamo was the second stand out actor in this movie for me, adapting and playing his frenzied character in love with his job perfectly. Diane Kruger and Benjamin Bratt also produced some impeccable acting but I felt their talents were a bit wasted with the lack of character development and screen time. And I just wasn't a huge fan of Amy Ryan in this film as her acting came of stiff and forced.
The film is shot with a gritty 80's feel and includes a few tracking shots (that are always a favourite of mine) of Mazur walking with determination through to a specific location. It is a movie full of tension with some great acting and nail biting scenes, with exciting special features at the end (including commentary from the real Bob Mazur) that provides the 'real world' do's and don'ts of what it takes to go undercover and infiltrate a cartel.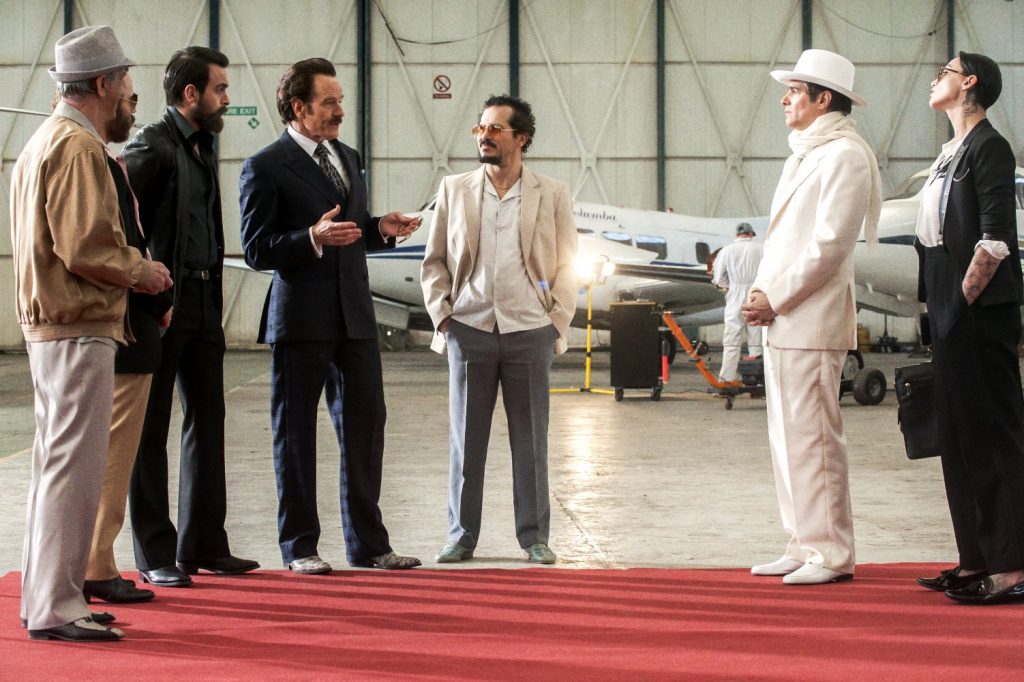 Final Thoughts?
This is an enjoyable movie about real events that happened to real people. It explores moral decisions and the dangerous personal risks involved in going undercover, as you walk the moral line between infiltrating the cartel and becoming 'one of them'. A little bit more background information about Pablo Escobar would have been helpful to the story (for those not familiar with him), but it was still a really enjoyable film, shot well and with a great cast.
DVD Details:
Director: brad Furman
Producers: Paul M. Brennan, Brad Furman, Miriam Segal, Don Sikorski
Cast: Bryan Cranston, John Leguizamo, Diane Kruger, Benjamin Bratt, Amy Ryan, Said Taghmaoui
Writer: Ellen Brown Furman (based on the book by Robert Mazur)
Cinematography: Joshua Reis
Music: Chris Hajian
Distributor: Broad Green Pictures
Run Time: 127 Minutes
Language: English
Release Date: July 2016
Genre: Drama/Crime
Rating: R