Drama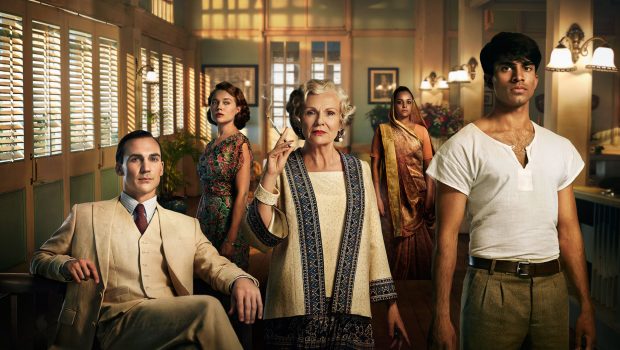 Published on October 24th, 2016 | by Natalie Salvo
Indian Summers Season 2 DVD Review
Summary: "Indian Summers" is a colourful drama that treads along a well-trodden path. It's a pleasant and sprawling story showing matters of the heart and state.
The chapter in India's history when it was subject to colonial rule has been shown on our screens before. It was the theme in "The Jewel in the Crown" television series and there have been countless films and things about Mahatma Ghandi. "Indian Summers" is a TV series that covers this well-trodden path. It may not be the most original rendering of this story but it is one pleasant, beautiful and nostalgic drama.
The second series begins some three years after the first one left off. Some things have changed with respect to the characters in this time. The most noteworthy is that civil servant, Aafrin Dalal (the gorgeous, Nikesh Patel) has become a rebel and is promoting terrorism. The private secretary, Ralph Whelan (Henry Lloyd-Hughes) is married and has designs on the viceroy's role. Whelan's sister, Alice (Jemima West) is shackled by an unhappy marriage to one angry and careless man named Charlie (Blake Ritson) while her heart is somewhere else.
This series deals with a number of different storylines and threads including matters of the heart and the state. Club owner, Cynthia Coffin (Julie Walters) is as manipulative as ever while Sooni (Aysha Kala) is the most inspiring. The plots also throws up a number of different moral dilemmas. Over the course of ten episodes there are a few deaths, one marriage and some reunions. The series is supported by a great cast who capture the full gamut of different emotions. "Indian Summers" also succeeds at chronicling an important chapter in India's history and maintaining a certain pace while keeping the tensions high.
The setting is absolutely stunning. The story and series is set in Simla in the foothills of the Himalayas but "Indian Summers" itself is shot in Penang in Malaysia. We can forgive this artistic licence when we consider how much care and detail has been applied to the creation of props and the wonderful costumes. All of these things add up to make a sumptuous period drama that is like pure eye candy. The special features include an adequate making of featurette that reveals some good insights into how this show was made, but there was also room for more information.
"Indian Summers" is a colourful drama that is brimming with some spice and so many different threads that at times it feels like a tapestry. This is not the most crucial series you'll ever watch but it does cover a significant part of India's history as it seeks independence from the British rule. This serial is an interesting look at the politics and the personal proclivities of the locals and individuals living abroad as they face all manner of different challenges that life throws at them. In short this is a sprawling story told in a way that is as pleasant as a stroll through the English countryside.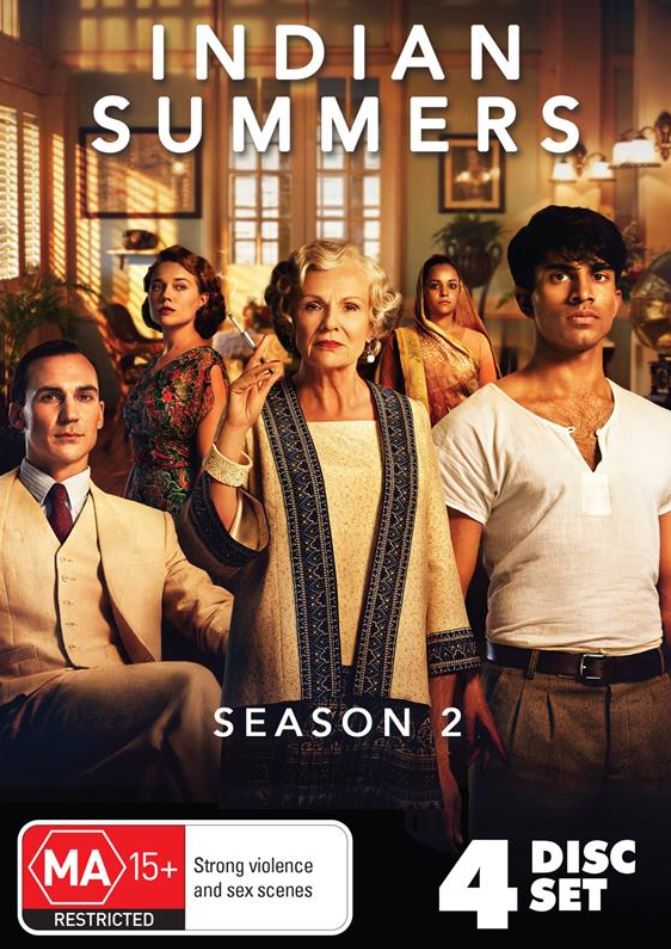 DVD Details
Actors – Henry Lloyd-Hughes, Nikesh Patel, Jemima West, Julie Walters
Film Genre – TV Drama
Label – 20th Century Fox
Audio – English (Dolby Digital 5.1)
Running Time – 507
Aspect Ratio – 1.78:1
Region Coding – 4
TV Standard – PAL
Rating – MA15+
Consumer Advice – Strong violence and sex scenes
Year of Release – 2016
Primary Format – Movies/TV – DVD