Editor's Choice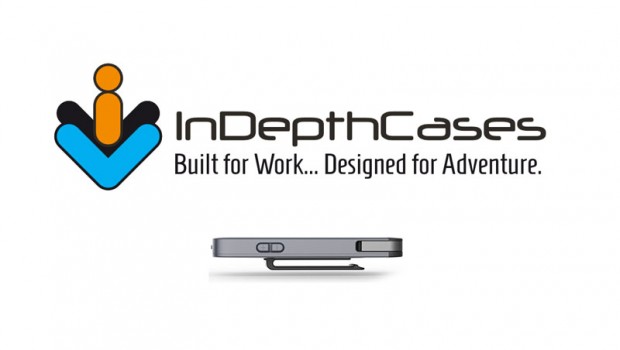 Published on February 17th, 2014 | by admin
InDepth Waterproof Case for iPhone 5/5s Review
Summary: The InDepth Waterproof case is very easy to use and really gives your iPhone 5/5s total protection from water and sand plus those nasty drops.
InDepth Waterproof Case for iPhone 5/5S
Developer: InDepth
Product: Case
Reviewer: Peter Bourke
Review Date: Feb 2014
The InDepth Waterproof Case is ideal for those iPhone 5 or 5s users who need the utmost protection from the forces of mother nature in order to keep their smart phones safe and sound. Available in four colours that include black, orange, pink and grey, the InDepth Case has not only been designed as a water proof case for the iPhone but is also dust proof and even shock proof. This means that if you dropped your iPhone into the water, onto the concrete or even in the sand, your smart phone would be totally protected and would still be 100% functioning.
The design of the case is quite rugged that almost looks military inspired with its catching design. More importantly, it actually feels good in your hands and does give your iPhone 5 additional grip while using it. The product also comes with a belt clip that can easily be attached to the back of the case. Good idea but I've never been a fan of belt clips as they generally get in the way. Thankfully removing this from the InDepth case is quite easy so it's almost changed my mind.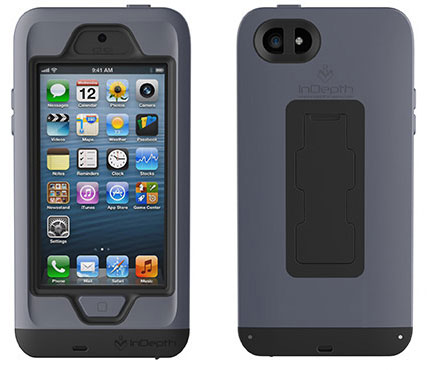 Another highlight of the InDepth case is its relatively lightweight design that weighs only 95 grams and only adds a slight amount of additional bulk to your iPhone. Once your iPhone is installed into the InDepth case, it measures in at 70x141x14mm with the iPhone 5s measuring in at  59.2×124.4×7.6mm. A small difference.
Installation of the InDepth Case is quite easy with the case being designed in three parts that simply connects together. The first part of the instalation is to connect the two sides of the case together which simply snaps into place. Once these two parts are connected, you then slide the base into the unit which then holds the entire case securely in place. Compared to some other waterproof and shockproof cases, the InDepth case installation is one of the better ones in terms of simplicity and speed.
When your iPhone 5 is inside the case, the screen does lose a little of its sensitivity but I have tested far worse waterproof and shockproof cases than this. Some of the audio is also a little dulled due to the waterproofing of the case. With that said, you can still use your iPhone almost like normal (e.g. no case) but the fingerprint ID cannot work due to the design of the case itself. This is also true with other waterproof and shockproof cases. In terms of charging, you simply remove the case base which is quite easy and then connect your lightning cable.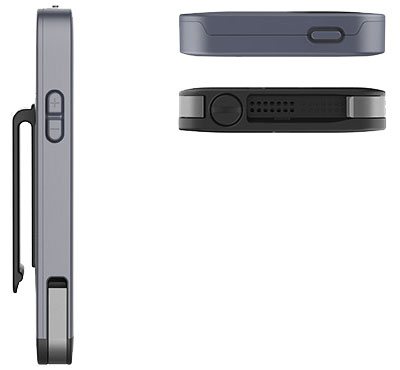 Before I tested the case in water you first need to do the water test to make sure the case is waterproofed. This involves submerging the case without an iPhone in it. Things happen during shipping and this hopefully prevents any accidents like water damaging your iPhone 5.
Once this was done, it was time to test the real thing and I must admit that I was a little apprehensive about putting my brand new iPhone 5s into the water. I first put the case into my kitchen sink for a few seconds which worked perfectly. Once I built up some Dutch courage, it was submerged for a few minutes. However the biggest test for me anyway was jumping in our pool with it. In terms of waterproofing, the case can be submerged to a depth of 2 metres for 30 minutes.
Final Thoughts?
The InDepth Waterproof case is very easy to use and really gives your iPhone 5/5s total protection from water and sand plus those nasty drops. Installation is very easy and more importantly the case does what it's suppose to do and it does it quite remarkably well. The case also comes with some rather cool accessories that include a Bottle Opener Belt Clip, Floating Lanyard, Adhesive Mount (perfect for boats), InDepth Sound (water resistance speakers) and a Bike/Bar Mount.  Add in a 12-month warranty and you should have everything you need for your next travels.