Anime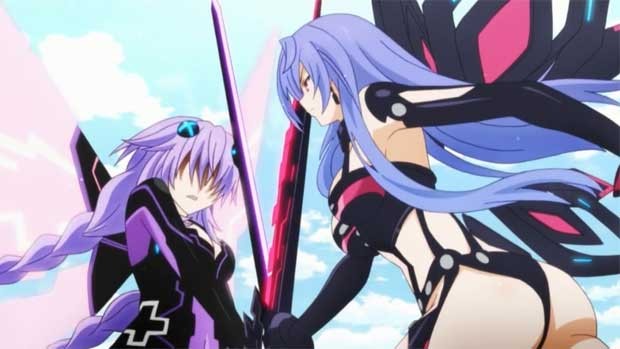 Published on September 28th, 2015 | by Tony Smith
Hyperdimension Neptunia Series Collection DVD Review
Summary: Hyperdimension Neptunia Series Collection on DVD is a twisted and provocative look at the video game industry through the eyes of anime
Having played the game on the PlayStation 3, I must admit that I was eager to check out this DVD series because it allowed me to experience another layer to the game as it (pun intended) fleshed out these characters even more. It's also interesting to see the game come before an anime series but nonetheless, Hyperdimension Neptunia is a comedic look at the video game industry with four magical kingdoms based on real-world video game companies… names changed to keep the privacy of these corporations safe… or prevent any legal action.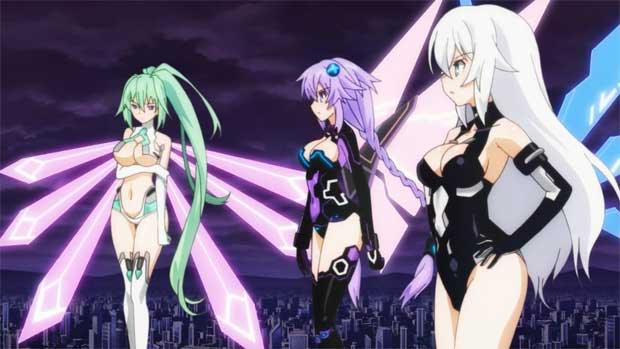 Behind these four kingdoms are four powerful goddesses that are physical manifestations of these video game companies who must unite in order to fight a variety of threats in the form of "bosses" such as a Goddess of Piracy and even a CPU cheat plus other over the top nasties.
These kingdoms are known as Lastation (Sony), Leanbox (Microsoft), Lowee (Nintendo), and Planeptune (SEGA). Sure, it's quite a ridiculous premise but seeing all the video game references is very funny and it should be noted that their worlds mimic certain themes from these companies… like the happy go world of Lowee with its Mushroom Kingdom.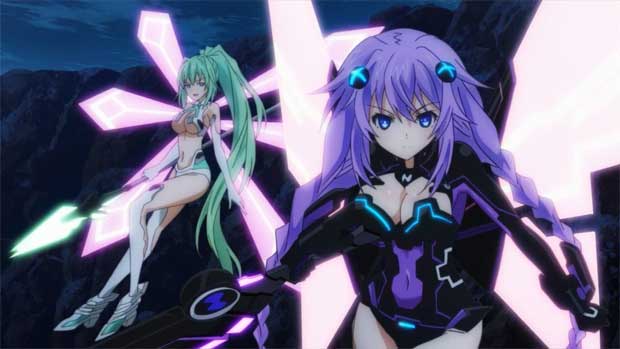 The protagonist of the series is Neptuna who leads all the other girls in this series which create some interesting and sometimes uncomfortable moments in the series due to the implied sexuality of some of the characters. In terms of writing, it's a little all over the shop but it is easy to get the premise of what's going on as the series progresses. You just need to remember that this is "classic" anime and this is what you're going to get in Hyperdimension Neptunia with plenty and I mean plenty of fanservice.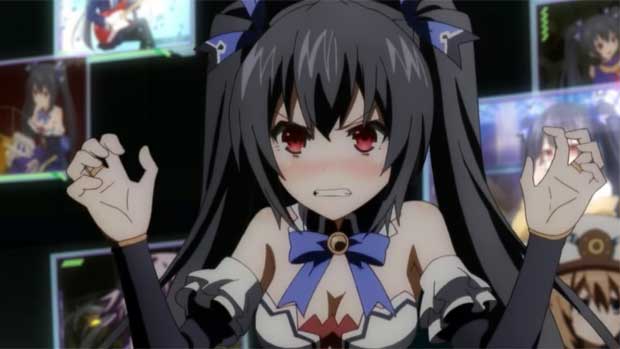 So with the fanservice animation, there's also fanservice to gamers from the last three decades which makes Hyperdimension Neptunia a series that definitely doesn't take itself too seriously and does border on some very debatable use of PC or what is acceptable in Western society.
Sure it has action and fun but… okay… the first episode is friggin creepy because it does border on the extreme, particularly when these "Nintendo" or "SEGA" like dogs decide to get a little frisky with the girls that had my going "Whhhaaaatt?"
As the series progresses, there's some more uncomfortable scenes because some of the main protagonists do look a little young and even the story makes fun of this. It also reminded me of the R18+ debate in Australia because these girls do visit an island where everything is R18+… check out the screenshot below!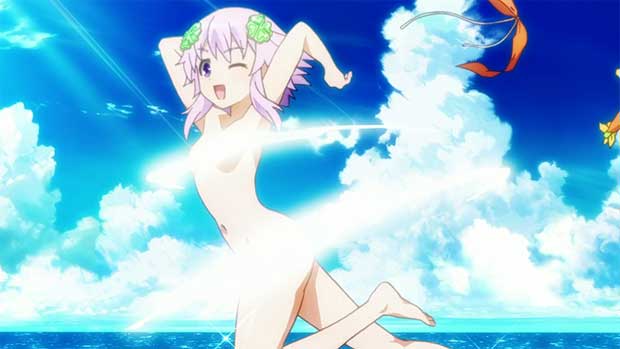 As expectd, Hyperdimension Neptunia does suffer from 13 episodes of anime stereotypes, clichés and lots of T&A which means viewers can expect lots of provocative poses and close-ups of certain body parts. Furthermore, this DVD collection runs for 325 minutes but most of the episodes are easy to follow and you should finish this series in no time. It also helps that the characters are likeable and each of the goddesses and supporting cast have their own personalities, motivations and emotions which adds to themes of this anime release.
Final Thoughts?
Hyperdimension Neptunia definitely aims at the clichéd anime series and although some of the stories are quite amusing, they can sometimes get a little uncomfortable due to the drawing of the protagonists of this series. Nonetheless, it's an interesting and twisted insight into the world of video gaming with T&A.
DVD Details
Film Genre – TV Anime
Label – Madman Entertainment
Audio – Japanese (Dolby Digital)
Subtitles – English
Running Time – 325
Aspect Ratio – 1.78:1
Region Coding – 4
TV Standard – PAL
Rating – M
Year of Release – 2013
Primary Format – Movies/TV – DVD