Crime & Thriller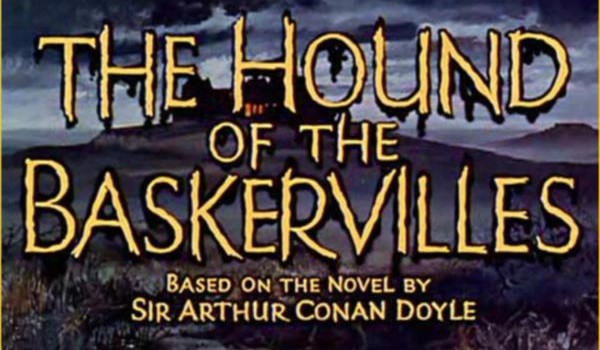 Published on July 21st, 2014 | by admin
The Hound of the Baskervilles DVD Review
Summary: The Hound of the Baskervilles is a classic adaptation Sir Arthur Conan Doyle's novel with some great acting, special effects and Gothic inspired sets with a great mystery
The Hound of the Baskervilles
Running Time: 87 minutes
Format: DVD
Distributor: Shock Entertainment
Genre: Thriller
Rating: PG
Reviewer: James Wright
Starring the enigmatic Peter Cushing as the delightful Sherlock Holmes, this 1959 release of Sir Arthur Conan Doyle's The Hound of the Baskervilles is one of the best interpretations of this story to date. Sure, it's a little dated and clichéd at times but it boasts a star studded cast from the Golden Age of Hollywood that includes greats such as Christopher Lee, Francis De Wolff and André Morell in this classic Holmes mystery.
The story of The Hound of the Baskervilles begins when Sir Henry Baskerville (Christopher Lee) calls upon the detective skills of Sherlock Holmes (Peter Cushing) to help solve his family curse when an innocent women (Judy Moyens) is found brutally murdered. To complicate the case, an alleged felon is on the loose and whether it's a demonic force at the heart of the case or something more human, it's up to Holmes and Doctor Watson (André Morell) to discover the truth. It's a classic Holmes story for action, mystery and lots of unexpected twists.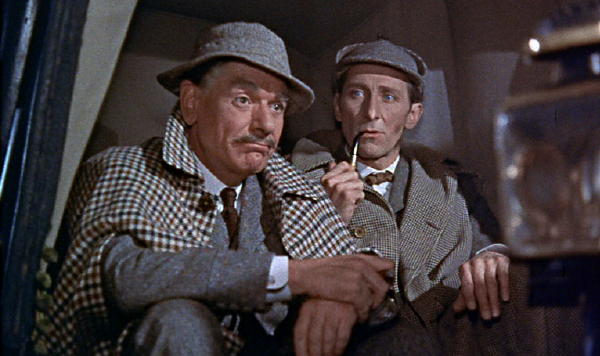 The stars of this 1959 version of The Hound of the Baskervilles is definitely Peter Cushing, André Morell and of course Christopher Lee who all create these realistic and thoroughly entertaining characters. However Cushing successfully captures the spirit of Holmes with his cool demeanour and touch of arrogance that makes him the perfect detective.
Lee once again plays this melodramatic character and really gets into the role of Sir Henry Baskerville who adds something unique to this story of  curses, lies and truths. Lastly we have André Morell as Watson's loyal servant who actually serves as a great compliment to Cushing's more aloof character that together create this great onscreen dynamic. All in all, it's quite a professional story, even though it's 55 years old.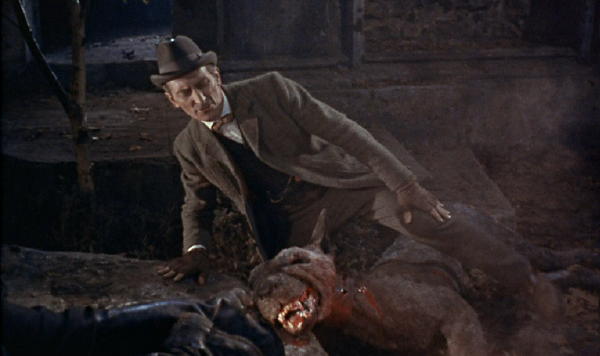 Final Thoughts?
For a movie that is over 55 years old, The Hound of the Baskervilles still stands up today, even though the video and audio quality is slightly lacking. Unlike the more mainstream Sherlock Holmes stories, I loved the inclusion of the supernatural in this story which is maximised by cinematography of Jack Asher who creates this Gothic inspired world.
In the end, The Hound of the Baskervilles is a classic adaptation Sir Arthur Conan Doyle's novel with some great acting, special effects and Gothic inspired sets with a great mystery. Recommended to lovers of the classics!