Anime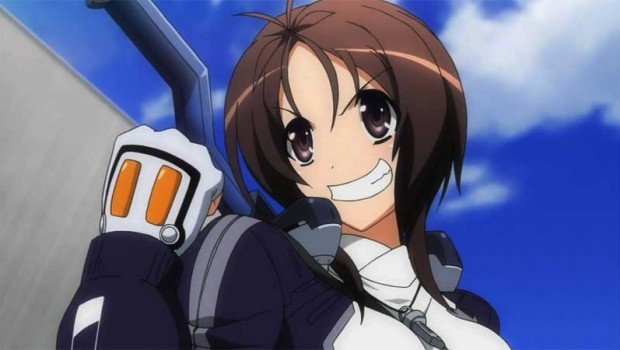 Published on September 27th, 2014 | by Admin
Horizon in the Middle of Nowhere the Complete Collection DVD Review
Summary: The animation is excellent and the overarching story is a joy to watch unfold, even though it is a little convoluted at times.
Horizon in the Middle of Nowhere the Complete Collection
Distributor: Madman
Format: DVD (Reviewed) & Blu-ray
Genre: Anime
Running Time: 325
Rating: MA15+
Reviewer: James Wright
Horizon in the Middle of Nowhere is probably one of the most enjoyable anime series that I have watched all year due to its clever storylines, interesting characters and of course a touch of anime fan service for those that like that in their Japanese animation diet. It's quite obvious that it's creators have put quite a bit of effort into certain physics!
Set in the distant future, mankind has finally reached the stars but something has forced them back to Earth. Unfortunately the majority of the planet is inhabitable, accept for the country of Japan which has now been labelled as the Musashi. The country is also split into feudal states as each power from the stars claims their own lands.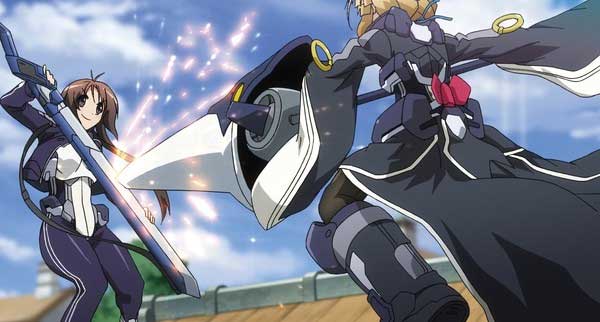 However, in order to help humanity reach the stars again, they have the Testament, an ancient tome that holds the answers of returning to the stars as each nation occupies a small area of Japan as they feverishly attempt to find the secret to their salvation before the clock literally runs out. Needless to say, the tensions are very high and Horizon in the Middle of Nowhere features a very large cast.
One group of people live on board the city ship of Musashi which is where one hero rises. This hero is called Tori Aoi who is part of a makeshift council known as the Musashi Ariadust Academy's Supreme Federation and together with his fellow classmates that include superheroes and severely well-endowed female magicians, they vow to reclaim their homelands before it is too late. Unfortunately Tori is more the jokester and does make the viewer question his ability to save his kin.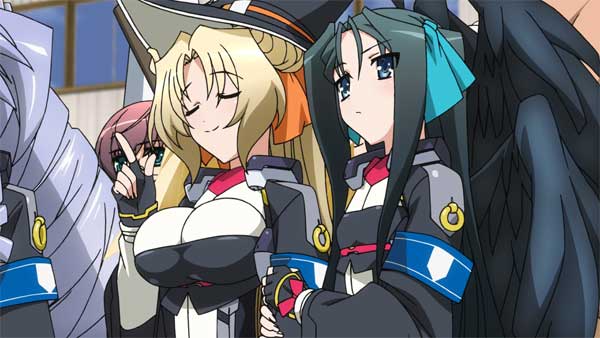 Tori is also joined with P-01, a female android who bears an uncanny resemblance to his deceased childhood friend known as Horizon who is more human than people think. Also, as the series progresses, we learn that Horizon becomes a key player in the Mikawa conflict which requires Tori and his friends to embark on a dangerous rescue mission as the war intensifies around them. The story of Horizon in the Middle of Nowhere is quite detailed but somehow these whacky characters make it a lot more enjoyable, especially Tori and his obsession with breasts, breasts and bigger breasts.
Sure, he's the clichéd anime pervert character but there is something very endearing about him, especially when the fate of humanity is in the line of fire. Another key character is Tenzo who is equally as funny as Tori and finds himself in a dilemma when he discovers a person who can change the very tides of war.
During the second half of this collection, a lot more characters are introduced which at times does make it a little difficult in following the plot but thankfully it all works out and some of these other characters have great back stories. There's also some really fun comedic moments littered throughout the entire collection with a focus on male nudity and female breasts with physics.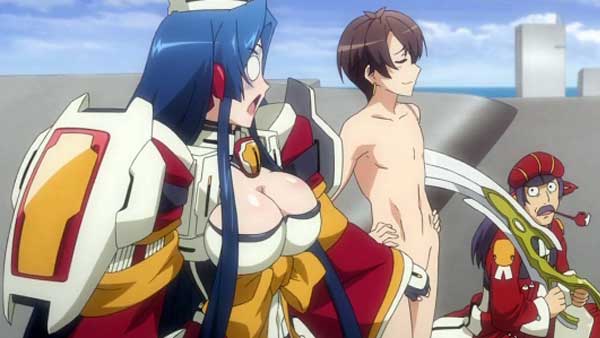 Animation wise, Horizon in the Middle of Nowhere at times looks like a video game, especially the way the characters have been designed from the anime fan service to the impressive cinematography that at times makes the series feel like some Hollywood blockbuster. Battles are well animated and go hand in hand with the main plot but once again, the highlight are the character designs themselves and it's easy to see why Western fans have become drawn to this series.
Final Thoughts?
Horizon in the Middle of Nowhere is a very entertaining series that successfully injects a healthy amount of humour, fan service and an interesting plot into a universe gone wrong. The characters are very likeable, especially Tori with his unhealthy obsession that generally gets him nowhere but for some reason, everyone (including this viewer) likes him. The animation is excellent and the overarching story is a joy to watch unfold, even though it is a little convoluted at times.